CX7000 | The small controller with integrated multi-function I/Os
Cost-effective and stand-alone compact controller with 480MHz processor and integrated multi-functional I/Os.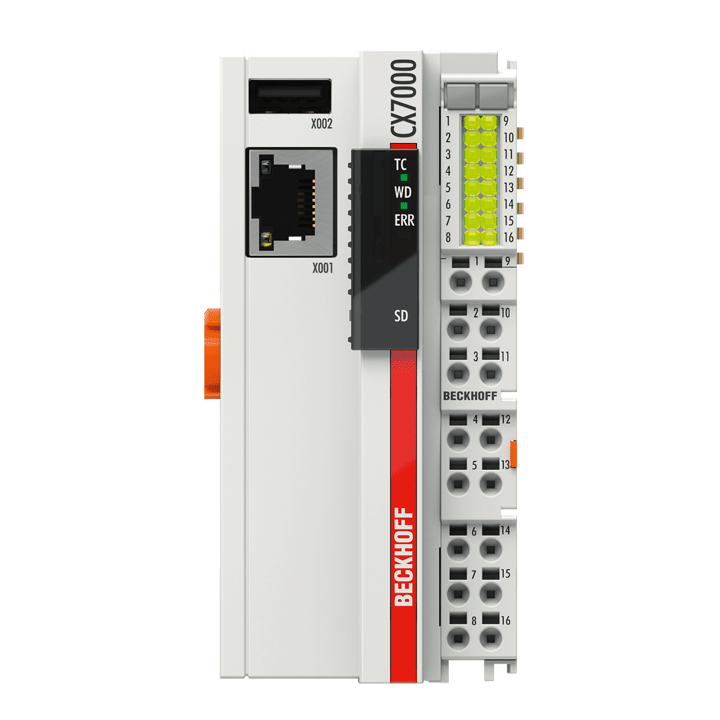 CX7000 | Embedded PC with ARM Cortex™-M7 processor
The CX7000 Embedded PC has an ARM Cortex™-M7 single-core processor with 480 MHz. In the basic configuration, the CX7000 has a slot for a microSD card and an Ethernet interface. As a special feature, the CX7000 series has eight integrated multi-functional inputs as well as four integrated multi-functional outputs. The CX7000 does not have a fieldbus interface.