Beckhoff at SMM 2016: Hall B6, Booth 218
How can the saving of energy and maximum comfort be reconciled? The luxury liner Queen Mary II, the flagship of the Cunard Line, shows how it is done: using an intelligent HVAC controller the consumption of energy in the cabins of the ship is reduced. The energy-efficient solution is achieved using the AB-QM pressure-independent balancing and control valves from Danfoss and the eXtendable Room Box from Beckhoff. At the SMM 2016 in Hamburg both companies are exhibiting the degree to which optimised HVAC systems, in conjunction with a high level of automation, reduce energy consumption and maintenance requirements, as a result of which costs are saved while at the same time increasing passenger comfort.
Beckhoff and Danfoss have developed a solution for the efficient control of heating, ventilation and air conditioning, which was installed in eighty of the ship's cabins during the overhaul of the Queen Mary II. It consists of the AB-QM pressure-independent balancing and control valve and the Beckhoff room automation system, consisting of the eXtendable Room Box (XRB), including BC9191 Room Controller and the TwinCAT Building Automation software. The XRB enables the configuration of all room control functions and the automated composition of the hardware subassemblies in one tool. This solution significantly shortens the engineering time while at the same time offering the system integrator the greatest possible design leeway in the implementation of various room functions, from lighting to shading and from HVAC to access control. At the same time the Room Controller also acts as a portal for the ship's maintenance crew and the land-based monitoring.
Thanks to the openness of the PC-based controller it is simple to integrate the NovoCon® digital actuator for the control, monitoring and hydraulic balancing of the HVAC system into the building management system. Precise temperature control and an optimum pump speed achieve a higher efficiency of the cooling system and provide for air conditioning in accordance with the actual cooling requirement. Comfort is thus increased while at the same time reducing the use of energy. A further advantage is the possibility of the remote commissioning and monitoring of the valves. Where flow control or volumetric flow rate used to be controlled mechanically, this now takes place on the PC via fieldbus – virtually with a mouse click. Integrated alarms signal errors to the controller.
The Beckhoff energy monitoring software collects the consumption data and transmits it for remote analysis. The advantage of variable, modulating, pressure-independent systems over traditional systems with a constant flow rate or on/off switching is clearly evident after six months of operation on the Queen Mary II.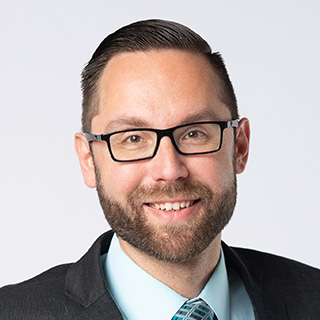 Mr. Chris Bladek
Beckhoff Automation Ltd.
4 Schiedel Court, Unit 1-3
Cambridge ON N3C 0H1
Canada