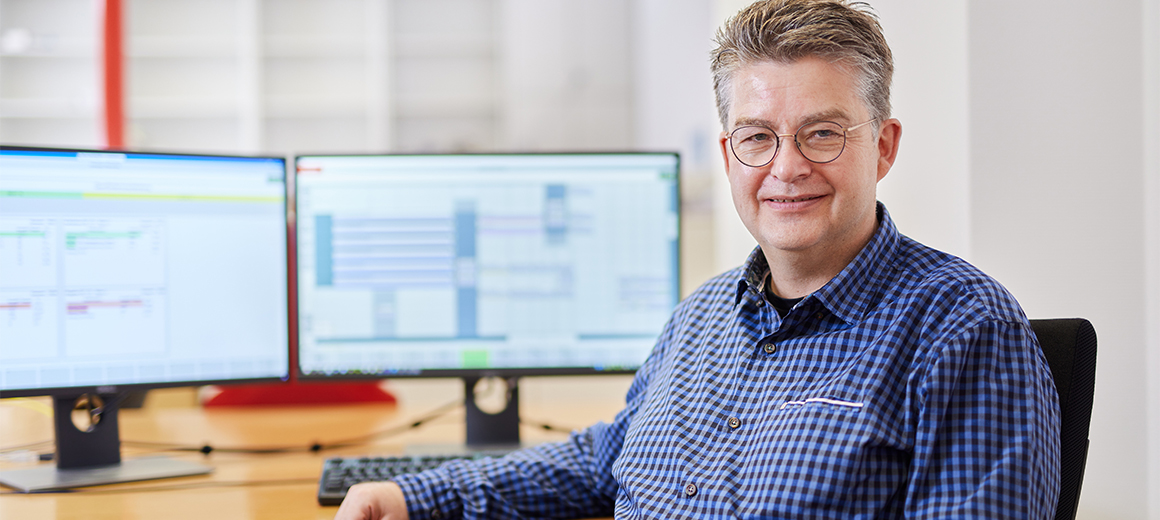 Workplace
Headquarters Canada
Beckhoff Automation Ltd.
Workspace
Application
Start
01.02.2023
Beckhoff Automation is currently seeking a full-time Application Specialist to support Western Canada working from home office in Calgary Alberta. We are a fast-growing automation and controls manufacturer, specializing in PC-based controls. This position is responsible for providing applications support to customer accounts implementing Beckhoff Automation hardware, software and networking. Candidates should have working knowledge and understanding of industrial automation equipment such PLCs, motion controllers, robotics, fieldbus systems and HMI. Candidates with strong programming proficiency are preferred.
Responsibilities
develop machine programs according to customer specifications while assisting in the definition of those specifications
advise customers on proper technology selection, use, maintenance and training for specific applications
understand customers' needs while offering standard and custom training as subject matter experts to support Beckhoff products and projects
document and record all project activity using established methods and tools
represent the organization in a professional, ethical and socially responsible manner
Qualifications
Bachelor or college degree in Electrical Engineering Technology or related technical field; or equivalent combination of education and experience, 2-5 years' experience
experience with IEC 61131-3 programming languages (PLCOpen), including (object oriented extensions),
C#, C++, Python, JavaScript, objective C-programming knowledge a plus
understanding of PLCs, motion controllers, robotics, distributed I/O, fieldbus systems (EtherCAT) and HMI technologies
previous technical training and/or Beckhoff Automation experience preferred
experience with other control platforms such as Rockwell, Siemens, Omron & Schneider considered an asset
Visual Studio and/or object-oriented programming (OOP) in automation
motion control experience
experience with electrical schematics a plus
experience with Windows, networking and Microsoft Office applications
maintain a high degree of relevant technical knowledge in order to fulfill the listed job responsibilities
self-starter with a results driven personality
strong analytical and reasoning skills to collaborate in a fast-paced, action oriented team
ability to work in a high stress environment while maintaining professionalism
excellent written and oral communication skills with the ability to present to customers, companywide, and/or departmental meetings in English
approximately 25% travel
Benefits
exciting tasks in an international environment at the technology leader in automation
a future-proof job with an economically sound global player
all advantages of an owner-managed family company
an open and family-oriented corporate culture
freedom for personal expansion and professional development
Headquarters Canada
Beckhoff Automation Ltd.
4 Schiedel Court, Unit 1-3
Cambridge
ON N3C 0H1
Canada