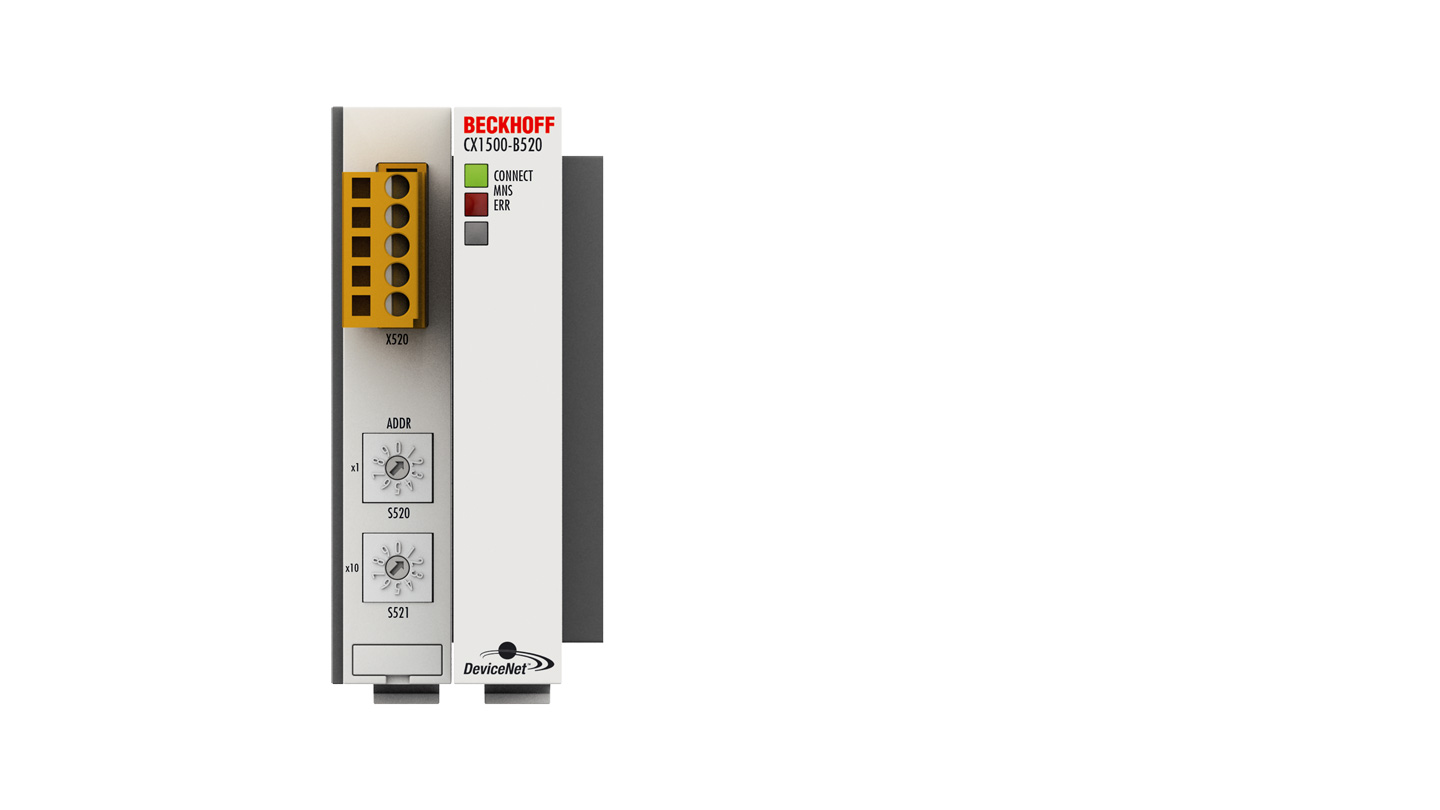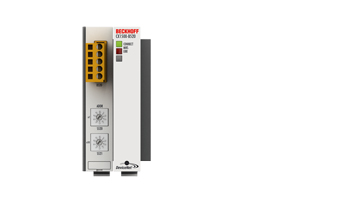 CX1500-B520 | DeviceNet slave fieldbus connection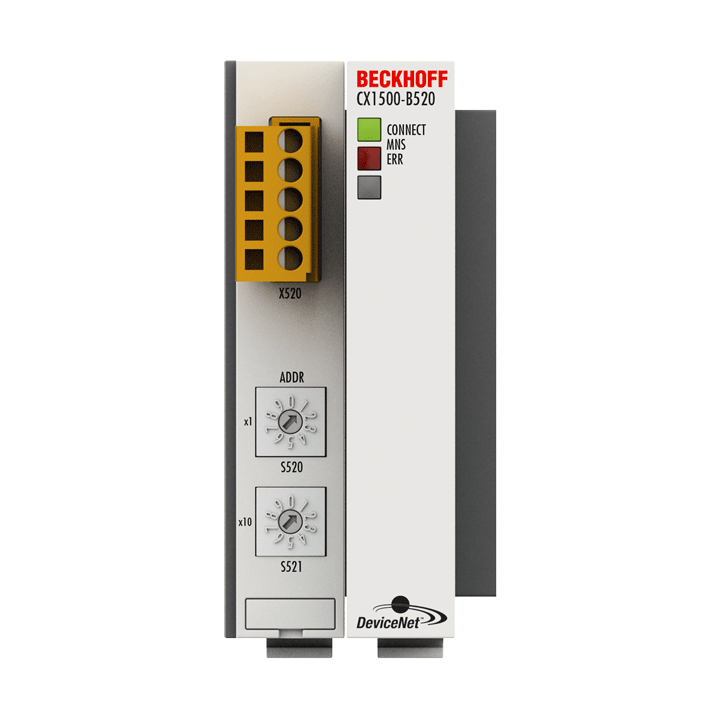 The CX1500-B520 DeviceNet slave fieldbus connection enables the fieldbus integration of a CX1010/CX1020/CX1030 system as a slave controller that can receive or process data from the master, or send back data from its own process periphery to the master controller, either directly or processed. Each slave connection in the CX system contains a DPRAM as an interface between DeviceNet and the CX CPU module. It serves as memory for I/O data and can be addressed by the CPU module via the internal ISA bus. The use of fieldbus slave modules enables the configuration of complex or modular systems. Parallel operation of several slave connections is also possible, e.g. two DeviceNet slaves or one DeviceNet slave and one CANopen slave can exist simultaneously within the same system.
Mixed operation of master and slave connections is also possible. A CX system can thus assume the functionality of an intelligent gateway between different fieldbuses. The CX fieldbus slave module is a single channel type. The number of slaves that can be connected is limited to 63 units. The use of master or slave connections enables networking of several CX systems with each other via the fieldbus level. In contrast to networking via Ethernet, strictly deterministic data transmission can be achieved in this case.
The CX fieldbus module can be upgraded or exchanged in the field and can be connected to an existing CX system via the PC/104 system bus. The software integration of the fieldbus connections into TwinCAT is done by the TwinCAT System Manager.
regular delivery (not recommended for new projects)
Product information
| Technical data | CX1500-B520 |
| --- | --- |
| Fieldbus | DeviceNet |
| Data transfer rates | 125, 250, 500 kbaud |
| Bus interface | open style connector, 5-pin |
| Bus device | max. 63 slaves |
| Max. number of bytes | max. 255 byte input/255 byte output |
| Max. power loss | 1.8 W |
| Dimensions (W x H x D) | 38 mm x 100 mm x 91 mm |
| Weight | approx. 190 g |
| Operating/storage temperature | 0…+55 °C/-25…+85 °C |
| Relative humidity | 95 %, no condensation |
| Vibration/shock resistance | conforms to EN 60068-2-6/EN 60068-2-27 |
| EMC immunity/emission | conforms to EN 61000-6-2/EN 61000-6-4 |
| Driver | only compatible with TwinCAT 2 |
| Protection rating | IP20 |
| Approvals/markings | CE, UL |