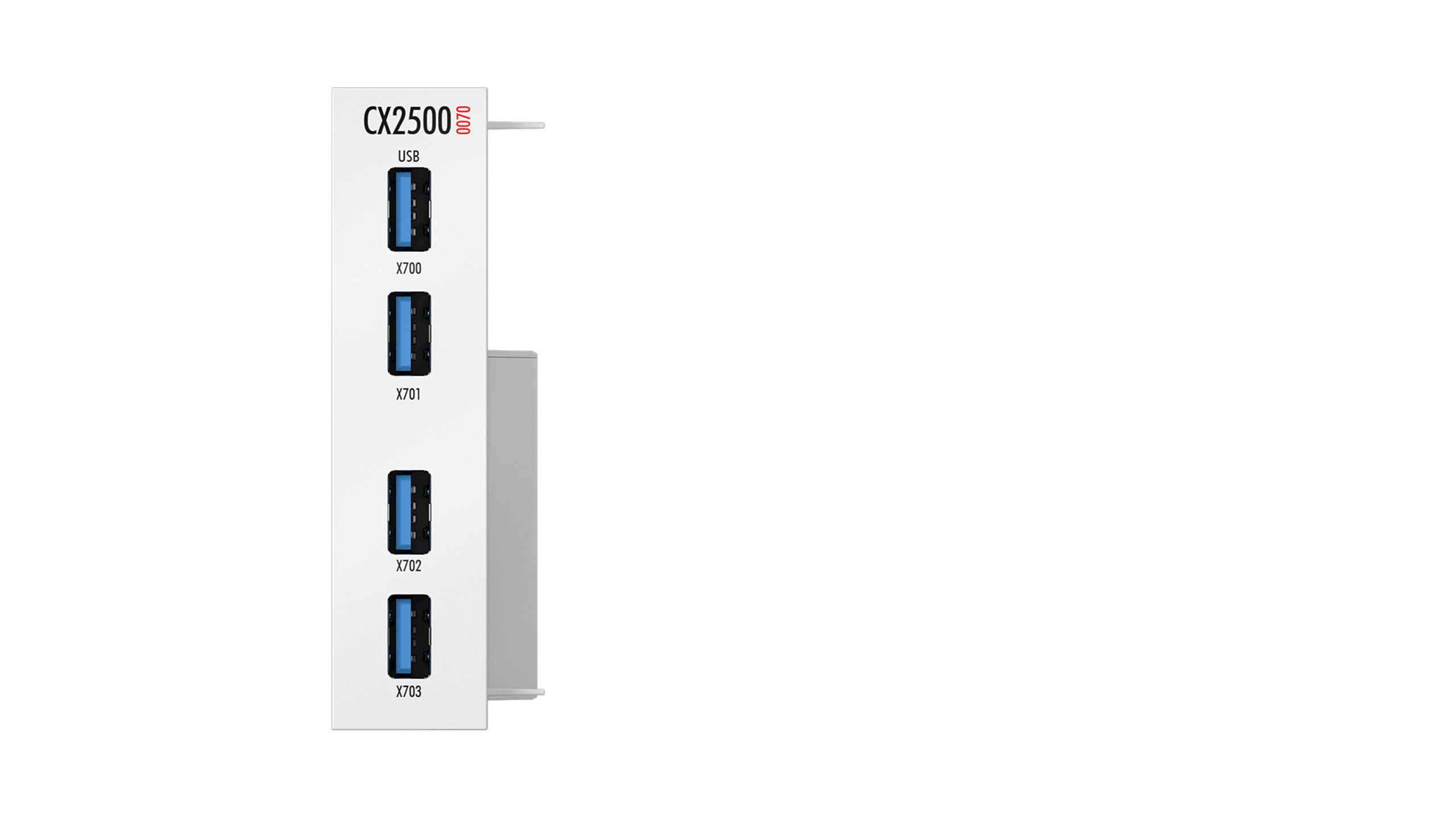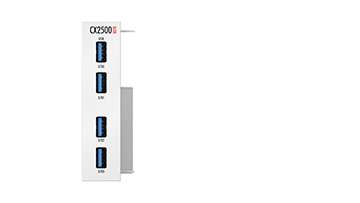 CX2500-0070 | USB 3.0 module for CX20xx, CX52xx, CX53x0, CX56x0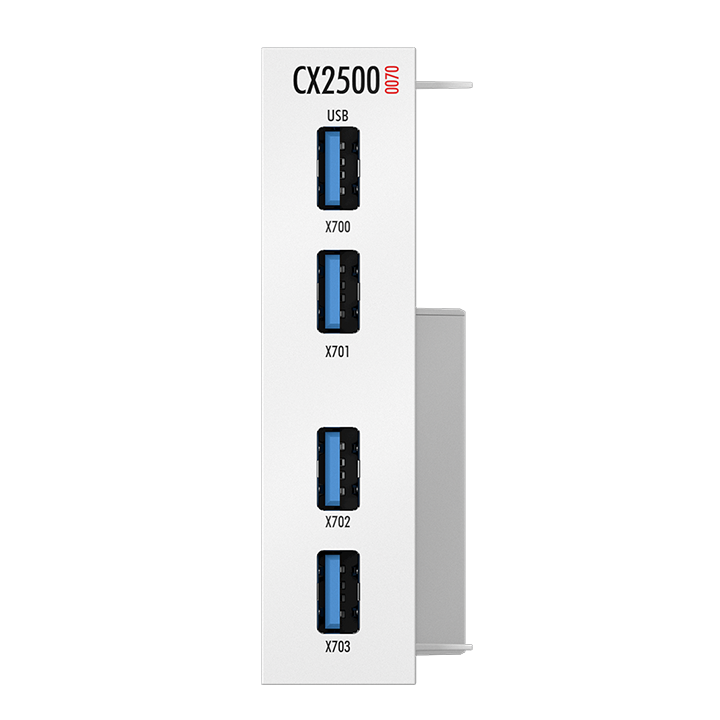 The system modules are connected to the CPU on the left-hand side via a multi-pin connector. Internally they are connected via PCI Express. For the CX20xx family, up to four modules can be connected in any order. One module can be connected toCX52x0, CX53x0 or CX56x0.
The CX2500-0070 USB module adds up to four further USB 3.0 interfaces.
Product information
| Technical data | CX2500-0070 |
| --- | --- |
| Interfaces | 4 x USB 3.0 (max. 2 A total current) |
| Type of connection | 4 x USB 3.0, type A |
| Power supply | via system bus (through CX2100-0xxx power supply modules) |
| Dimensions (W x H x D) | 24 mm x 99 mm x 54.5 mm |
| Weight | approx. 195 g |
| Relative humidity | 95 %, no condensation |
| Operating/storage temperature | -25…+60 °C/-40…+85 °C |
| Vibration/shock resistance | conforms to EN 60068-2-6/EN 60068-2-27 |
| EMC immunity/emission | conforms to EN 61000-6-2/EN 61000-6-4 |
| Protection rating | IP20 |