SPS IPC Drives
In the new EL922x EtherCAT Terminal series, Beckhoff has directly integrated electronic overcurrent protection to safeguard 24 V DC system components in the highly compact EtherCAT I/O system.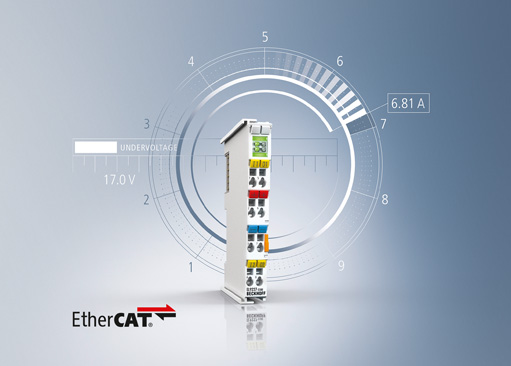 28.11.2017
Protección contra sobrecorriente integrada en el sistema EhterCAT I/O
Con los terminales EtherCAT serie EL922x, Beckhoff ha integrado en el sistema EtherCAT una protección electrónica contra sobrecorriente para proteger componentes del sistema de 24 V DC. En comparación con los dispositivos de protección actuales, esto permite reducir los costes y la necesidad de espacio en el armario de control sin necesidad de utilizar una solución electrónica convencional como sistema stand alone inflexible. Gracias a las numerosas opciones de ajuste y datos de proceso, los terminales EtherCAT de tipo EL9227 cumplen con los requisitos más diversos y permiten una supervisión transparente del sistema.