SPS IPC Drives
In the new EL922x EtherCAT Terminal series, Beckhoff has directly integrated electronic overcurrent protection to safeguard 24 V DC system components in the highly compact EtherCAT I/O system.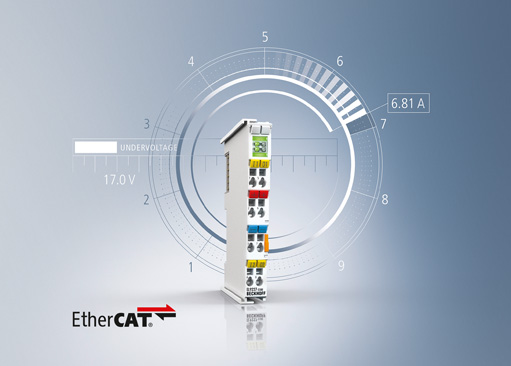 28.11.2017
Protection contre les surintensités intégrées aux bornes E/S EtherCAT
Beckhoff intègre, directement dans les bornes EtherCAT de la série EL922x, un circuit électronique de protection contre les surintensités. Par rapport aux systèmes de protection existants, La gamme EL922x permet de s'affranchir de dispositifs autonomes non conventionnels et non flexibles, tout en apportant une réduction des coûts et d'espace dans les armoires. De plus, grâce à de nombreuses possibilités de configuration de données, les bornes EtherCAT du type EL9227 s'adaptent à toutes les exigences et offrent une surveillance transparente des installations.