SPS IPC Drives
The new AMP8000 distributed Servo Drive system from Beckhoff breaks new ground for modular machine concepts. The space-saving AMP8000 integrates a servo drive directly into a servomotor in an ultra-compact design. By relocating the power electronics directly into the machine, the control cabinet only needs to house a single coupling module to supply power to multiple servo drives with a single cable via a distribution module. The result: significant savings in terms of cost, space, materials and installation effort.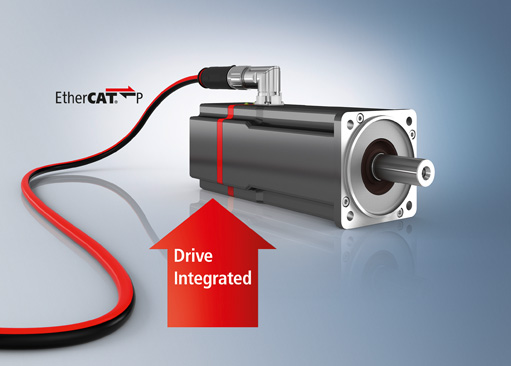 28.11.2017
AMP8000: sistema di servoazionamento distribuito
Il sistema di servoazionamento distribuito AMP8000 apre nuove strade ai concetti di macchine modulari. L'AMP8000 integra il servoazionamento direttamente nel servomotore in un design ultra-compatto. Spostando l'elettronica di potenza direttamente nella macchina, il quadro elettrico si riduce ad un solo modulo in grado di alimentare più servoazionamenti attraverso un solo cavo e un modulo di distribuzione. Il risultato: risparmio significativo in termini di costi, materiale, spazi e operazioni di montaggio.