The compact embedded PCs of the CX5000 series, with their Intel Atom® CPU, are a mid-range performance class of embedded PCs. A PCIe module can be added to the left side to expand them so that they can be implemented in a variety of applications with PLC, motion control and HMI.
CX5100 | Intel Atom®
The DIN-rail-mountable, fanless Embedded PCs from the CX5100 series are equipped with Intel Atom® multi-core processors.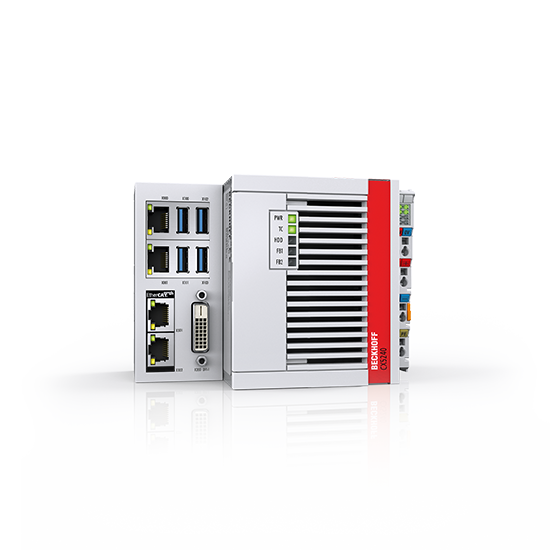 CX5200 | Intel Atom® X
The CX5200 PC series supplements the existing devices of the CX5000 series with more efficient processors and a modular construction.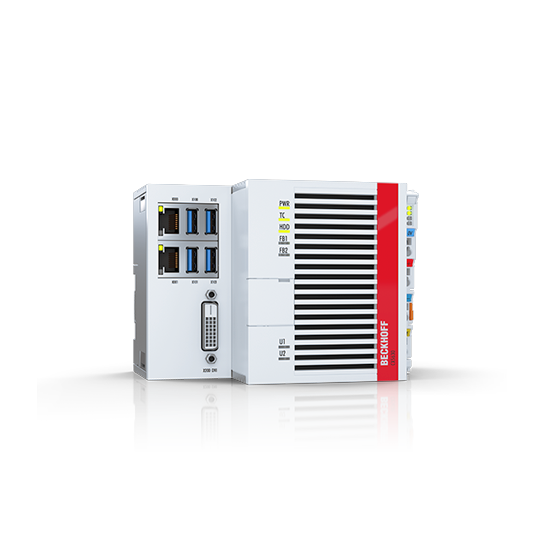 CX5600 Embedded PC series
The CX5600 Embedded PC series has an AMD Ryzen™ CPU with 2 cores.