Beckhoff at SPS 2022
The full spectrum of smart and digital automation with PC-based control
PC- and EtherCAT-based control technology for smart automation solutions and digitalized machine and plant processes
We are looking forward to welcoming you in person again this year to the leading exhibition for smart and digital automation: SPS Smart Production Solutions in Nuremberg. From November 8 to 10, 2022, we will be presenting our high-tech product portfolio and a whole host of exciting technologies as one of the technology leaders in the field of PC-based control technology. A particular highlight for you to look forward to is our new MX-System for control cabinet-free automation. This latest innovation, which is setting new standards right across the industry, allows you to save space in your production facility while also significantly reducing all engineering and assembly costs. Our experts will even be showcasing some customized solutions to help you tackle the challenges you face in the automation of tomorrow.
Visit us at the Beckhoff exhibition booth in Hall 7, Booth 406!
Reserve your free ticket.
Can't make it to Nuremberg? Only here for the day? Let us bring the SPS highlights to you with Beckhoff Live + Interactive!
Beckhoff Live + Interactive is our way of allowing you to experience our SPS product and technology highlights via a daily digital livestream, with exciting content prepared and presented by our experienced specialists in PC-based control. This means you can tune in live to all three days of the exhibition, or even catch up afterward, to discover the full world of innovations in PC- and EtherCAT-based control technology from Beckhoff.
streamed daily from 10:00 a.m. at beckhoff.com and LinkedIn
no registration required
duration approx. 30 minutes each


Vision – Complete and system-integrated machine vision
complete hardware portfolio for industrial image processing
ultra-fast EtherCAT performance and robust design
perfect synchronization with any process
simple, direct integration into the control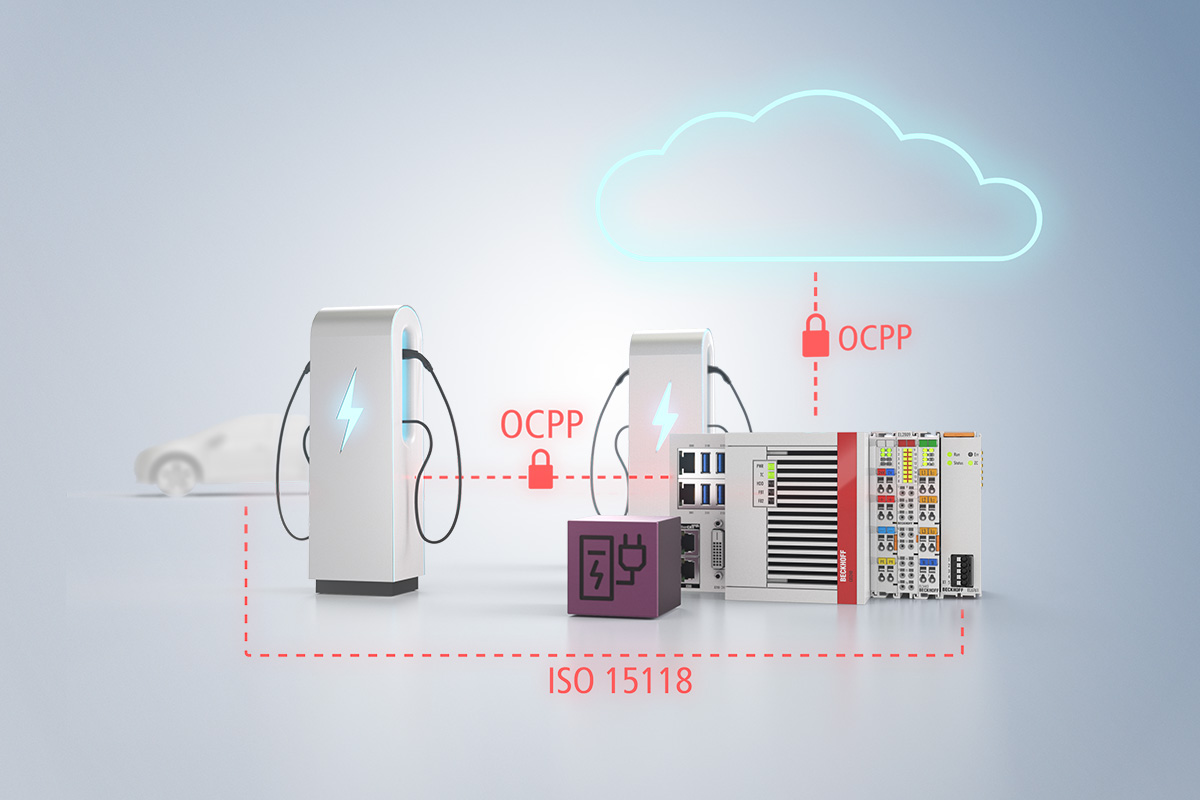 Electromobility benefits from PC-based control: TF6771 TwinCAT 3 IoT OCPP combined with EL6761 charge controller terminal
complete communication solution for charging infrastructures – from e-vehicles to energy suppliers through to higher-level charging management systems
EL6761 charge controller terminal supports two completely independent standards: PWM communication in accordance with IEC 61851 and powerline communication in accordance with ISO 15118
Open Charge Point Protocol (OCPP) implemented in IoT product portfolio
OCPP protocols 1.6 and 2.0.1 support control of the charging process, on-site load management, and secure billing via CSMS (Cyber Security Management Systems)
Beckhoff Automation Controller for charging infrastructures from automatic start of the charging process through to secure billing via CSMS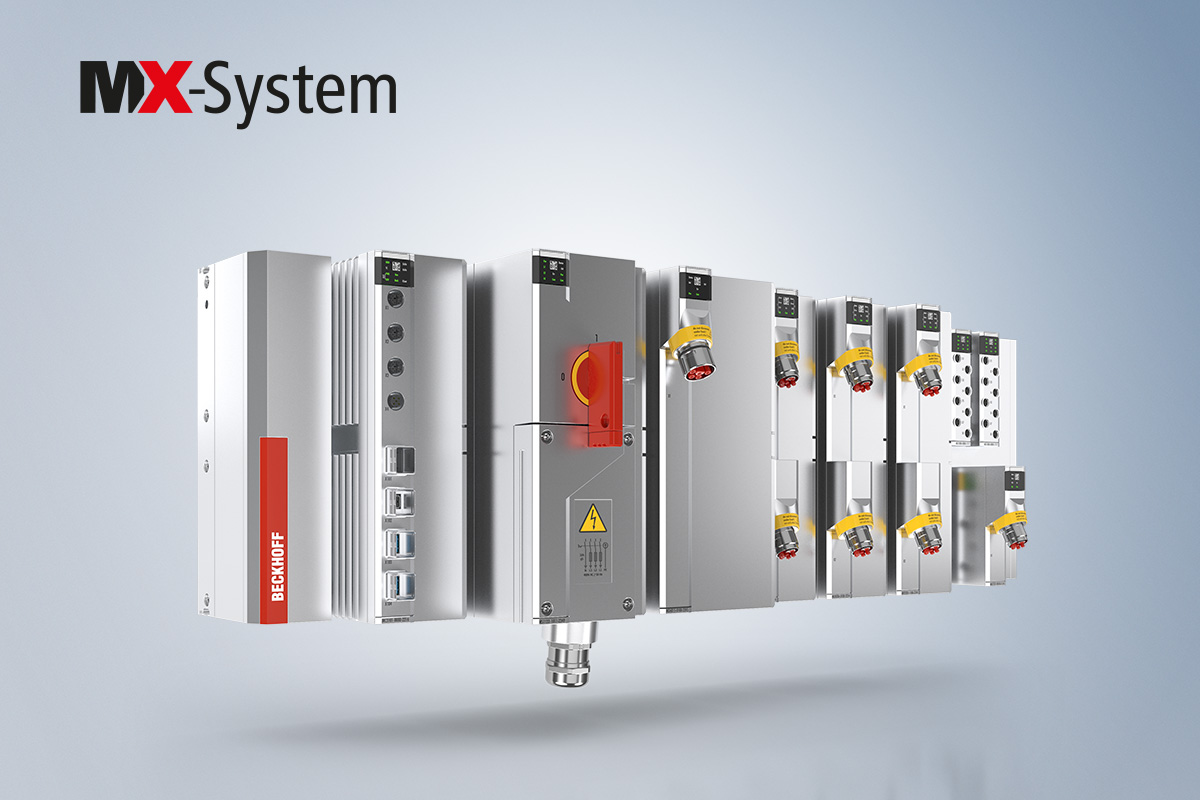 Pluggable system solution for control cabinet-free automation
modular system with IPC, coupler, I/O, motion, relay, and system modules on scalable baseplates for placing directly on the machine
for control cabinet-free machine and system concepts in robust metal housings
simple plug-and-play principle enables module exchange even by non-specialist personnel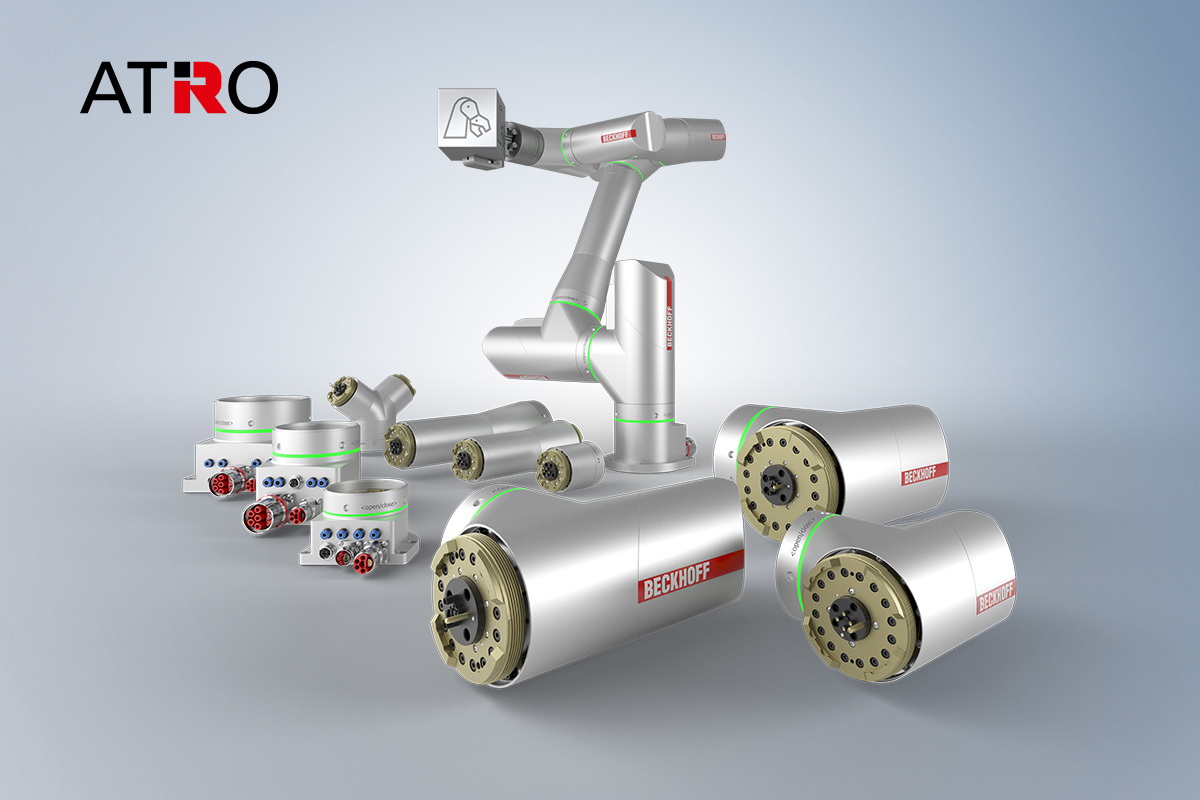 ATRO: The modular industrial robot system
modular design with standardized interfaces
complete integration into the control platform
internal media feed for endlessly rotating axes
Maximum flexibility: XTS with No Cable Technology (NCT)
non-contact, continuous power supply
synchronous real-time data transmission to the XTS movers
complete NCT hardware integration in the motor module
no additional connections or supply lines
Controller redundancy maximizes plant availability: TwinCAT Controller Redundancy
redundant design of the control system in TwinCAT prevents downtime or data loss in the event of a control system failure
software solution based on normal Ethernet and EtherCAT; no dedicated hardware components
simple project planning, transparent addressing of the redundant system, and support of PLC features such as LiveWatch, online change, and debugging
At a glance
Location:

Nuremberg, Germany
Date:

08.11.2022 – 10.11.2022
Beckhoff main stand:

Hall 7, Booth 406
Beckhoff on partner stands:

EtherCAT Technology Group: Hall 5, Booth 310
PLCopen: Hall 5, Booth 143
PROFIBUS Nutzerorganisation: Hall 5, Booth 210
Open Industry 4.0 Alliance: Hall 5, Booth 160
Opening hours:

Tuesday – Wednesday: 09:00 a.m. – 06:00 p.m.

Thursday: 09:00 a.m. – 05:00 p.m.
Link to exhibition: