SPS IPC Drives
The new AMP8000 distributed Servo Drive system from Beckhoff breaks new ground for modular machine concepts. The space-saving AMP8000 integrates a servo drive directly into a servomotor in an ultra-compact design. By relocating the power electronics directly into the machine, the control cabinet only needs to house a single coupling module to supply power to multiple servo drives with a single cable via a distribution module. The result: significant savings in terms of cost, space, materials and installation effort.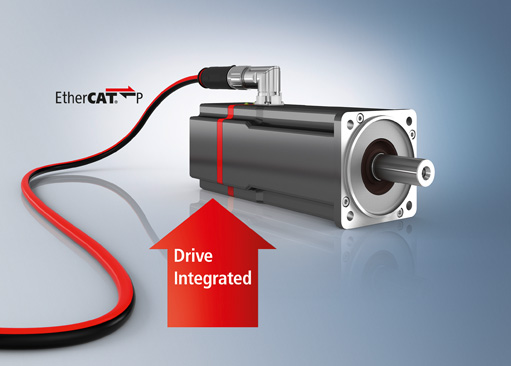 2017.11.28
AMP8000: Distribuerat servo drivsystem
Det distribuerade servosystemet AMP8000 öppnar nya möjligheter för modulära och kompakta maskinlösningar. AMP8000 integrerar servodriften direkt i servomotorn i mycket kompakt design. Genom att flytta kraftelektroniken direkt till maskinen minskar platsbehovet i apparatskåpet till en mycket liten kopplingsmodul som via en strömfördelningsmodul och med endast en enda kabel förser flera servosystem med energi. Resultatet: tydliga besparingar gällande material, plats, kostnader och montering.