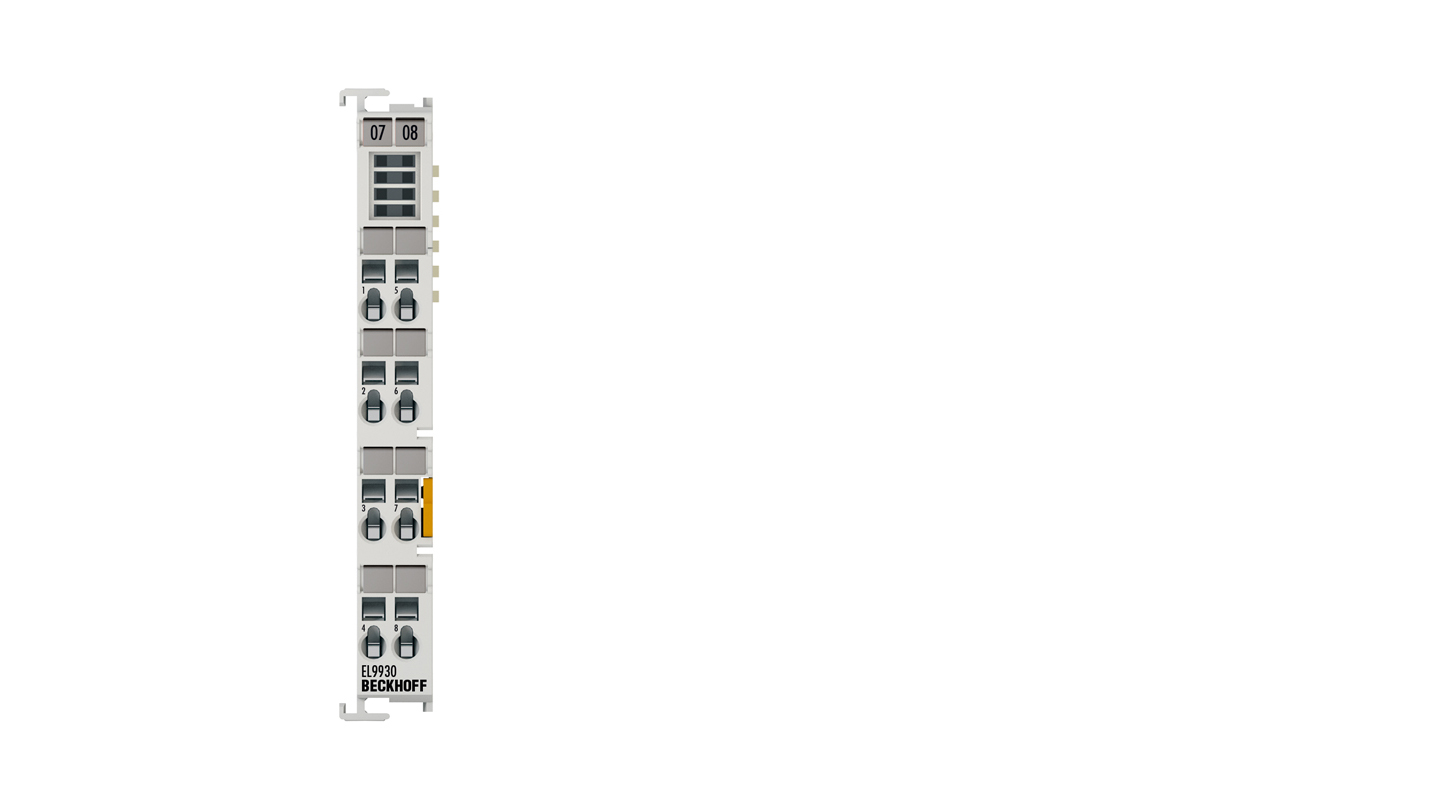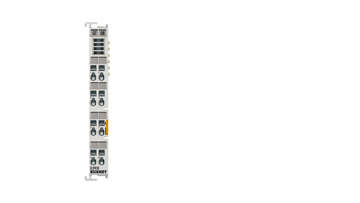 EL9930 | PROFIsafe segment end terminal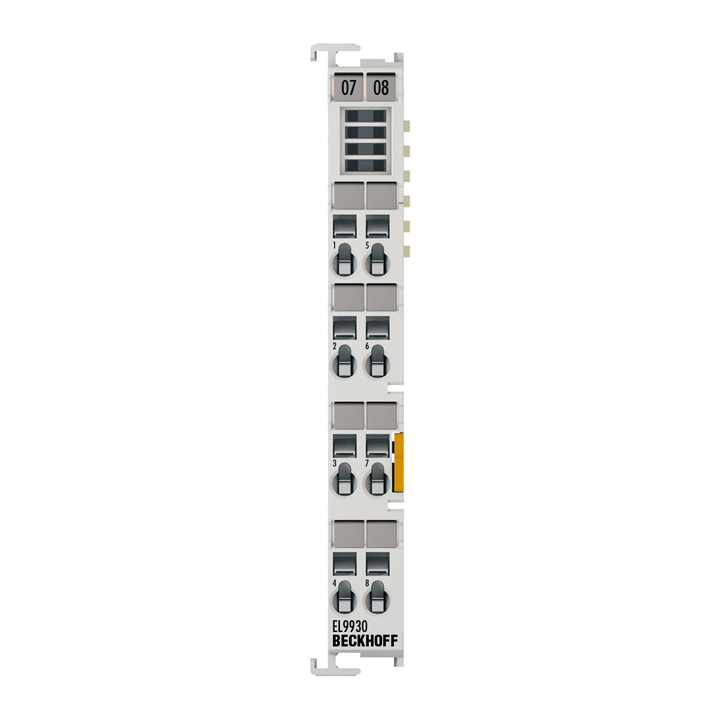 The EL9930 standard EtherCAT Terminal supports the implementation of permitted PROFIsafe master and slave configurations together with TwinSAFE logic, e.g. with the EL6910 TwinSAFE logic terminal.
When scanning the I/O configuration, the EL9930 reports as two EtherCAT slaves (EL9930-0000 and EL9930-0001), so it is possible to set which PROFIsafe data should be observed for both data directions.
Product information
Technical data
EL9930
Technology
EtherCAT
Input voltage
24 V DC (-15 %/+20 %)
Number of inputs
0
Number of outputs
0
Current consumption E-bus
120 mA
Power loss
1 W
Bit width in the process image
dynamic, according to the configuration in TwinCAT 3
Housing width
12 mm
Side by side mounting on
EtherCAT Terminals with
power contact
yes
Side by side mounting on
EtherCAT Terminals without
power contact
yes
Weight
approx. 42 g
Operating/storage temperature
-25…+55 °C/-40…+70 °C
Vibration/shock resistance
conforms to EN 60068-2-6/EN 60068-2-27
EMC immunity/emission
conforms to EN 61000-6-2/EN 61000-6-4
Protect. rating/installation pos.
IP20/see documentation
Approvals/markings
CE