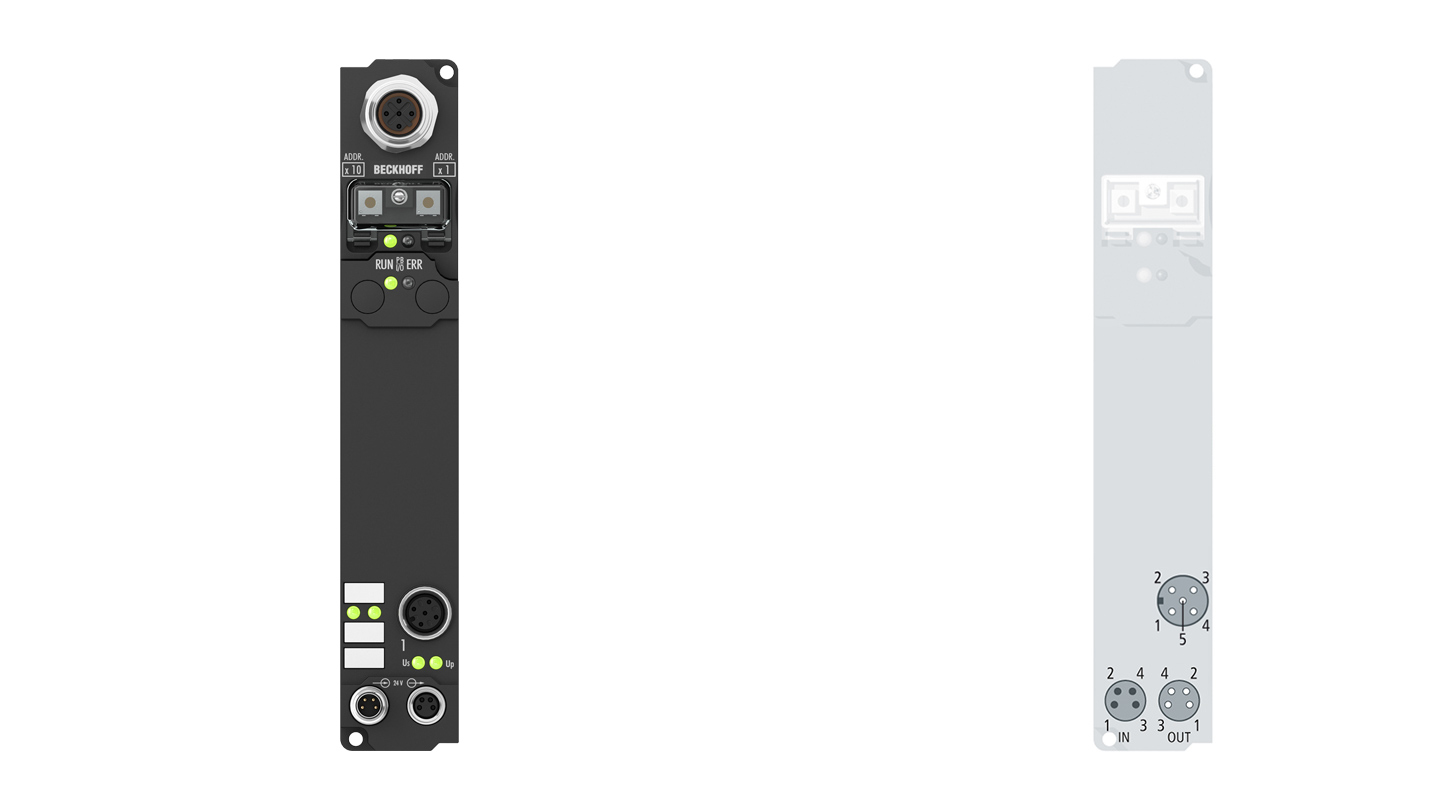 Fieldbus connection (design depends
on the fieldbus)


M12 I/O connection sockets


Signal status display


Labeling areas
Power supply status display:






Power supply feed


Power supply downstream
connection
1 | TxD-
2 | TxD+
3 | RxD-
4 | RxD+
5 | Shield
1 | +24 V DC U
S

2 | +24 V DC U
P

3 | GND
S

4 | GND
P
Top view
Connector assignment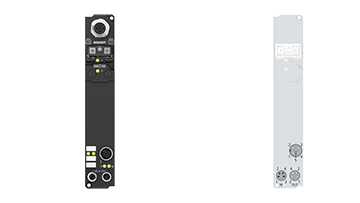 IP6012-Bxxx | Fieldbus Box, 2-channel communication interface, serial, TTY, 20 mA, M12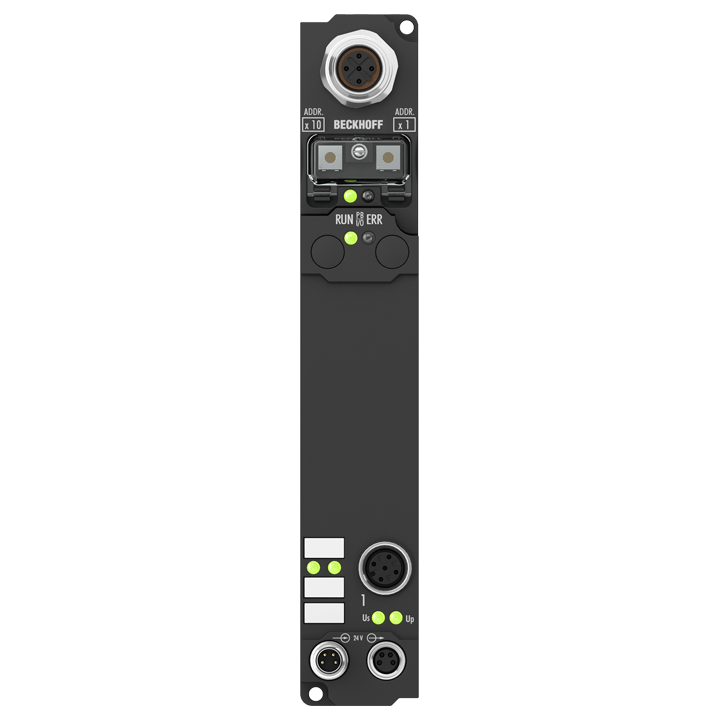 The IP6012 serial interface module allows the connection of devices with a 20 mA current interface. The interface operates passively. The module transmits the data in a fully transparent manner to the higher-level automation device. The data is transferred via the fieldbus using a simple handshake protocol. This does not have any effect on the protocol of the serial interface. The active serial communication channel functions independently of the higher-level bus system in full duplex mode at up to 115,200 baud, while a 128 bytes receive buffer and a 16 bytes send buffer are available. The current interface guarantees high immunity to interference through electrically isolated signals with injected current.
| Product variants | Communication | Bus interface |
| --- | --- | --- |
| IP6012-B310 | PROFIBUS | 1 x M12 socket, 5-pin, B-coded |
| IP6012-B318 | PROFIBUS | 1 x M12 socket, 5-pin, 1 x M12 plug, 5-pin (tee-connector integrated), B-coded |
| IP6012-B510 | CANopen | 1 x M12 plug, 5-pin |
| IP6012-B518 | CANopen | 1 x M12 plug, 5-pin, 1 x M12 socket, 5-pin (tee-connector integrated) |
| IP6012-B520 | DeviceNet | 1 x M12 plug, 5-pin |
| IP6012-B528 | DeviceNet | 1 x M12 plug, 5-pin, 1 x M12 socket, 5-pin (tee-connector integrated) |