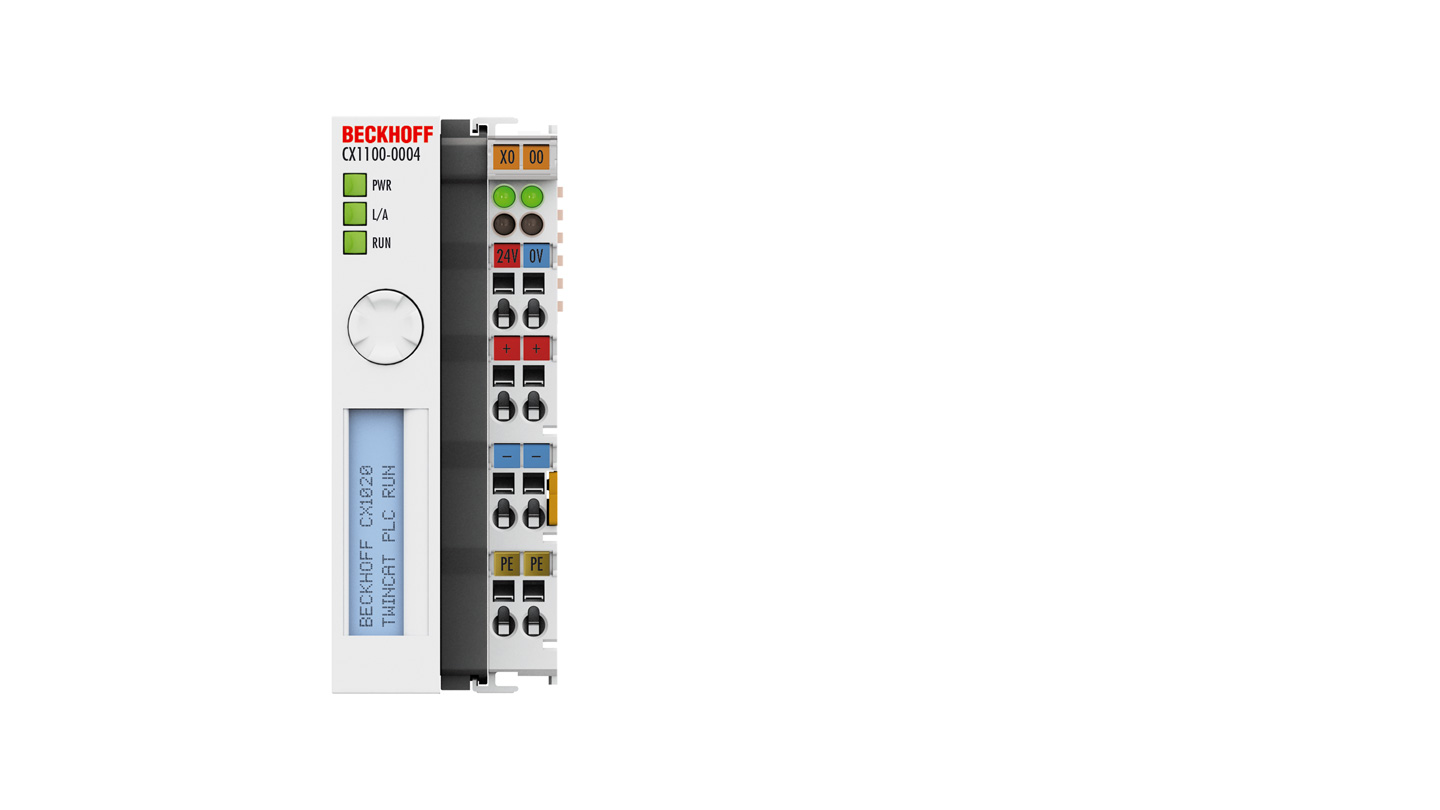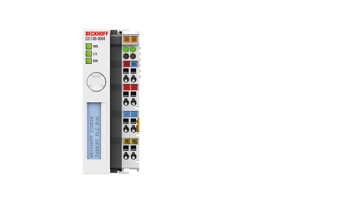 CX1100-0004 | Power supply units and I/O interfaces for CX1010/CX1020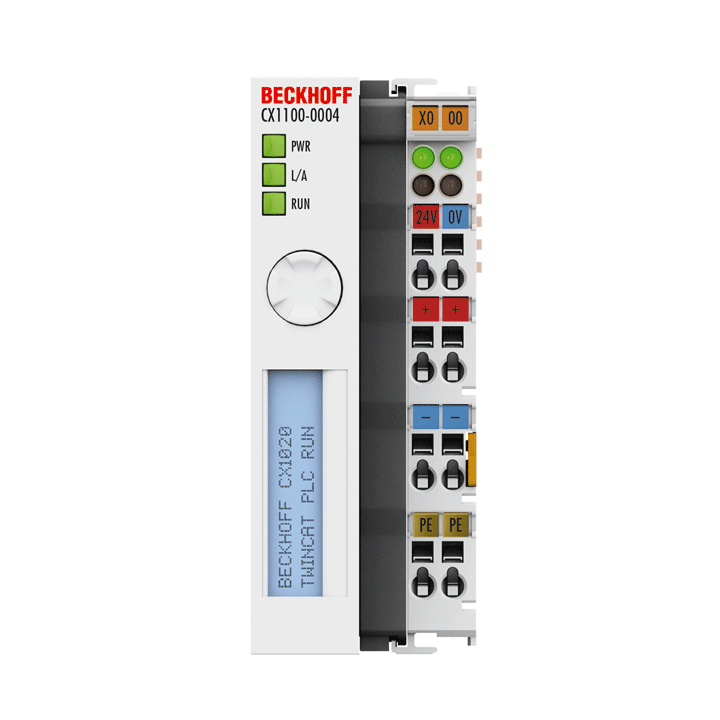 One of four power supply modules can be selected for CX1010/CX1020 systems. The power supply of all other system components is ensured via the internal PC/104 bus; no separate supply lines are required. However, the CX1100 components offer further important characteristics that go beyond a pure power supply: an integrated NOVRAM enables the fail-safe storage of process data, an LC display with two lines of 16 characters each is used for displaying system and user messages. The power supplies of the CX system can be changed in the field.
All EtherCAT Terminals (ELxxxx) can be connected via the CX1100-0004 power supply unit. With the CX1100-0004 the I/O data are stored directly in the main memory of the CPU; a DPRAM is no longer required.
regular delivery (not recommended for new projects)
Product information
| Technical data | CX1100-0004 |
| --- | --- |
| Power supply | 24 V DC (-15 %/+20 %) |
| E-bus connection | yes (adapter terminal) |
| K-bus connection | – |
| IP-Link connection | – |
| Current supply E-bus | 2 A |
| Current supply K-bus | – |
| Type of connection | spring-loaded technique (adapter terminal) |
| NOVRAM | 8 kbytes |
| Display | FSTN display 2 lines x 16 characters of text, illuminated |
| I/O-DPRAM | – |
| Diagnostics LED | 1 x PWR, 1 x L/A, 1 x Run |
| Max. power consumption | 3.5 W |
| Dimensions (W x H x D) | 40 mm x 100 mm x 91 mm |
| Weight | approx. 250 g |
| Operating/storage temperature | 0…+55 °C/-25…+85 °C |
| Relative humidity | 95 %, no condensation |
| Vibration/shock resistance | conforms to EN 60068-2-6/EN 60068-2-27 |
| EMC immunity/emission | conforms to EN 61000-6-2/EN 61000-6-4 |
| Protection rating | IP20 |
| Approvals/markings | CE, UL |