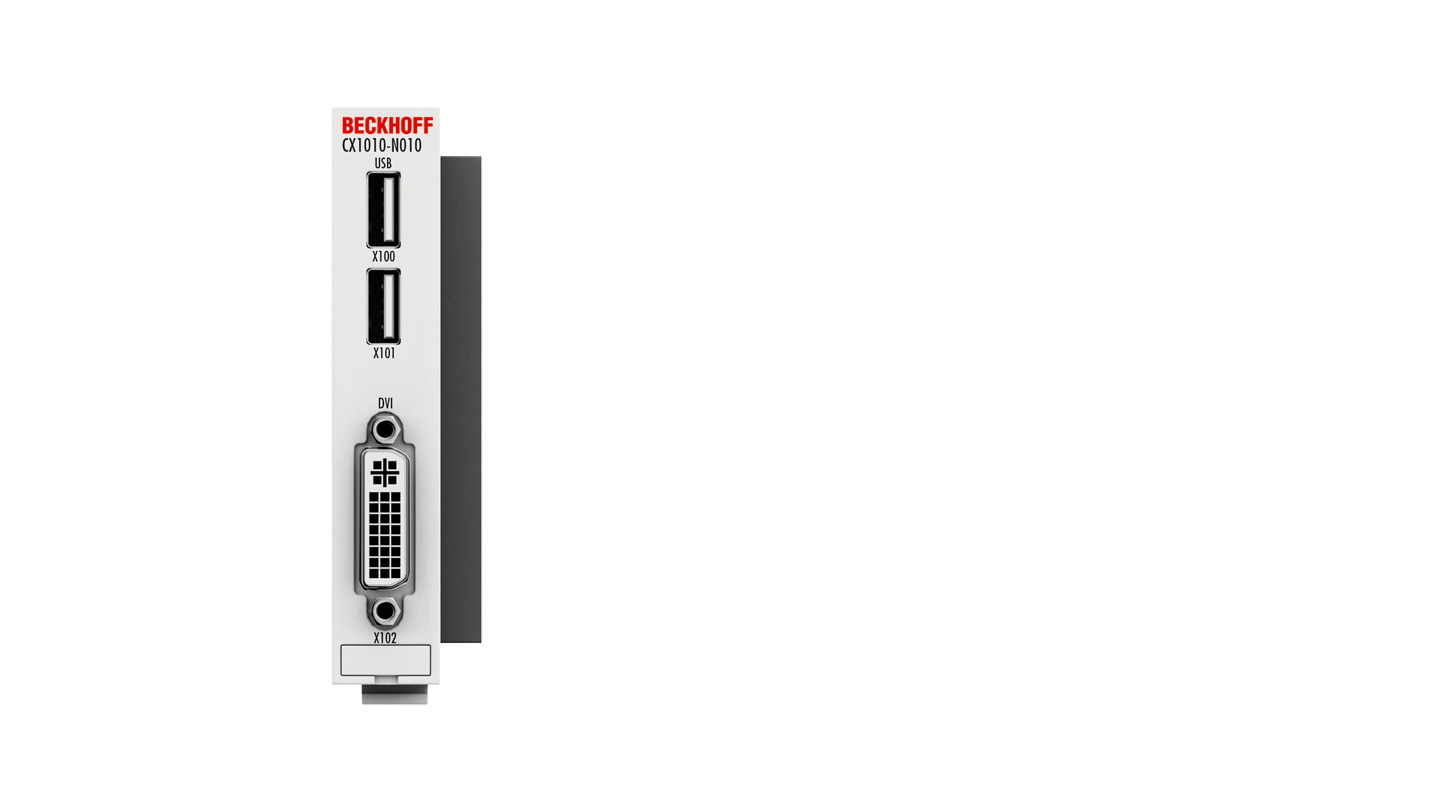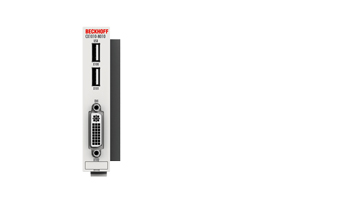 CX1010-N010 | System interfaces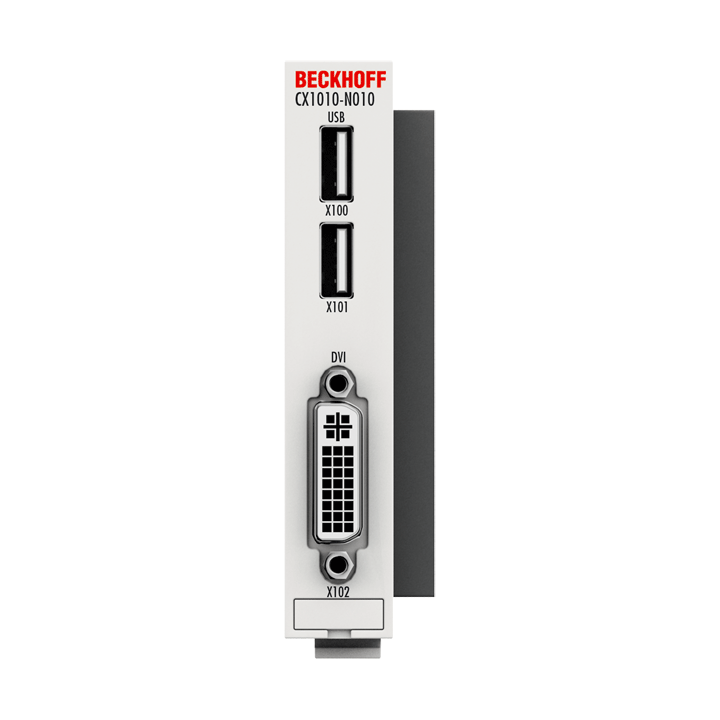 A number of optional interface modules are available for the basic CX1010 CPU module that can be installed ex factory. They are supplied ex factory in the specified configuration and cannot be separated from the CPU module. The internal PC/104 bus runs through the system interfaces, so that further CX components can be connected. The power supply of the system interface modules is ensured via the internal PC/104 bus.
The CX1010-N010 option connects Beckhoff Control Panels or standard monitors with DVI or VGA input via the DVI or USB interfaces. Devices such as printer, scanner, mouse, keyboard, mass storage, etc. can be connected via the USB 2.0 interfaces.
regular delivery (not recommended for new projects)
Product information
| Technical data | CX1010-N010 |
| --- | --- |
| Interfaces | 1 x DVI + 2 x USB 2.0 (max. 500 mA per port) |
| Type of connection | DVI-I 29-pin socket + 2 USB ports type A |
| Properties | DVI-I interface also carries out VGA signals (DVI-A) |
| Power supply | via system bus (through CX1100-xxxx power supply modules) |
| Dimensions (W x H x D) | 19 mm x 100 mm x 51 mm |
| Weight | approx. 80 g |
| Relative humidity | 95 %, no condensation |
| Operating/storage temperature | 0…+55 °C/-25…+85 °C |
| Vibration/shock resistance | conforms to EN 60068-2-6/EN 60068-2-27 |
| EMC immunity/emission | conforms to EN 61000-6-2/EN 61000-6-4 |
| Protection rating | IP20 |