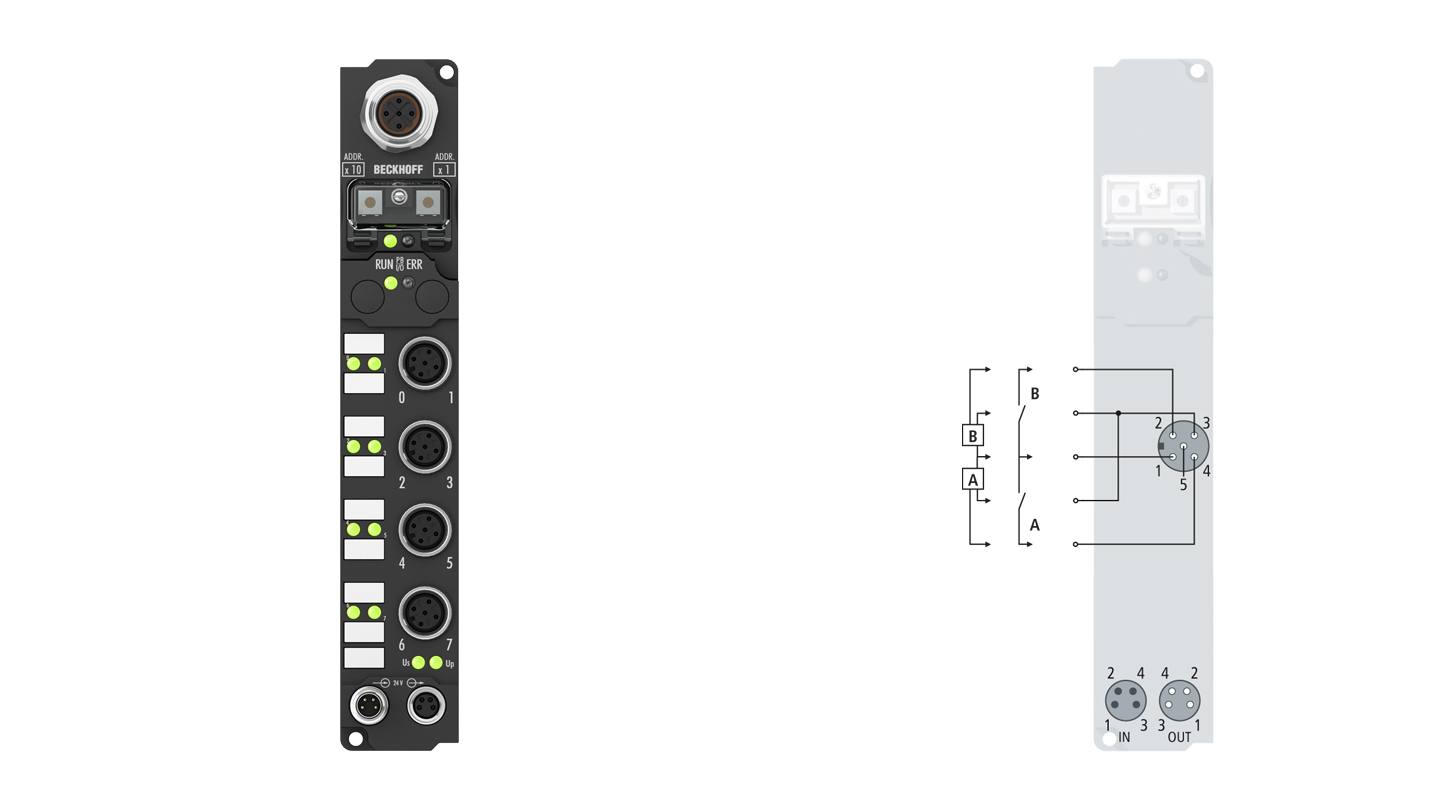 Fieldbus connection (design depends
on the fieldbus)


M12 I/O connection sockets


Signal status display


Labeling areas
Power supply status display:






Power supply feed


Power supply downstream
connection
1 | +24 V DC U
S
2 | Input B
3 | GND
4 | Input A
5 | n.c.
1 | +24 V DC U
S
2 | +24 V DC U
P
3 | GND
4 | GND
2-wire
3-wire
Top view
I/O connection
Connector assignment
IP10x2-Bxxx, M12, screw type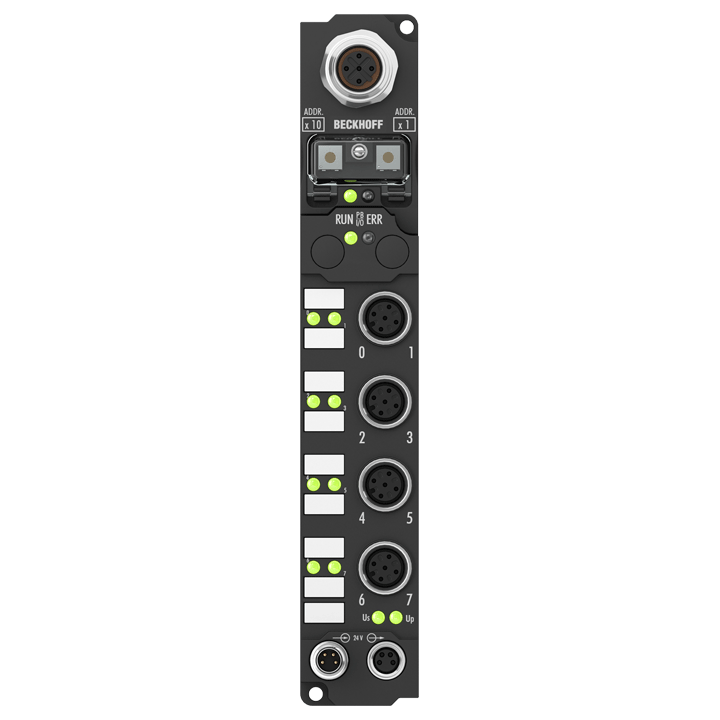 The IP1002-Bxxx digital input acquires the binary control signals from the process level and transmits them to the higher-level automation unit. The state of the signals is indicated by light emitting diodes. The signals are connected via M12 screw type connectors.
The sensors are supplied from the box supply voltage US. The auxiliary voltage UP is not used in the input module, but may be connected in order to be relayed downstream.
| Product variants | Communication | Bus interface |
| --- | --- | --- |
| IP1002-B310 | PROFIBUS | 1 x M12 socket, 5-pin, B-coded |
| IP1002-B318 | PROFIBUS | 1 x M12 socket, 5-pin, 1 x M12 plug, 5-pin (tee-connector integrated), B-coded |
| IP1002-B510 | CANopen | 1 x M12 plug, 5-pin |
| IP1002-B518 | CANopen | 1 x M12 plug, 5-pin, 1 x M12 socket, 5-pin (tee-connector integrated) |
| IP1002-B520 | DeviceNet | 1 x M12 plug, 5-pin |
| IP1002-B528 | DeviceNet | 1 x M12 plug, 5-pin, 1 x M12 socket, 5-pin (tee-connector integrated) |