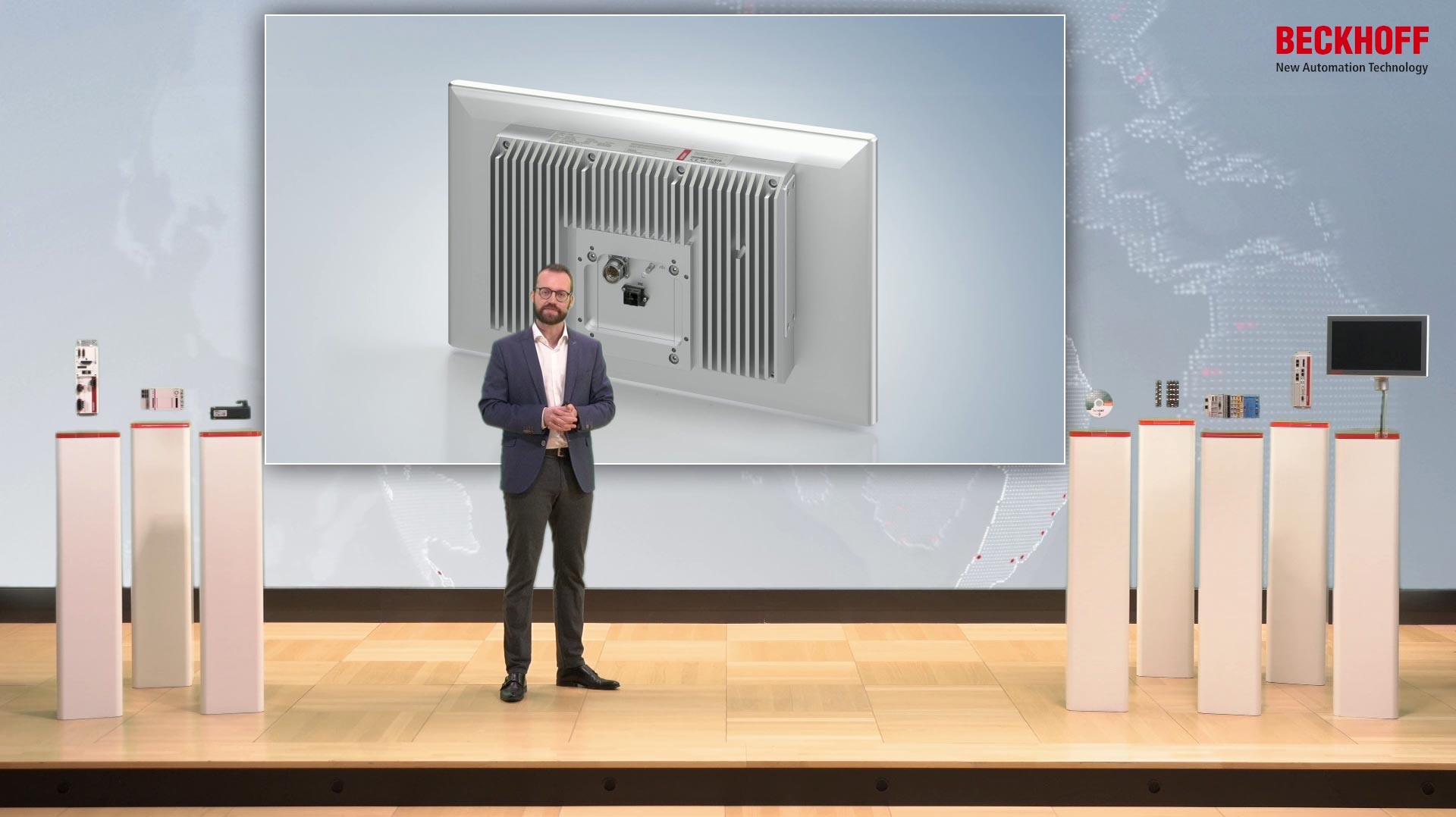 The right Panel PC for every application
Beckhoff is one of the pioneers of PC-based automation: The first PC Control system was delivered as early as 1986. Based on the profound technological expertise that has developed over the past decades, Beckhoff Industrial PCs are characterized by the highest quality and are used successfully worldwide.
An important feature of the Beckhoff product philosophy is the use of latest, high-performance components and processors. As a result, Beckhoff Industrial PCs tend to include the latest offerings of the technology market. Every new technology, whether from the industrial or consumer segment, is tested by Beckhoff for its potential industrial application, adapted and optimized as appropriate and integrated. An outstanding example is the integration of modern multi-touch technology in the CP2xxx and CP3xxx device series. Modern touch technology has been gaining ground in the consumer market since 2007, and since 2012, Beckhoff has consistently been taking advantage of it in its Panel PCs to offer advanced and intuitive machine and system operation options. Beckhoff made the functional principle of capacitive touch technology suitable for industrial use in terms of availability, electromagnetic compatibility, mechanical stability and external dimensions through integration of corresponding basic technologies. The CP2xxx and CP3xxx product families convincingly demonstrate how state-of-the-art consumer technology can also be successfully used in industrial environments.
Balance between latest PC technology and long-term availability of control components
Thanks to advanced Industrial PC technology in a wide range of form factors and the TwinCAT automation software, Beckhoff Panel PCs are at the core of a wide range of automation tasks, including control of machines, processes and logistics systems, networking of plant components, data acquisition and image processing. For classic control tasks, PC-based control technology offers excellent scalability and flexibility and is therefore increasingly being used in place of hardware PLCs.
Advanced multi-touch operating scenarios
In the course of general digitalization, advanced multi-touch operating scenarios have become indispensable in industrial applications. Machine operators rightly expect the same level of user-friendliness in their machine or systems they are used to from smartphones and tablets. At the end of 2012 Beckhoff was one of the first automation companies to perfect advanced multi-touch technologies for use in harsh industrial environments and fitted them in its Panel PCs and Control Panels of the CP2xxx and CP3xxx series. Today, Beckhoff customers have a comprehensive range of different equipment variants at their disposal:
diagonals from 7 to 24 inches
4:3, 5:4 or widescreen format
choice of PC technology including ARM Cortex™, Intel Atom® CPUs or the latest multi-core Intel® Core

™ i

CPUs
installation in the front of a control cabinet (CP2xxx) or on mounting arms (CP3xxx)
latest storage technologies in the form of CFast cards, M.2 or 2½-inch SSDs
standard or customized version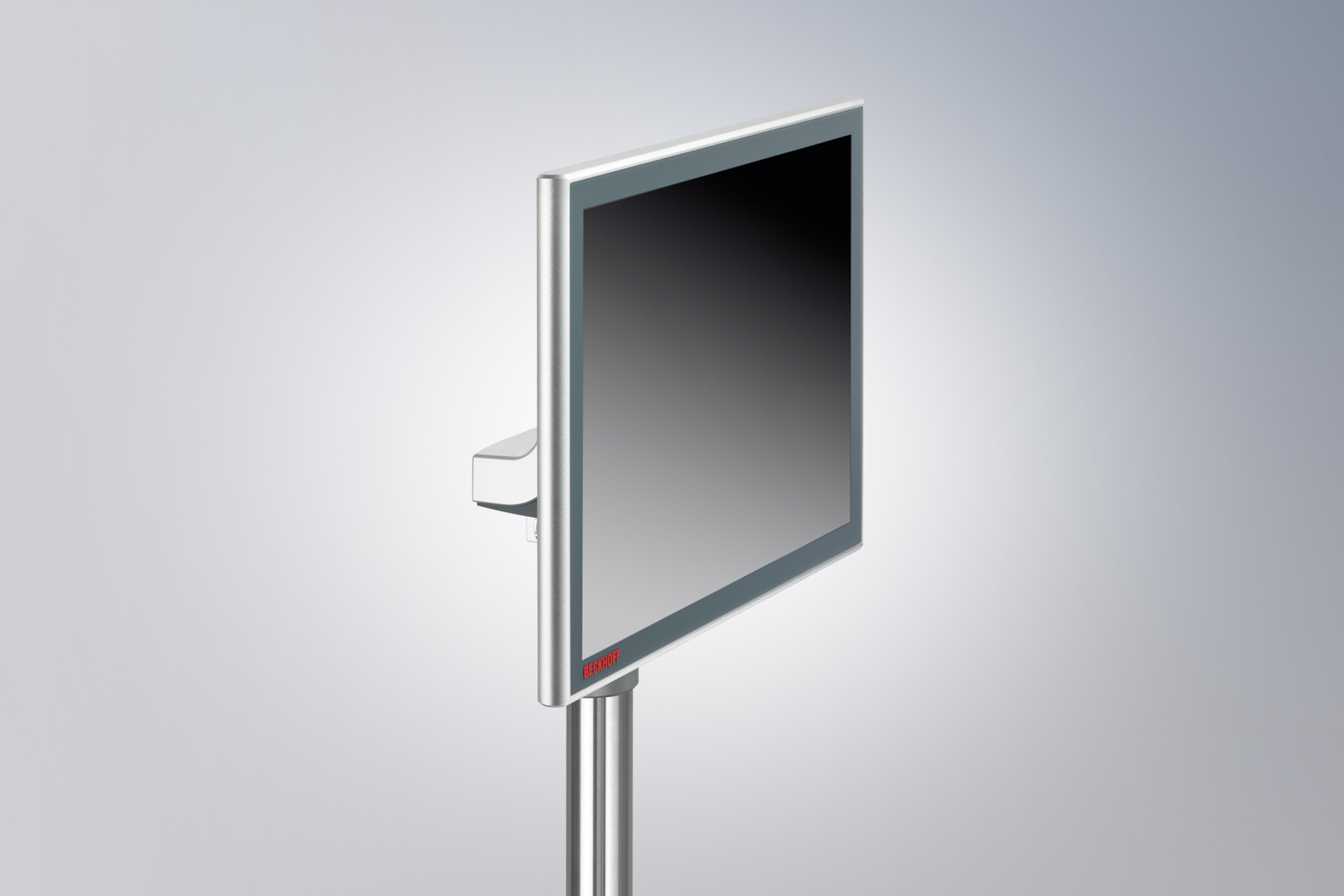 Multi-touch technology
Beckhoff uses exclusively manufactured multi-touch sensors in order to meet the high demands with regard to mechanical stability, harsh industrial environmental conditions, precise operation and elegant design. In addition to modern widescreen formats, classic diagonals in 4:3 format are also available on a long-term basis. This ensures a high degree of investment protection for the user. All necessary controller boards are developed by Beckhoff and manufactured in-house. The result is a very robust overall system, which enables state-of-the-art operating comfort even in harsh machine environments.
Perfectly matched PC hardware
Irrespective of the application as a display device (HMI) or as a complete Control Panel PC, Beckhoff relies on its own expertise, with motherboards developed and manufactured in-house. In this way, the user benefits from flexible, high-performance hardware platforms with guaranteed long-term availability. The in-house hardware development is rounded off by in-house BIOS development, comprehensive expertise in the area of Microsoft operating systems and the ultra-compact Beckhoff TwinCAT/BSD operating system.
Different product families address different applications, for example:
In addition, customer-specific adaptations are possible for all versions and screen diagonals.