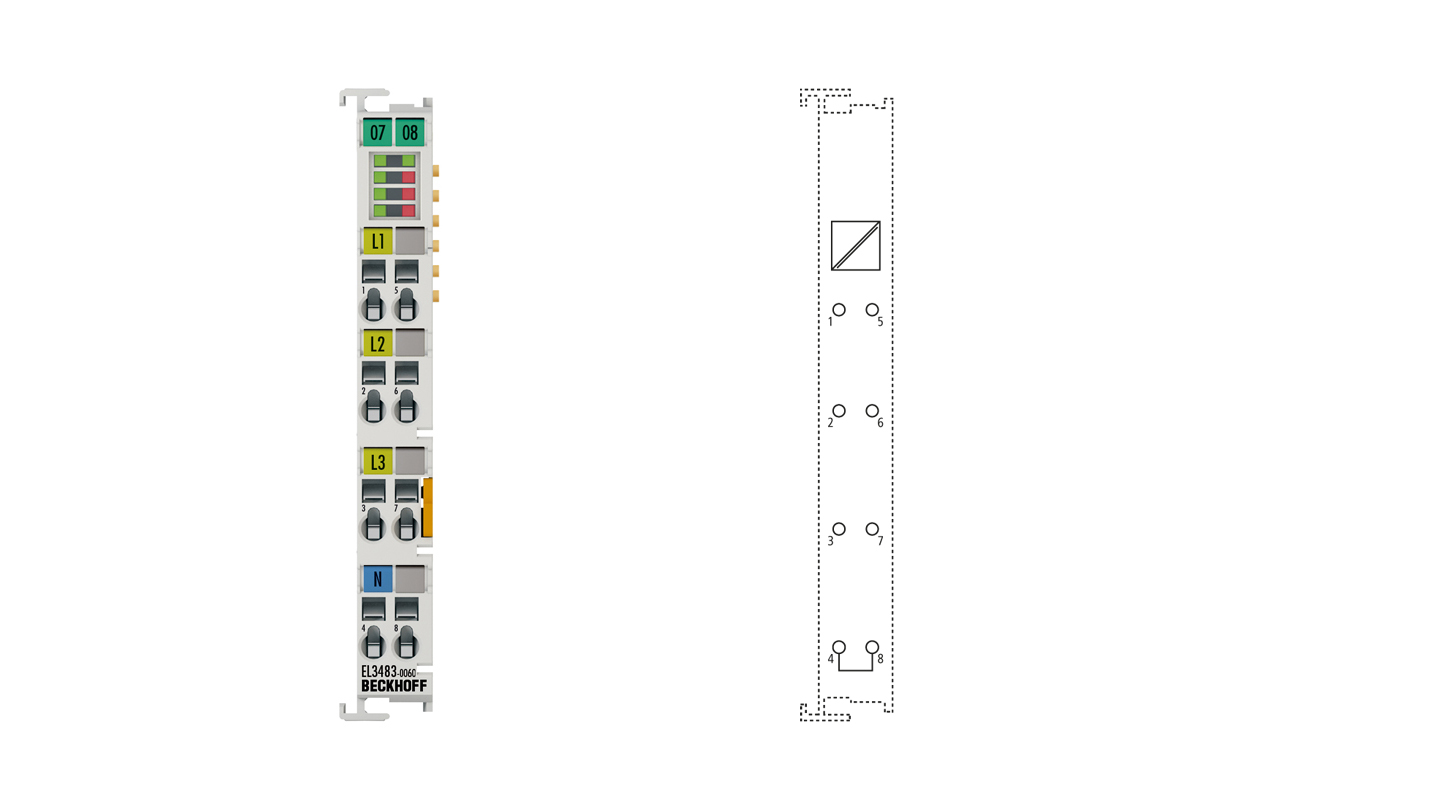 Run LED

L1 OK

L2 OK

L3 OK

System OK

L1 error

L2 error

L3 error

L1

L2

L3

N
Top view
Contact assembly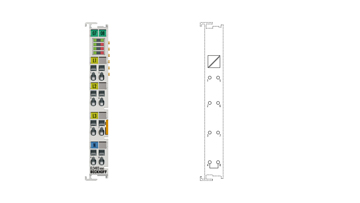 EL3483-0060 | EtherCAT Terminal, 3-channel analog input, mains monitor, 480 V AC, 24 bit, with analog values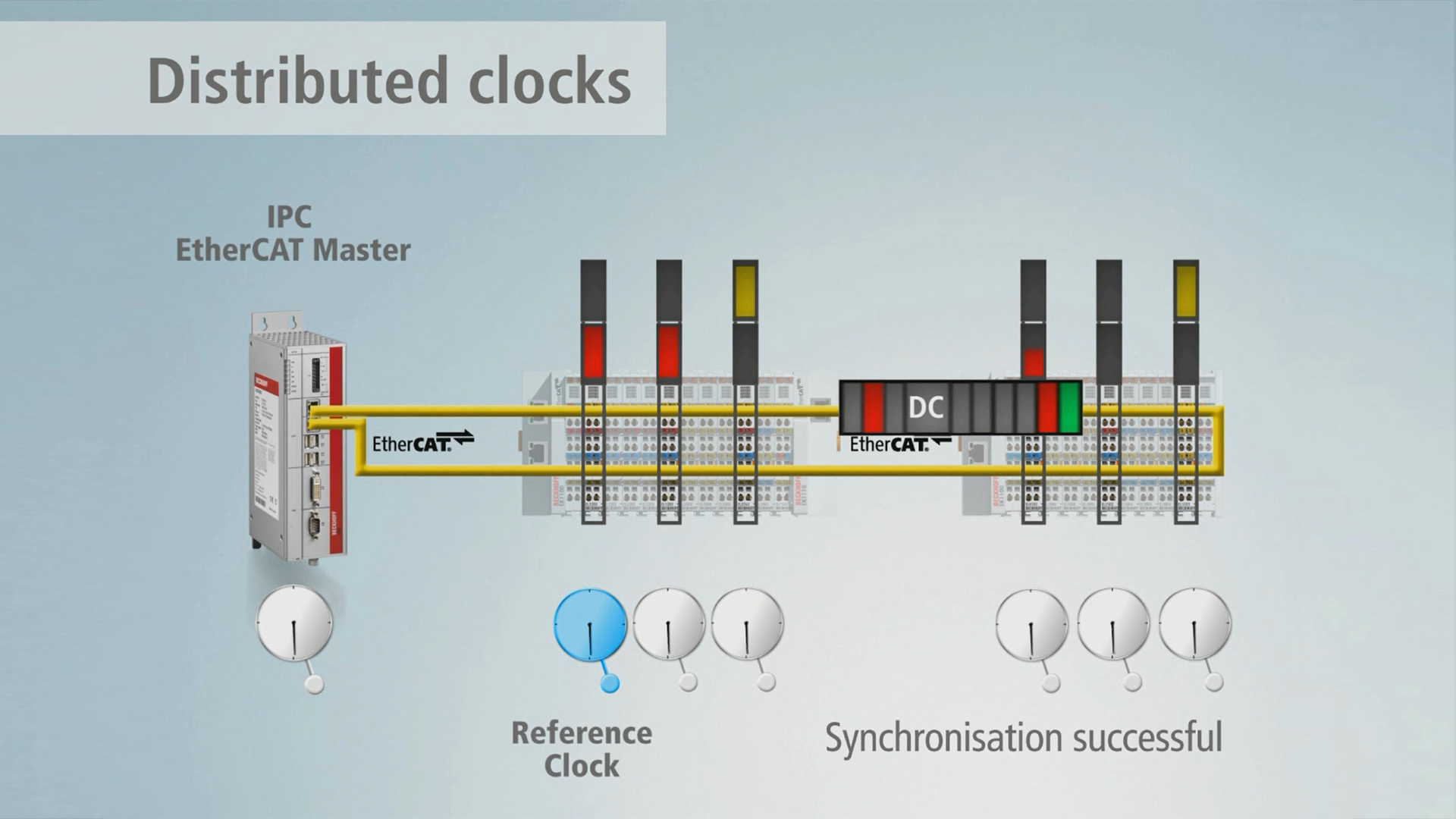 Distributed Clocks: the integrated time management system in EtherCAT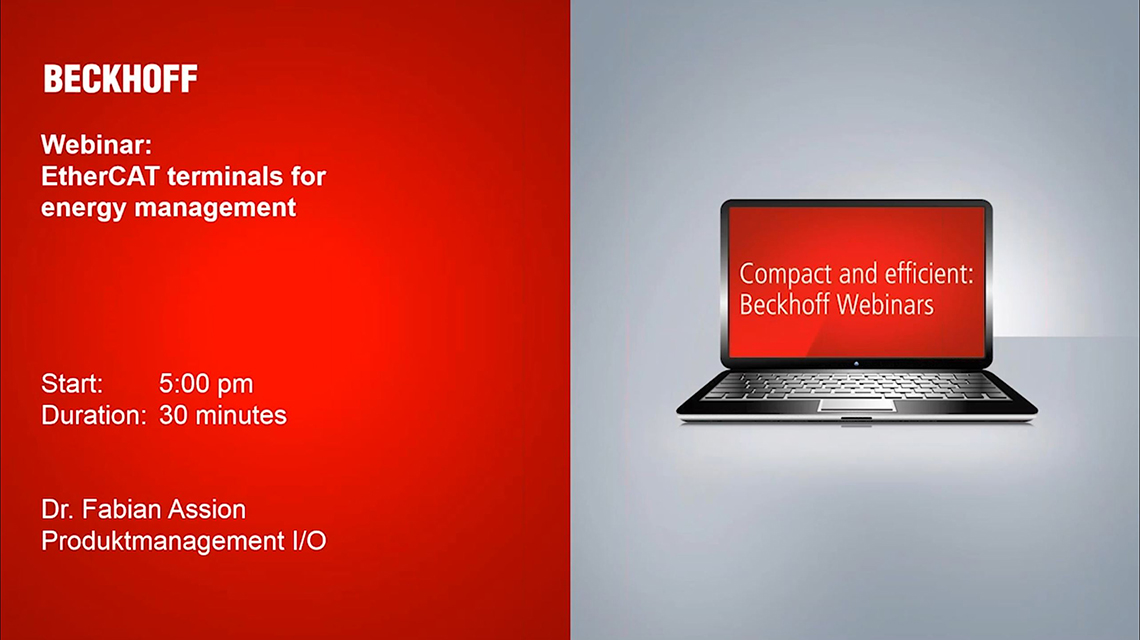 Highly scalable: EtherCAT Terminals for energy management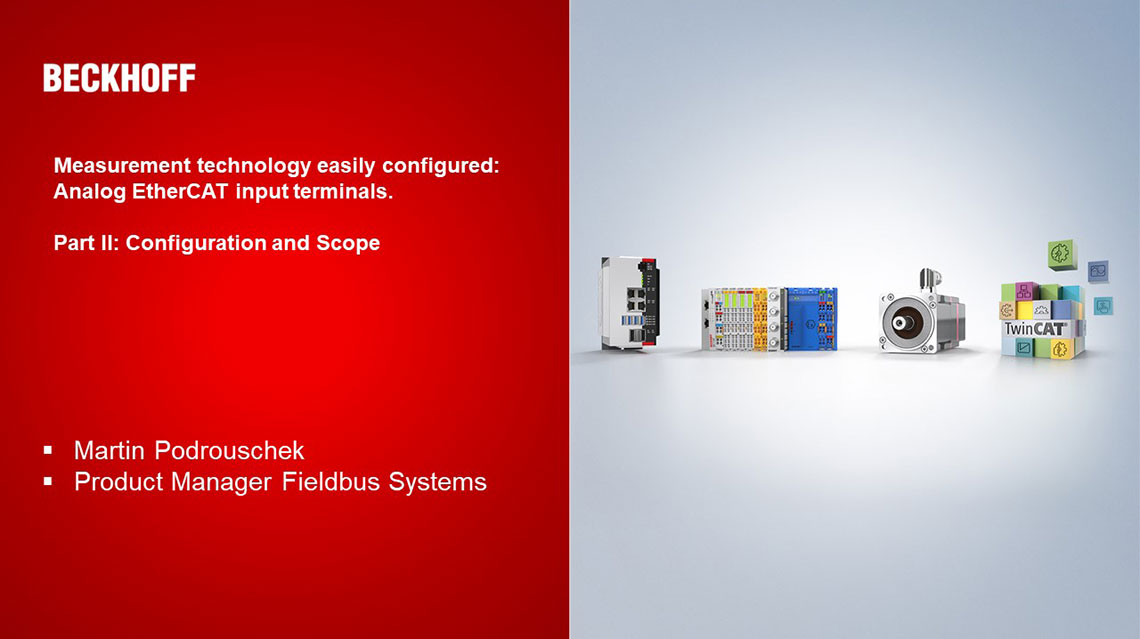 Measurement technology easily configured: Analog EtherCAT input terminals.
Measurement technology simply integrated: With the analog EtherCAT Terminals.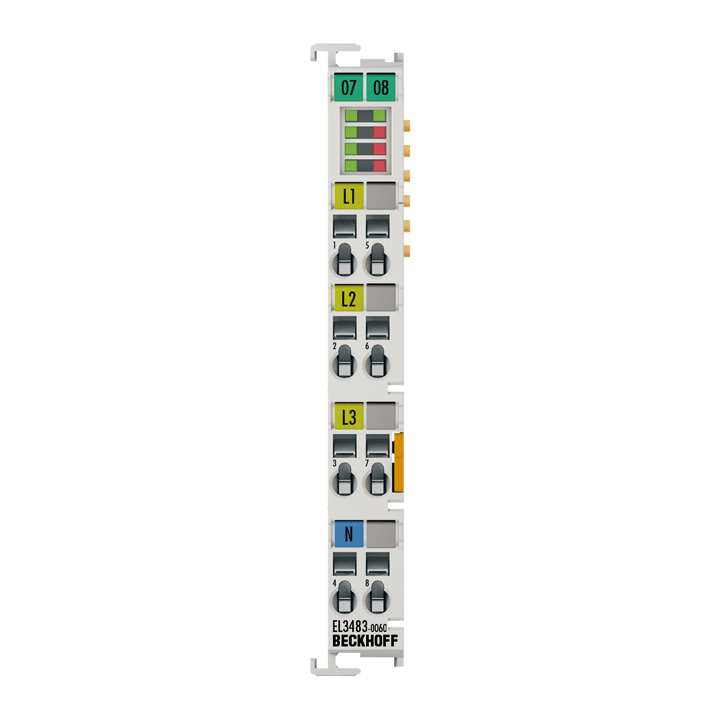 The EL3483-0060 EtherCAT Terminal enables the monitoring of relevant electrical data of the supply network. The voltage is measured internally via direct connection of L1, L2, L3 and N. The internal measured values are compared with threshold values preset by the user. The result is available as digital information in the process image. The EL3483-0060 checks for the correct phase order L1, L2, L3, phase failure, undervoltage and overvoltage, and possible phase asymmetry. An error bit is set in the case of an incorrect phase order or the failure of a phase. Should, for example, an asymmetry or voltage error occur, only a warning bit is set initially. In addition, an internally calculated mains quality factor provides information about the quality of the monitored voltage supply. The EL3483-0060 offers basic functionality for mains monitoring and analysis. In addition, the -0060 version also outputs current RMS values of the voltage in the process image.
Product information
Technical data
EL3483-0060
Number of inputs
3 x voltage
Technology
3-phase mains monitor
Distributed clocks
–
Update interval
ten mains periods (200 ms at 50 Hz)
Measured values
digital threshold values as monitoring function and analog voltage measurement
Measuring voltage
max. 480 V AC 3~ (UL

X

-N: max. 277 V AC/240 V DC)
Measuring current
–
Measurement error/ uncertainty
0.5 % relative to full scale value (U), 1 % calculated value
Measuring procedure
true RMS
Update time
net-synchronous
Monitoring function
phase order, phase failure, phase asymmetry, undervoltage/overvoltage (adjustable)
Electrical isolation
2500 V
Current consumption power contacts
–
Current consumption E-bus
typ. 120 mA
Special features
voltage, frequency and phase monitor, optional single-phase operation
Weight
approx. 75 g
Operating/storage temperature
-25…+60 °C/-40…+85 °C
Relative humidity
95 %, no condensation
Vibration/shock resistance
conforms to EN 60068-2-6/EN 60068-2-27
EMC immunity/emission
conforms to EN 61000-6-2/EN 61000-6-4
Approvals/markings
CE, UL
Housing data
EL-12-8pin
Design form
compact terminal housing with signal LEDs
Material
polycarbonate
Dimensions (W x H x D)
12 mm x 100 mm x 68 mm
Installation
on 35 mm DIN rail, conforming to EN 60715 with lock
Side by side mounting by means of
double slot and key connection
Marking
labeling of the BZxxx series
Wiring
solid conductor (s), flexible conductor (st) and ferrule (f): spring actuation by screwdriver
Connection cross-section
s*: 0.08…2.5 mm²,
st*: 0.08…2.5 mm²,
f*: 0.14…1.5 mm²
Connection cross-section AWG
s*: AWG 28…14,
st*: AWG 28…14,
f*: AWG 26…16
Stripping length
8…9 mm
Current load power contacts
Imax: 10 A
*s: solid wire; st: stranded wire; f: with ferrule