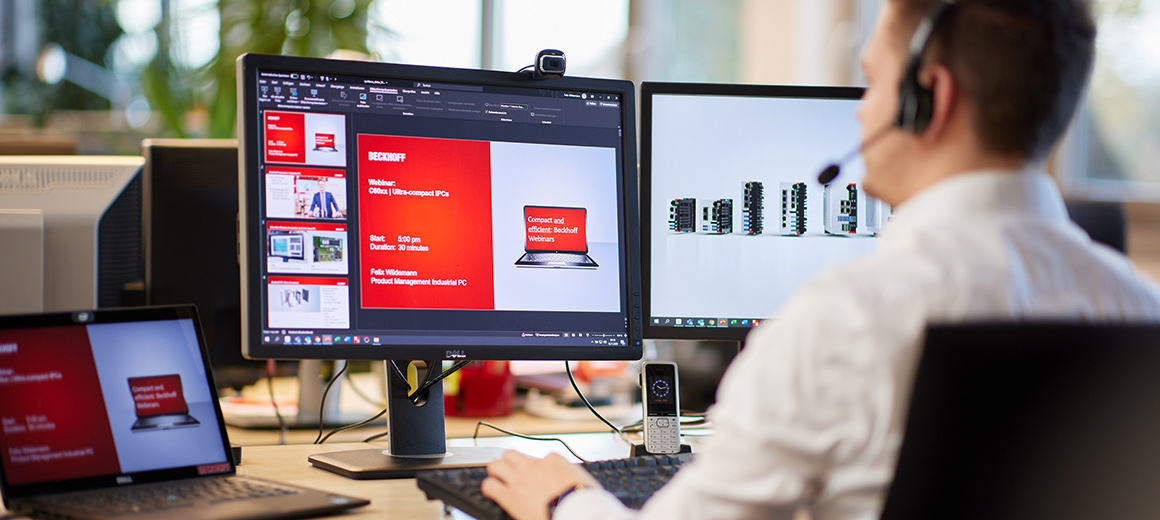 With our webinars, we offer customers and prospective customers a fast and efficient way to take part in educational online lectures. We explain our technological philosophies, comment on the latest product developments and keep you up to date with our industry activities via application examples. All lectures are presented by our product managers or by the technology or industry specialists.
Directly connect with the experts: If you ask questions during the webinar, you will get direct feedback from the speaker.
Furthermore, you can find our webinar archive below, which contains recordings of all previous lectures for viewing on demand.
You can find details of our international webinars via the language selection icon in the top right of the navigation bar.