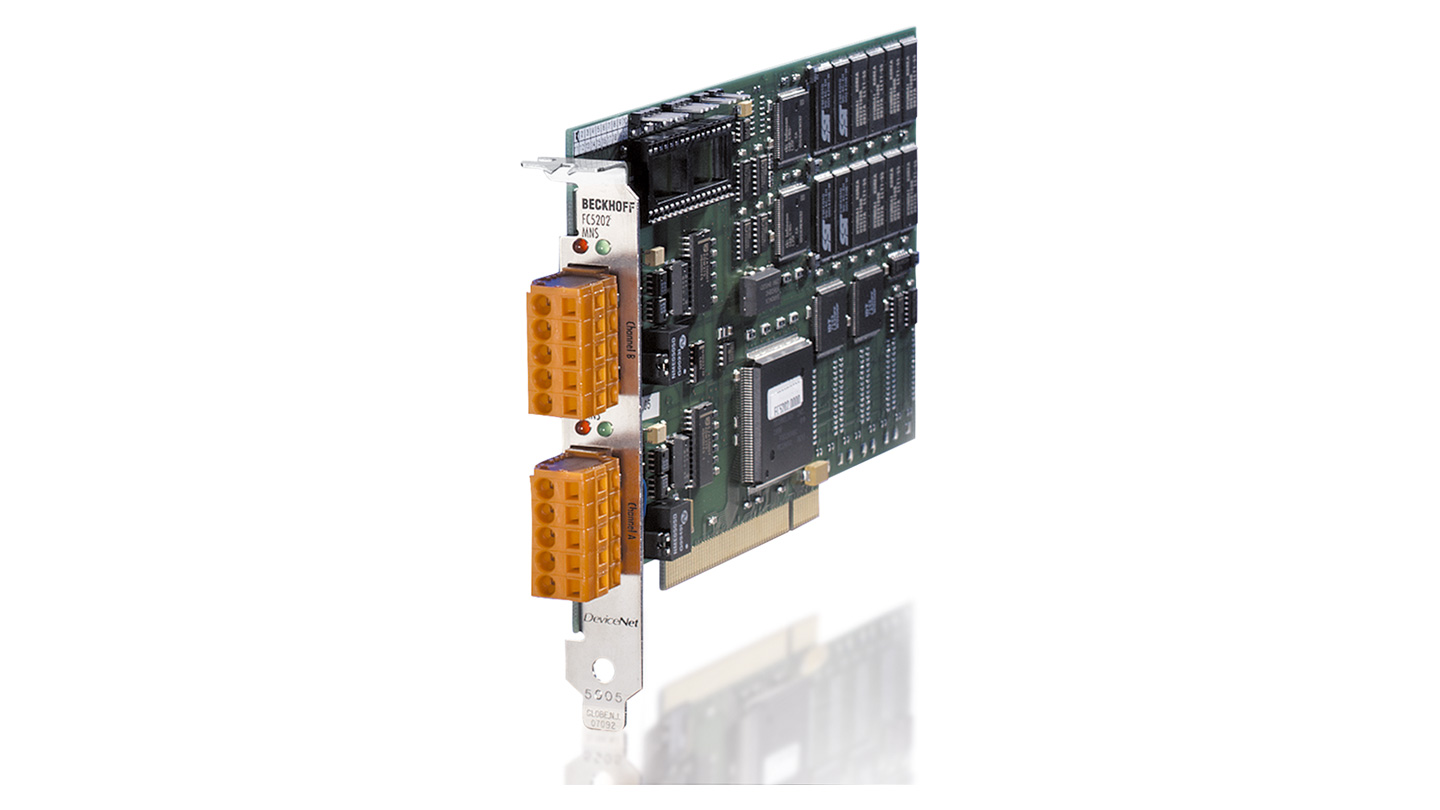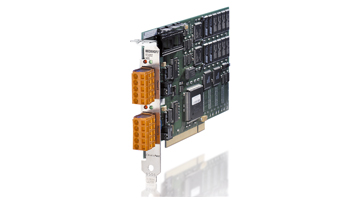 FC5202 | DeviceNet, master/slave card, 2 channels, PCI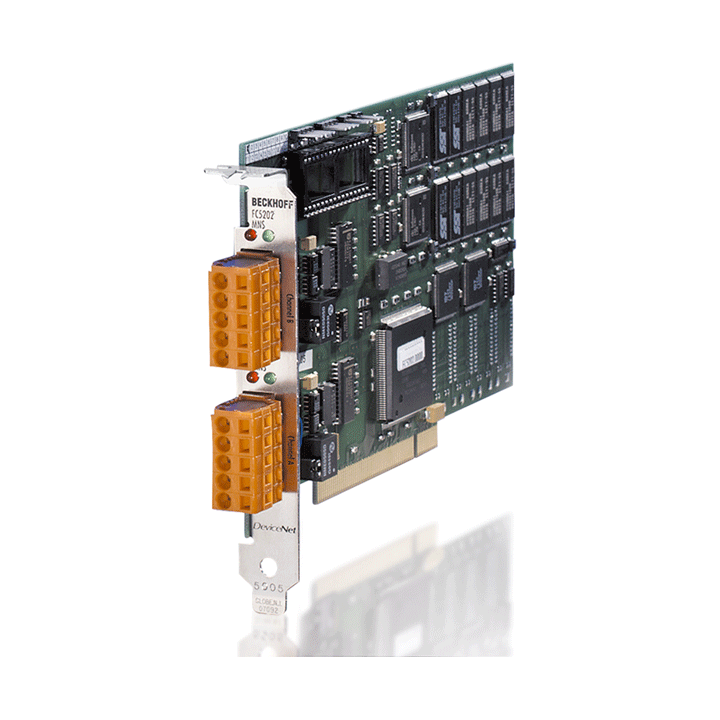 The FC520x PC plug-in cards link the PC to a DeviceNet network. They can act there as master or as slave modules. The PCI bus interface ensures both high transmission rates to the PC and fully automatic configuration of the cards in the PC hardware. The DeviceNet cards provide a powerful implementation of the protocol, offering many desirable features:
All DeviceNet I/O modes are supported: polling, change of state, cyclic, strobed.
unconnected message manager (UCMM)
Device Heartbeat Messages, Device Shutdown Messages
Optionally two DeviceNet channels in parallel on one card are possible.
powerful parameter and diagnostics interfaces
The error management for each bus user is freely configurable.
It is possible to read the bus configuration and automatically assign the "eds" files.
In TwinCAT, all functions are conveniently available. High-level language programs use the DLL, Visual Basic applications the ActiveX interface. OPC applications can access process data and parameters via an OPC server.
Product information
Technical data
FC5202-0000
FC5202-0002
Fieldbus
DeviceNet
PC interface
PCI
Number of fieldbus channels
2
Data transfer rates
125, 250, 500 kbaud
Bus interface
open style connector, 5-pin, according to DeviceNet specification, galvanically decoupled (Connector is supplied.)
Termination resistor
switchable
Hardware diagnostics
2 LEDs per channel
Bit width in the process image
per channel total max.: 3 kbyte input and output data
NOVRAM
–
32 kbytes
Dimensions
approx. 106 mm x 175 mm
Operating temperature
0…+55 °C
Driver
TwinCAT I/O and higher levels
| Ordering information | |
| --- | --- |
| FC5202-0000 | DeviceNet master PC interface card, 2-channel, PCI bus |
| FC5202-0002 | DeviceNet master PC interface card, 2-channel, PCI bus, with 32 kbyte of NOVRAM |