Scientific Automation
Measurement technology, condition monitoring, robotics
Integrating findings from engineering science which go beyond the limits of conventional control into automation software is termed Scientific Automation. The power of the PC Control philosophy offers sufficient capacity to integrate numerous advanced functions beyond standard control. Scientific Automation builds on conventional control technology such as PLC, motion control and regulation technology, for instance, by expanding them with fast and precise measurement technology and the relevant engineering algorithms. PC-based control technology from Beckhoff provides the basic foundation required for this, with powerful CPUs, fast I/Os, the high-speed EtherCAT bus system and TwinCAT software.
Measurement technology, condition monitoring and robotics: The core of PC-based control
The concept of Scientific Automation creates the foundation for enabling functions such as condition monitoring or robotics for a wide range of PLC programmers in a familiar format. The aim is to integrate the functions into a standard PC-based software environment from the traditional black box. This results in seamless integration into the entire control system and eliminates the need for additional CPUs. The PC-based control system from Beckhoff thus combines PLC, motion control, measurement technology, robotics and vision on a single hardware and software platform. Scientific Automation from Beckhoff can already be found in many products and offers huge potential for future developments and visions.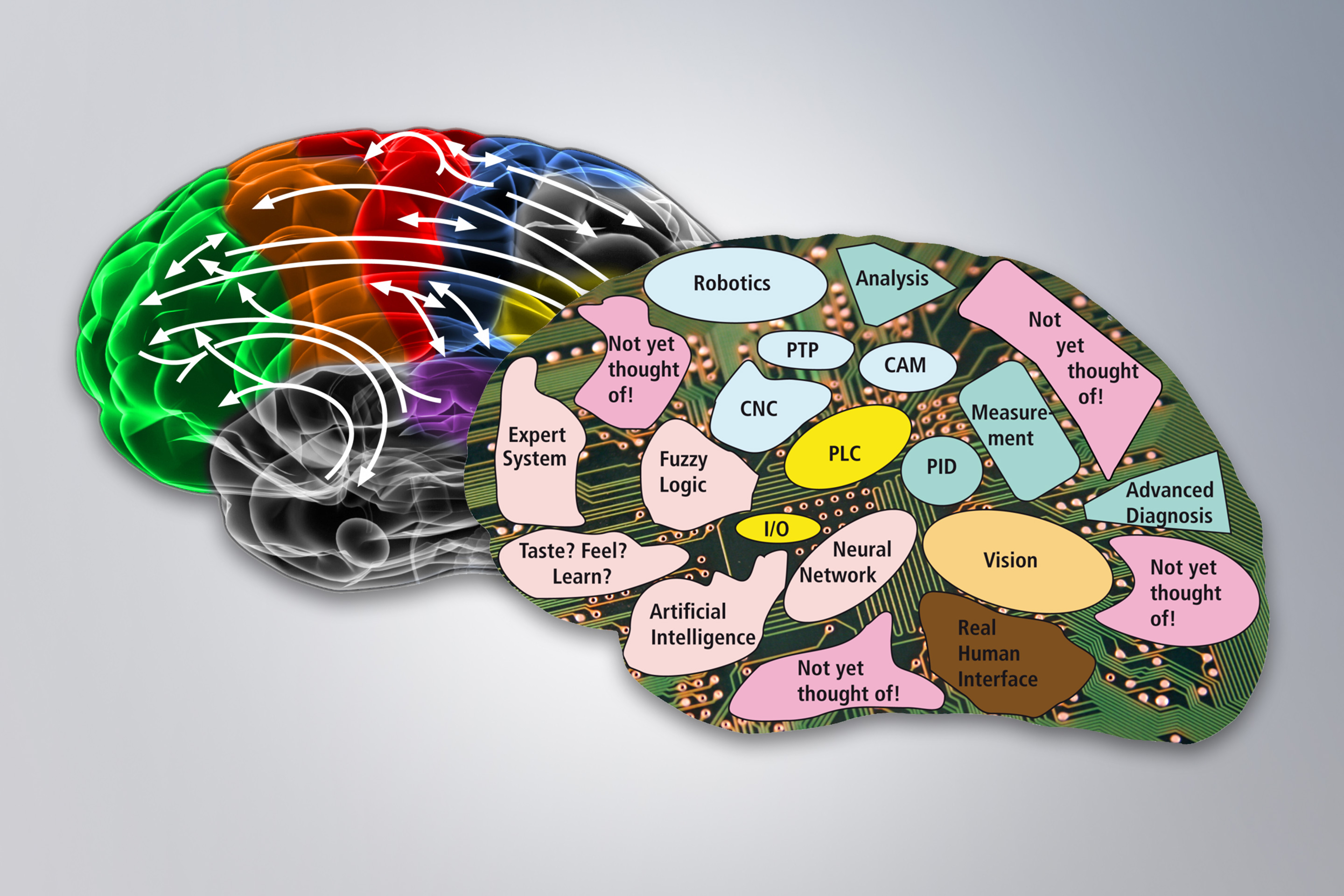 Scientific Automation offers enough further potential for future developments
Since machine concepts will undoubtedly change in coming years, Scientific Automation is reaching out even further to the future. Developing trends are moving towards increasingly complex PLC programs and ever shorter cycle times. The number of axes to be controlled synchronously will increase further, and the type of coupling between the axes will become more complex. Moreover, the number of electronic cam plates and electronic gearboxes will increase. In the future, many axes will be operated based on interpolation. However, in a few years` time, an advanced CPU will easily be able to cope with this. Integrated vision and robotics systems are implemented in software. With sufficient CPU power, advanced and familiar control algorithms – such as neural networks – may become suitable for industrial applications. However, more complex machines require more diagnostics and maintenance. More advanced systems with sophisticated diagnostics will make life easier for the end user. New input and output options such as voice input will simplify machine operation.
Another developing area is artificial intelligence. Until now, no intelligence to equal human intelligence has been replicated. It might certainly be possible to come closer to achieving this dream in the future with several cores and extreme computing power. In future computer generations, gestures, voice and image recognition procedures will be able to access terabytes of local data and at least provide support as highly sophisticated systems. In industry, this can be used for improving process operation, more human interaction, faster troubleshooting and ensuring product quality. Each system component or machine module could be allocated to a core, so that parallel processing with high clock frequencies might become possible.