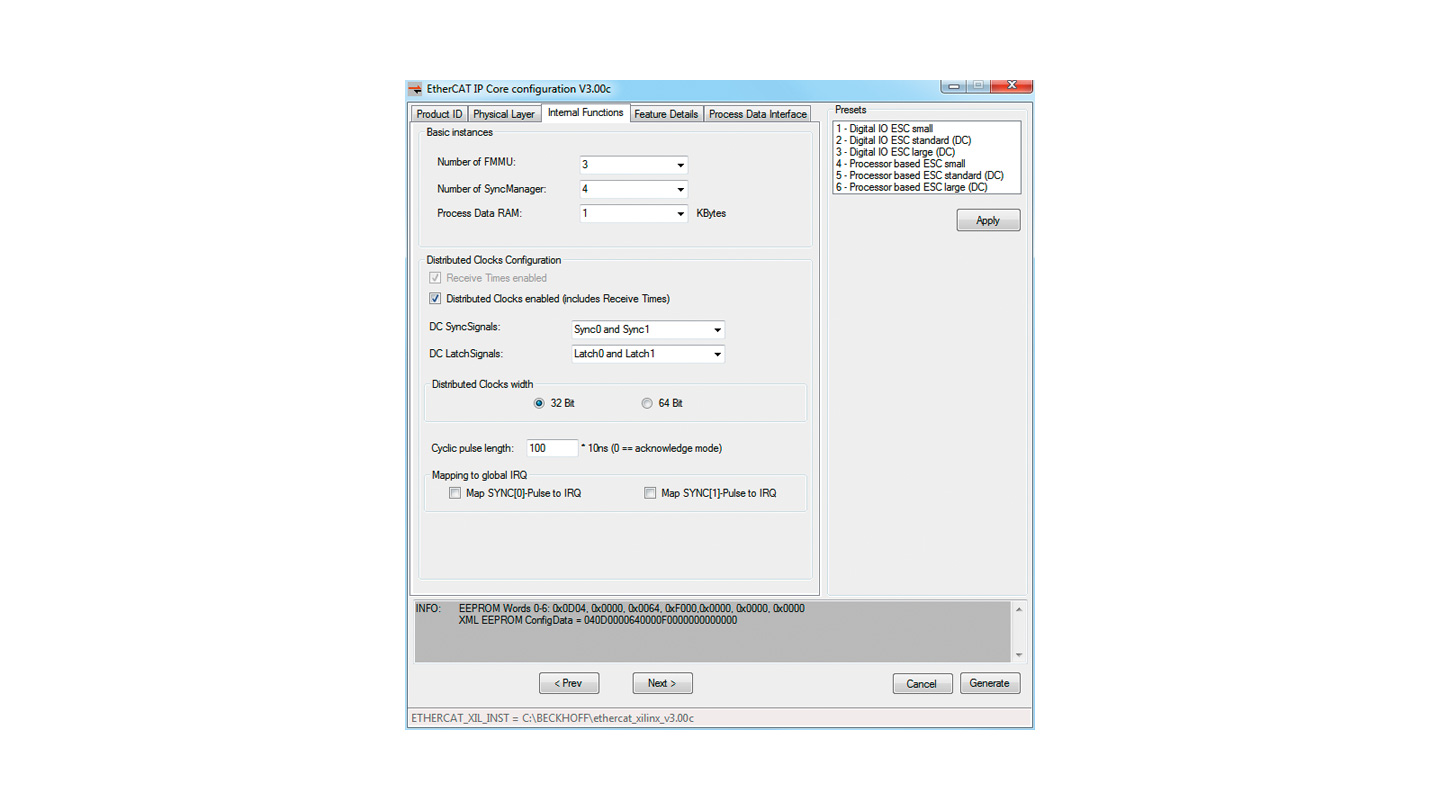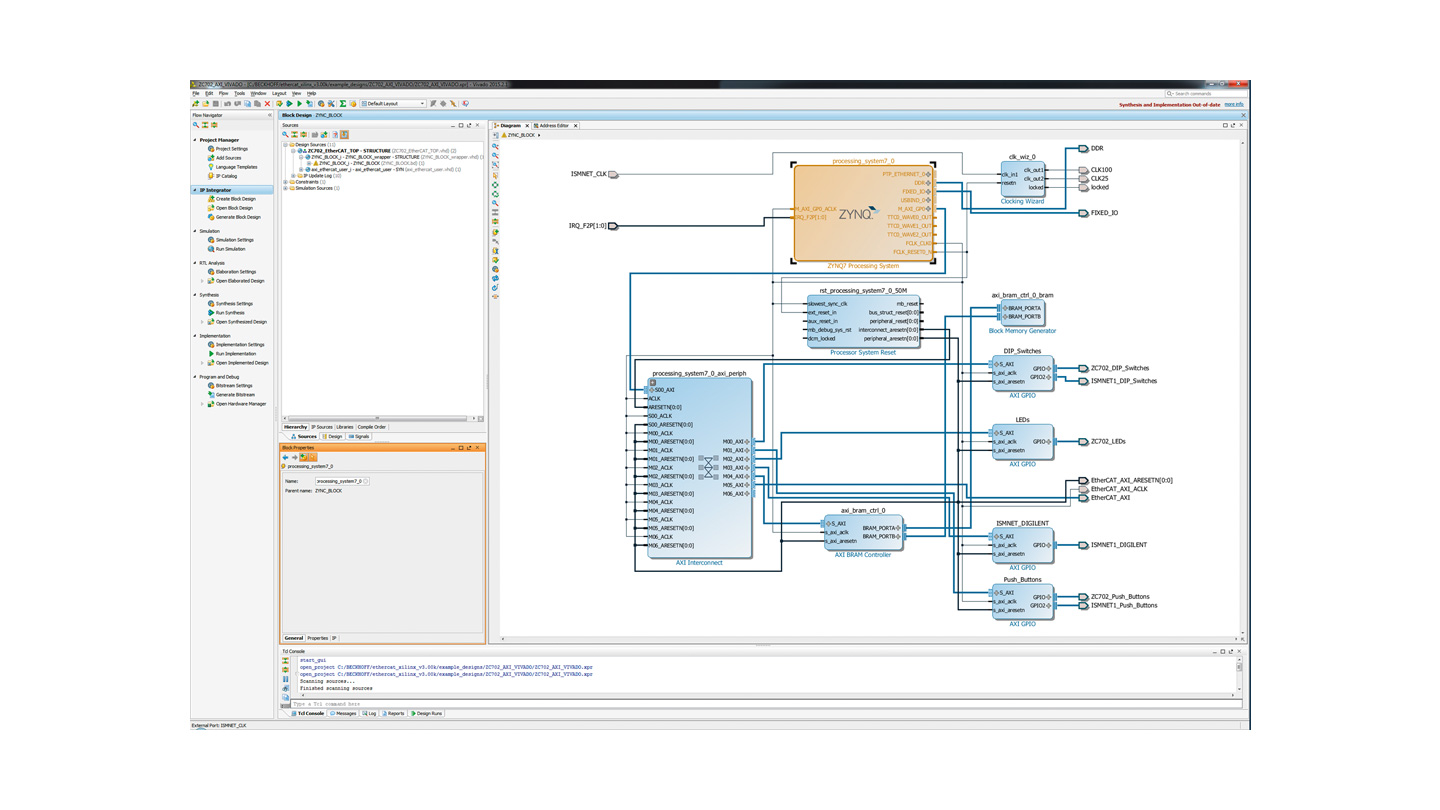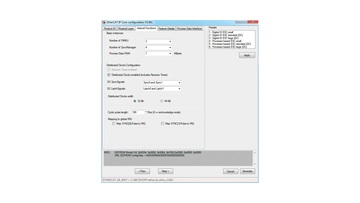 ET1815, ET1816 | EtherCAT IP core for Xilinx® FPGAs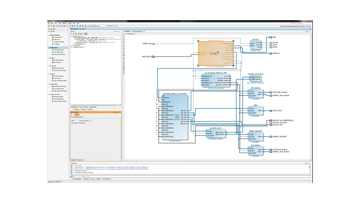 ET1815, ET1816 | EtherCAT IP core for Xilinx® FPGAs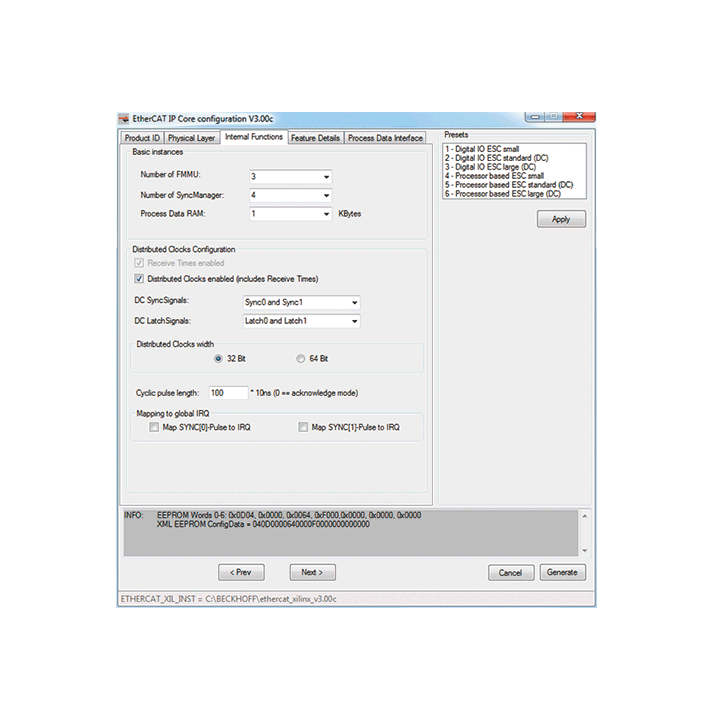 The EtherCAT IP core enables the EtherCAT communication function and application-specific functions to be implemented on an FPGA (Field Programmable Gate Array – i.e. a device containing programmable logical components). The EtherCAT functionality is freely configurable. The IP core can be combined with own FPGA designs, and it can be integrated in System-on-Chips (SoCs) with soft core processors or hard processing systems via the AMBA® AXI™ interfaces. The physical interfaces and internal functions, such as the number of FMMUs and SYNC managers, the size of the DPRAM, etc., are adjustable. The process data interface (PDI) and the distributed clocks are also configurable. The functions are compatible with the EtherCAT specification and the ET1100 EtherCAT ASIC.
The ET1816 quantity-based license offers manufacturers of small lots and development service providers the possibility of entering the world of EtherCAT development with low initial investment. For the development of an EtherCAT device, the ET1816 one-time kick-off charge is required, plus ET1816-1000 royalty for 1000 devices. The royalties for 1000 devices must be paid in advance each time.
Development service providers only require ET1816 one-time kick-off charge; the ET1811-0030 system integrator OEM license is required for each customer implementation. The end customer requires the royalty license (ET1816-1000).
Product information
| Configurable features | ET1815, ET1816 |
| --- | --- |
| PHY interface | 1…3 ports MII, 1…3 ports RGMII or 1…2 ports RMII |
| FMMUs | 0…8 |
| SYNC manager | 0…8 |
| DPRAM | 0…60 KB |
| Distributed clocks | 0…2 SYNC outputs, 0…2 latch inputs (32/64 bit) |
| Process data interfaces | 32 bit digital I/O, SPI, 8/16 bit asynchronous µC interface, AMBA AXI4/AXI4 LITE interface, 64 bit general purpose I/O |
Ordering information
ET1815
Single-user license without quantity limitation (node-locked) for using the freely configurable EtherCAT IP core on one workstation. The license includes one year of maintenance and updates. Target hardware: selected Xilinx

®

FPGAs.
ET1815-0010
Extension of the node-locked license (ET1815) for one additional workstation
ET1815-0020
One-year maintenance extension for node-locked license (ET1815)
ET1815-0021
One-year maintenance extension for the additional workstation (ET1815-0010)
ET1816
One-time kick-off charge for the node-locked quantity-based license for using the freely configurable EtherCAT IP cores on one workstation (no workplace extension possible). Target hardware: selected Xilinx

®

FPGAs.
ET1816-1000
Royalty for 1000 devices, ET1816 required
ET1816-0020
One-year maintenance extension, ET1816 required
ET1816-0030
System integrator OEM license, ET1816 required