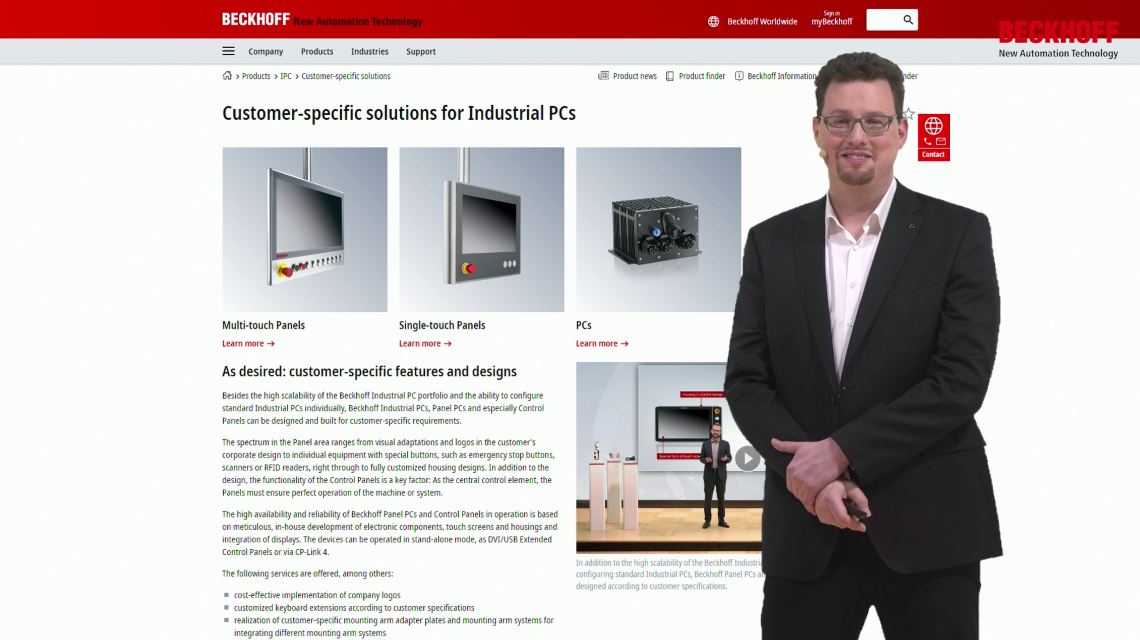 As a specialist for PC-based control technology, Beckhoff has been offering a wide range of high-quality Control Panels for more than 20 years. The devices are also available as customer-specific solutions. The spectrum ranges from visual adaptations and logos in the customer's corporate design to individual equipment with special buttons right through to fully customized housing designs.
Thanks to the extensive range of components available in the Beckhoff Industrial PC portfolio, such as processors, memory, interfaces and housing formats, each customer already has the possibility to individually configure the ideal Beckhoff Industrial PC from lot size 1 today. As a result, customers can order an Industrial PC platform that is perfectly matched to their respective application.
Despite this large product variety, highly unique application considerations still arise that cannot be covered by the extensive standard product portfolio.
ADL Embedded Solutions GmbH, which has been integrating Beckhoff industrial motherboards for over 11 years, became part of the Beckhoff Group in 2019. As a result, Beckhoff customers benefit from the newly created Beckhoff IPC Custom Design Department and their expertise as "Deep Embedded Specialists".
With large-volume requests, Beckhoff provides support even during the layout and design of a customer-specific Industrial PC. In addition to special requests and ideas with regard to housing form and dimensions, Beckhoff also integrates corporate design specifications and requirements from customers. The customization is rounded off by individual cooling solutions or additional peripheral boards extending up to special approvals. Customer requests for scalability, reliability, operational/long-term availability and a painless migration path are always taken into account.
Thanks to the well-conceived motherboard family and its unified extension interface, the use of modular extension boards from the Beckhoff Industrial PC portfolio is possible in almost every new customer-specific Industrial PC design.