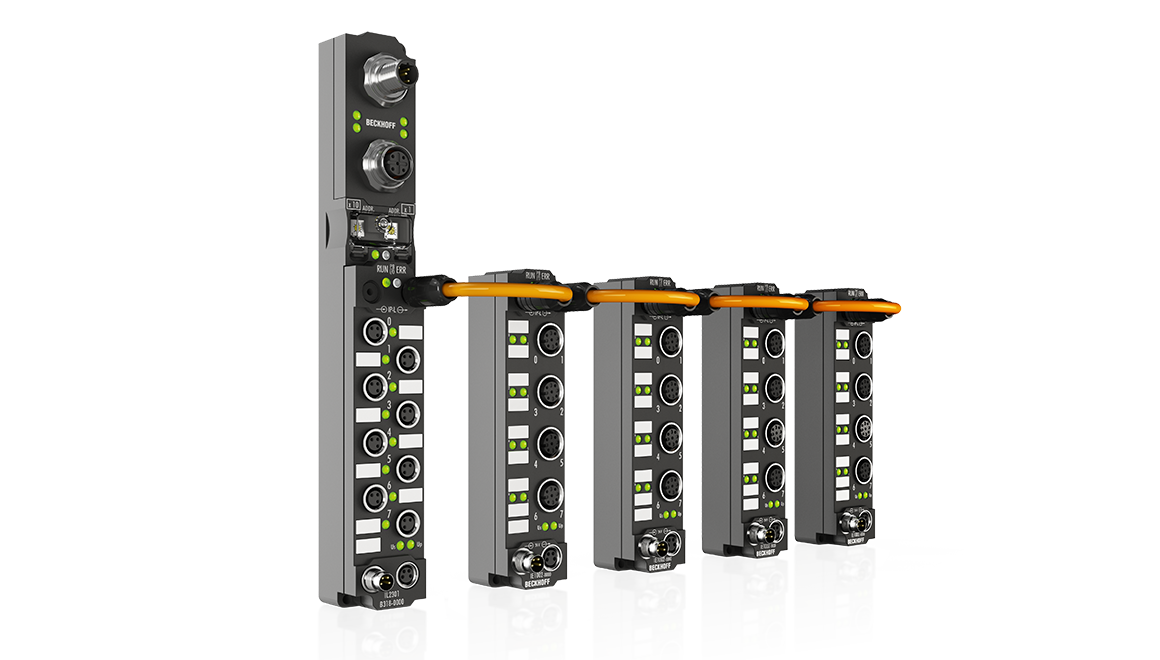 Extension Box modules
The Extension Box modules cover the entire range of I/O signals: digital inputs with different filters, digital outputs with 0.5 A or 2 A output current, analog inputs and outputs with 16-bit resolution, thermocouples and RTD inputs, serial interfaces and encoder inputs.
As with the modules of the Compact Box, the digital inputs/outputs can be connected either via M8 or M12 screw connectors. Analog signal types are provided with the M12 version. The M8 connectors offer the channel-wise connection of sensors or actuators, while in the M12 version two signals are arranged on each M12 connector.
The Extension Box modules are connected to the process level via the Fieldbus Coupler Box. Up to 120 extension modules can be connected via the IP-Link communication link at a distance of 15 m from box to box.