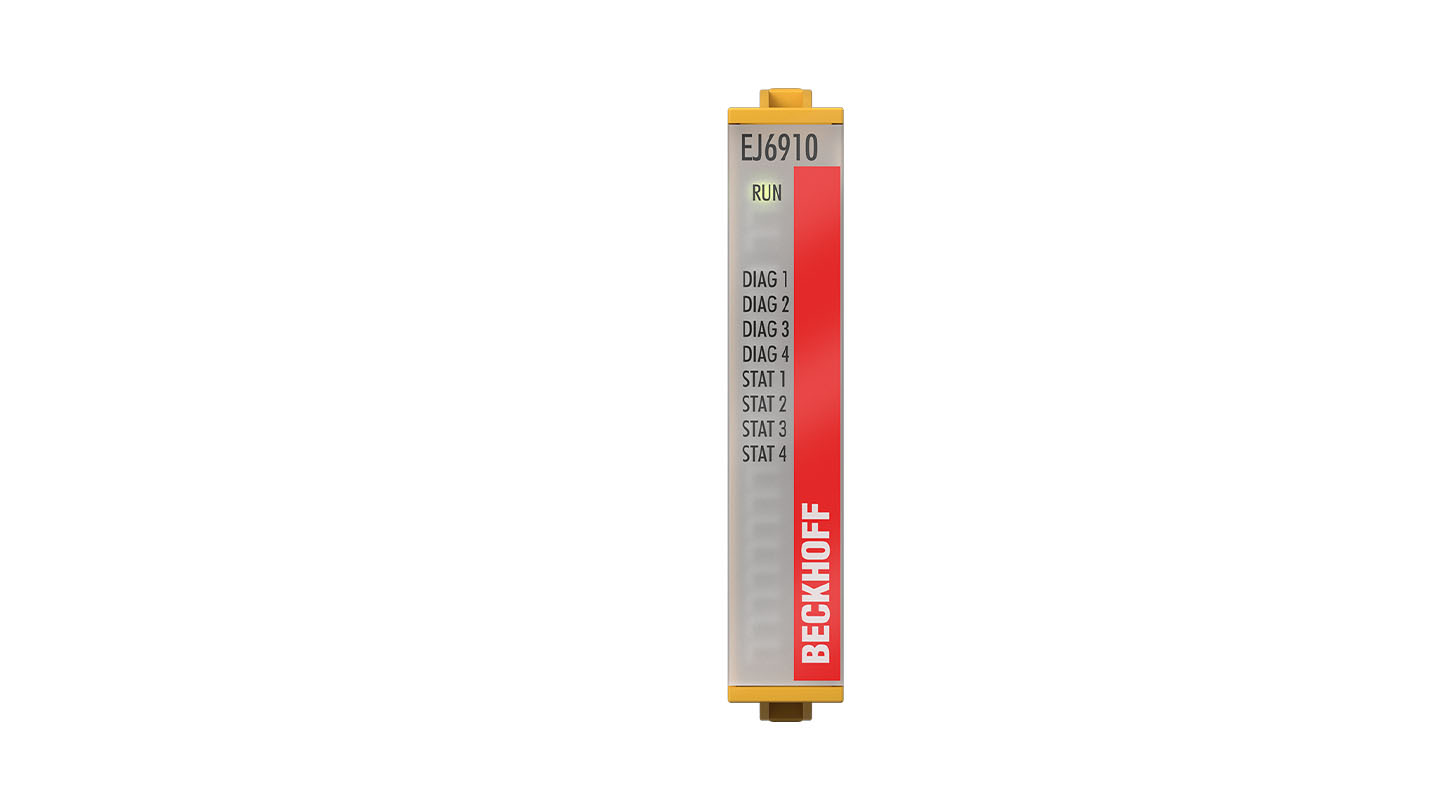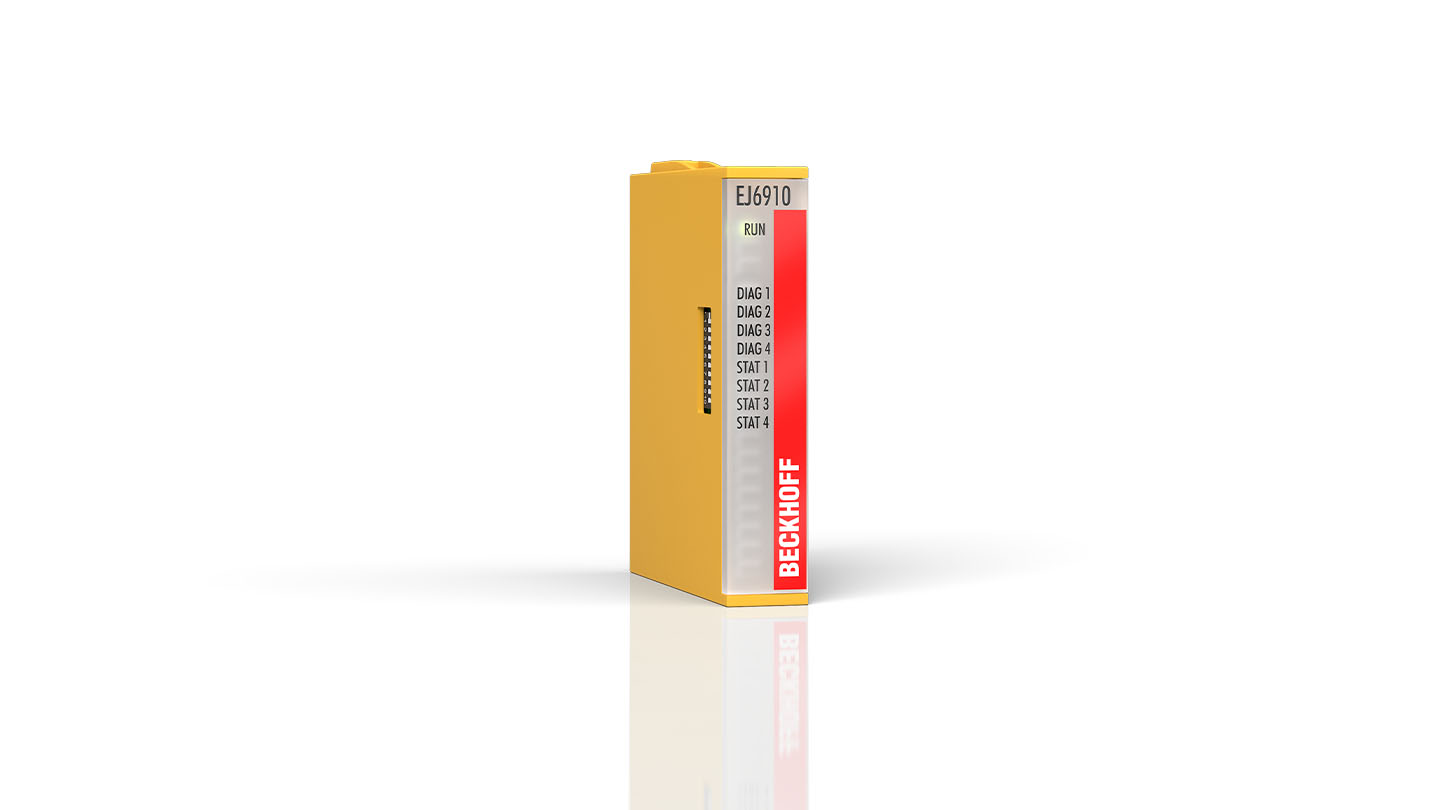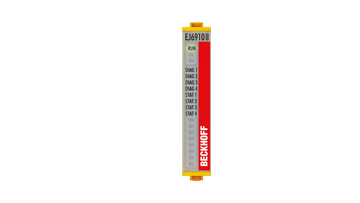 EJ6910 | EtherCAT plug-in module, communication interface, TwinSAFE, TwinSAFE Logic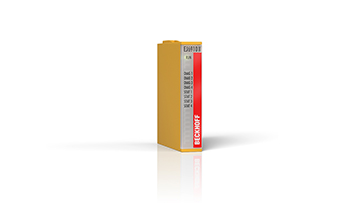 EJ6910 | EtherCAT plug-in module, communication interface, TwinSAFE, TwinSAFE Logic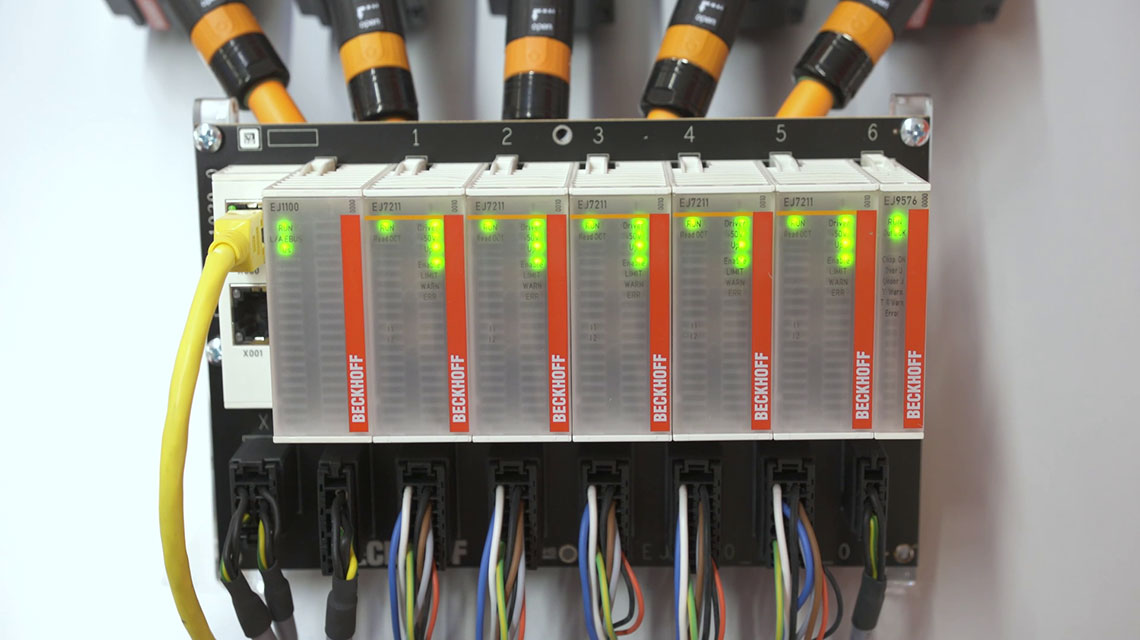 EtherCAT plug-in modules of the EJ series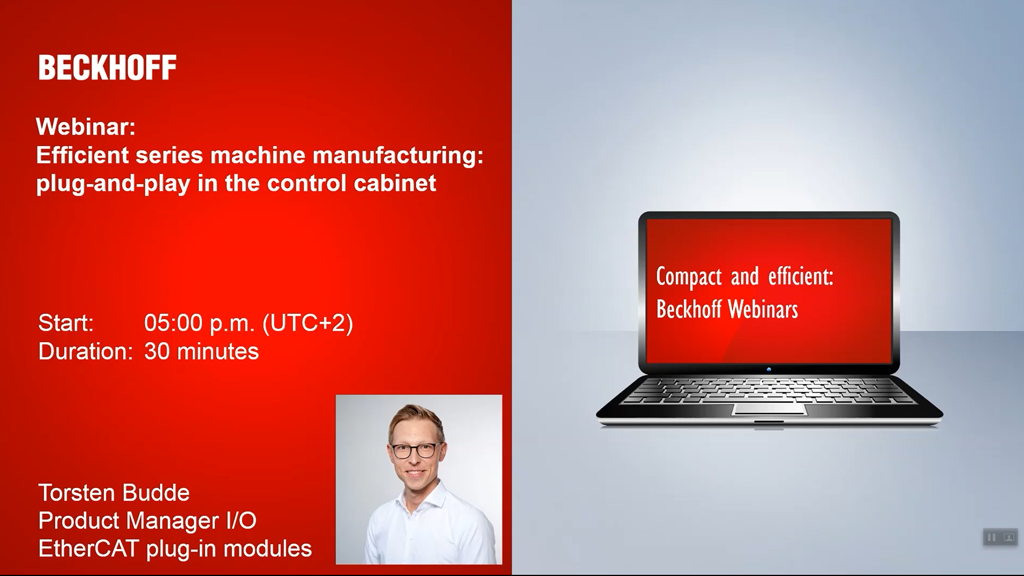 Efficient series machine manufacturing: plug-and-play in the control cabinet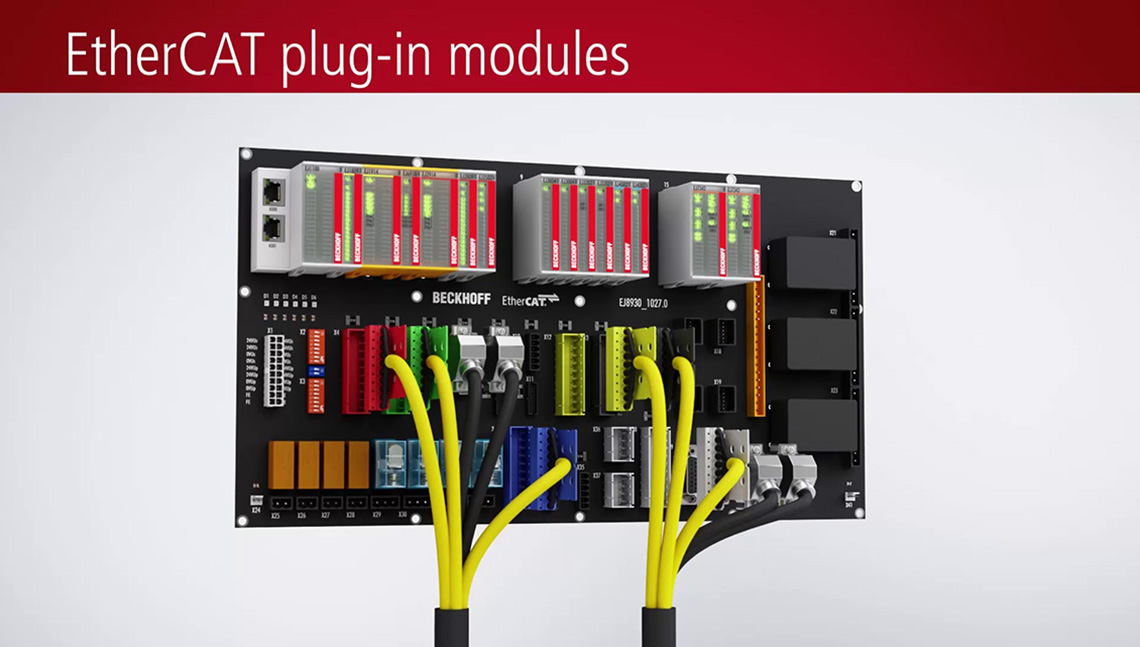 EtherCAT plug-in modules: Bus Terminals for circuit boards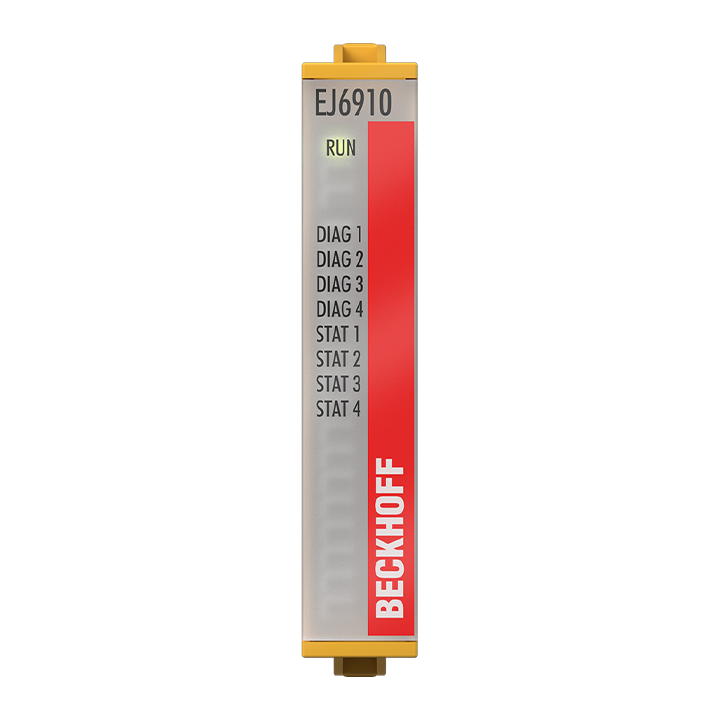 With the EJ6910, the functionality of the EL6910 as the new generation of dedicated safety controllers is also available as an EtherCAT plug-in module. The EJ6910 offers a variety of certified function blocks to enable the safe processing of Boolean values and analog values and thus to realize even more complex safety applications.
In addition to the extension of the processable data types, the so-called customizing function has been established in order to be able to appropriately map current requirements for non-safety-oriented applications with regard to modularization and dynamization in the field of safety technology. Customizing allows modules of the safety application to be configured so that they are capable of being permanently or temporarily disabled. The disablement or re-enablement can subsequently take place directly at runtime.
The EJ6910 TwinSAFE Logic can establish 212 connections to other devices. TwinSAFE SC technology is also supported. This technology allows analog signals from the actual standard EtherCAT I/Os (with the identifier -009x) to be safely transmitted to a TwinSAFE Logic-capable component and used there to check the plausibility of this analog signal and to use it in terms of safety using another diversified analog signal (usually up to PL d).
Another highlight of the introduction of the new controller generation is the incremental download. In contrast to its predecessor, the safety project now consists of four components (logic, parameters, mapping, info data), each of which has its own checksum. Thus, in the event of a change to the safety project, an effect analysis can be performed on the basis of these sub-checksums. This simplifies the validation and verification of the safety project. This division is also reflected in the extended user management, so that rights can now be granted on the basis of different components (e.g., a user who can only change the information data of a safety project).
Finely, the new generation of safety controllers now has a diagnostic history directly on the component. All errors that have occurred can be read directly from the component and evaluated. The EJ6910 is programmed using the TwinCAT 3 Safety Editor.
Special features:
analog value processing
incremental download
diagnostic history directly on the component
up to 212 safe connections
up to 128 TwinSAFE groups
up to 512 function blocks
up to 40 users
TwinSAFE SC support
Product information
| Technical data | EJ6910 |
| --- | --- |
| Connection technology | distribution board |
| Specification | link unit between safe input and output signals |
| Protocol | TwinSAFE/Safety over EtherCAT |
| Cycle time | approx. 1 ms/according to project size |
| Fault response time | ≤ watchdog time (parameterizable) |
| Current consumption E-bus | typ. 222 mA |
| Safety standard | EN ISO 13849-1:2015 (Cat. 4, PL e) and EN 61508:2010 (SIL 3) |
| Weight | approx. 30 g |
| Protection rating | IP20 |
Housing data
EJ-12-16pin
Design form
EtherCAT I/O plug-in module
Material
polycarbonate
Installation
on signal distribution board
Mechanical coding
EJ plug-in module: signal-specific coding pins on the housing,
signal distribution board: holes in the printed circuit board
Locking
latching lug in circuit board cut-out
Connection method
field wiring: application-specific wiring level on the signal distribution board,
EJ plug-in module: 2 x 20-pin socket strip
Dimensions (W x H x D)
12 mm x 66 mm x 55 mm