With its headquarters in the Hungarian city of Dunakeszi, Rigging in Motion Ltd specializes in the automation of stage technology. The company's trusses and rigging platforms are used worldwide in film productions and event stunts – all automated with PC-based control.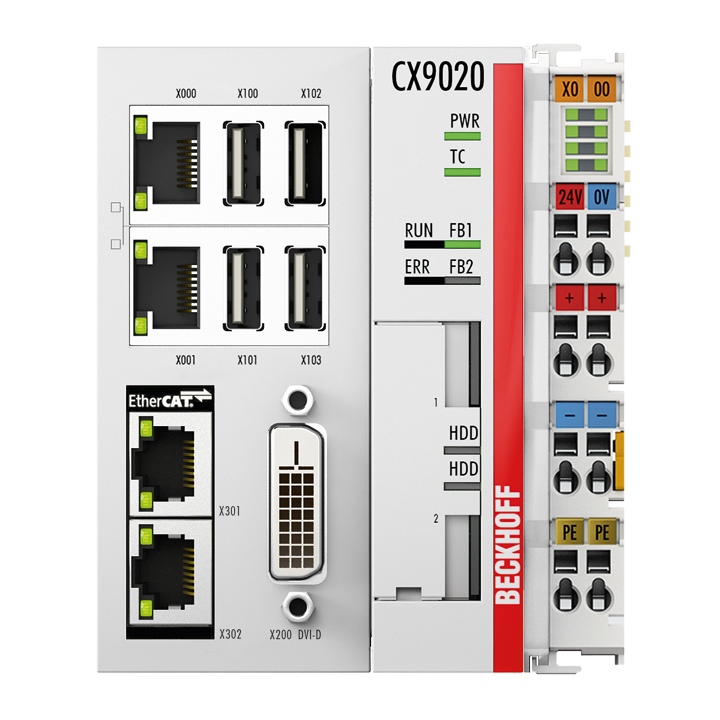 CX9020 | Basic CPU module
The CX9020 is a compact, DIN rail-mountable Ethernet control system with 1 GHz ARM Cortex™-A8 CPU. The connection for the Beckhoff I/O systems is directly integrated into the CPU module. The unit offers automatic bus system identification (E-bus or K-bus) and independently switches in the corresponding mode. The CX9020 comprises the CPU with two microSD card slots, the internal RAM and 128 kB NOVRAM as non-volatile memory. The basic configuration also includes two switched Ethernet RJ45 interfaces, four USB 2.0 interfaces and a DVI-D interface. The RJ45 interfaces are connected to an internal switch and offer a simple option for creating a line topology without the need for additional Ethernet switches. The operating system is Windows Embedded Compact 7. TwinCAT automation software transforms a CX9020 system into a powerful PLC and motion control system that can be operated with or without visualization. Optionally, the unit can be ordered with a fieldbus, serial or audio interface.
Entertainment industry
Ultimate guest experience: PC-based control for the entertainment industry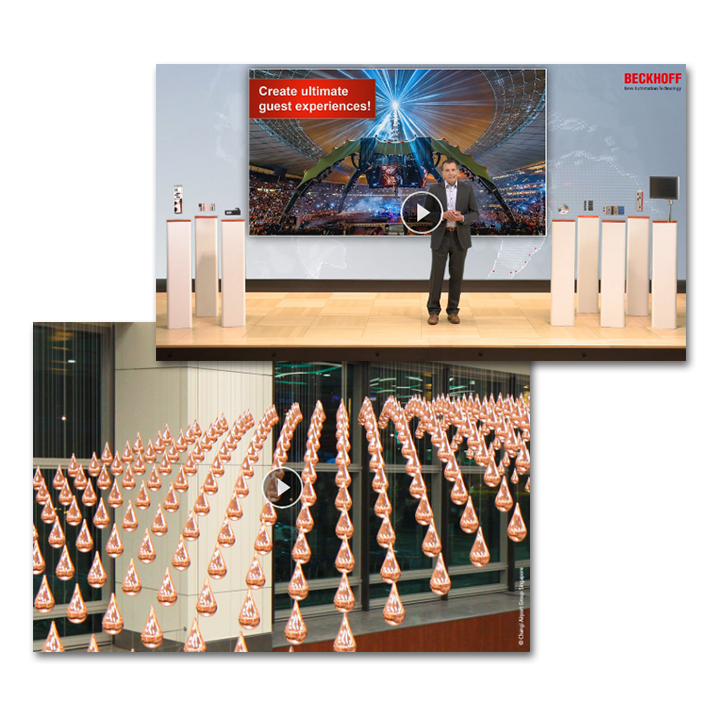 Multimedia collection
Application and trade show videos for the entertainment industry