NCT enables contactless power and data transmission to the XTS mover. Products can be picked up dynamically from an unsorted and irregular product inflow and then stored in an orderly fashion. A wide variety of movers turns XTS into a flexible multi-robot system that increases sorting performance while reducing the required installation space to a minimum.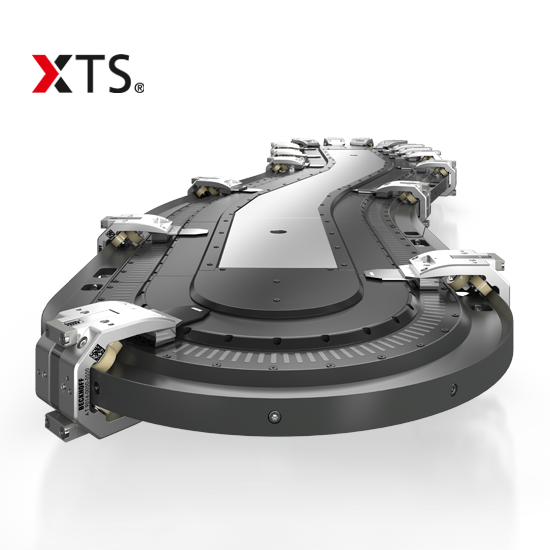 XTS | Linear product transport
As an intelligent transport system, the eXtended Transport System enables flexible motion profiles and new types of machine concept.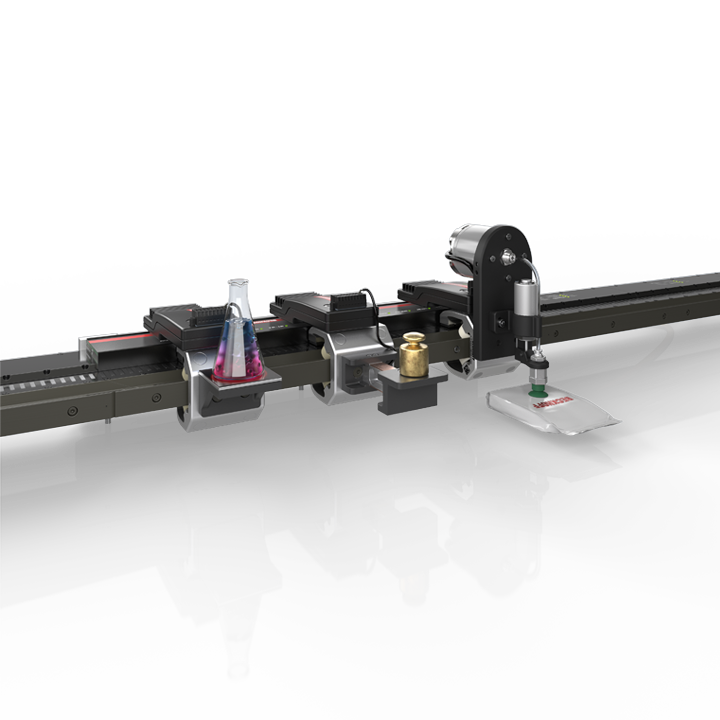 XTS with NCT
XTS movers become process platforms with NCT