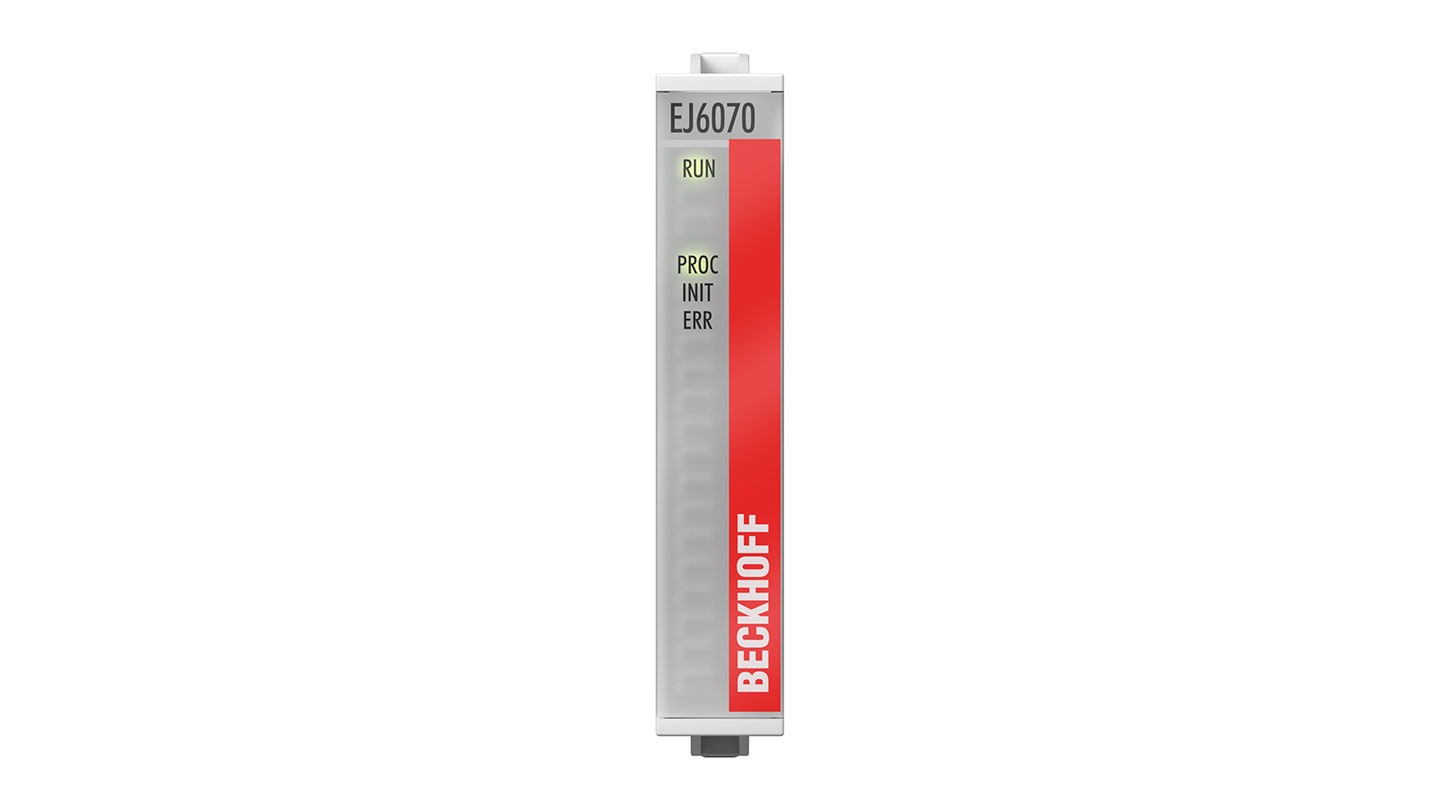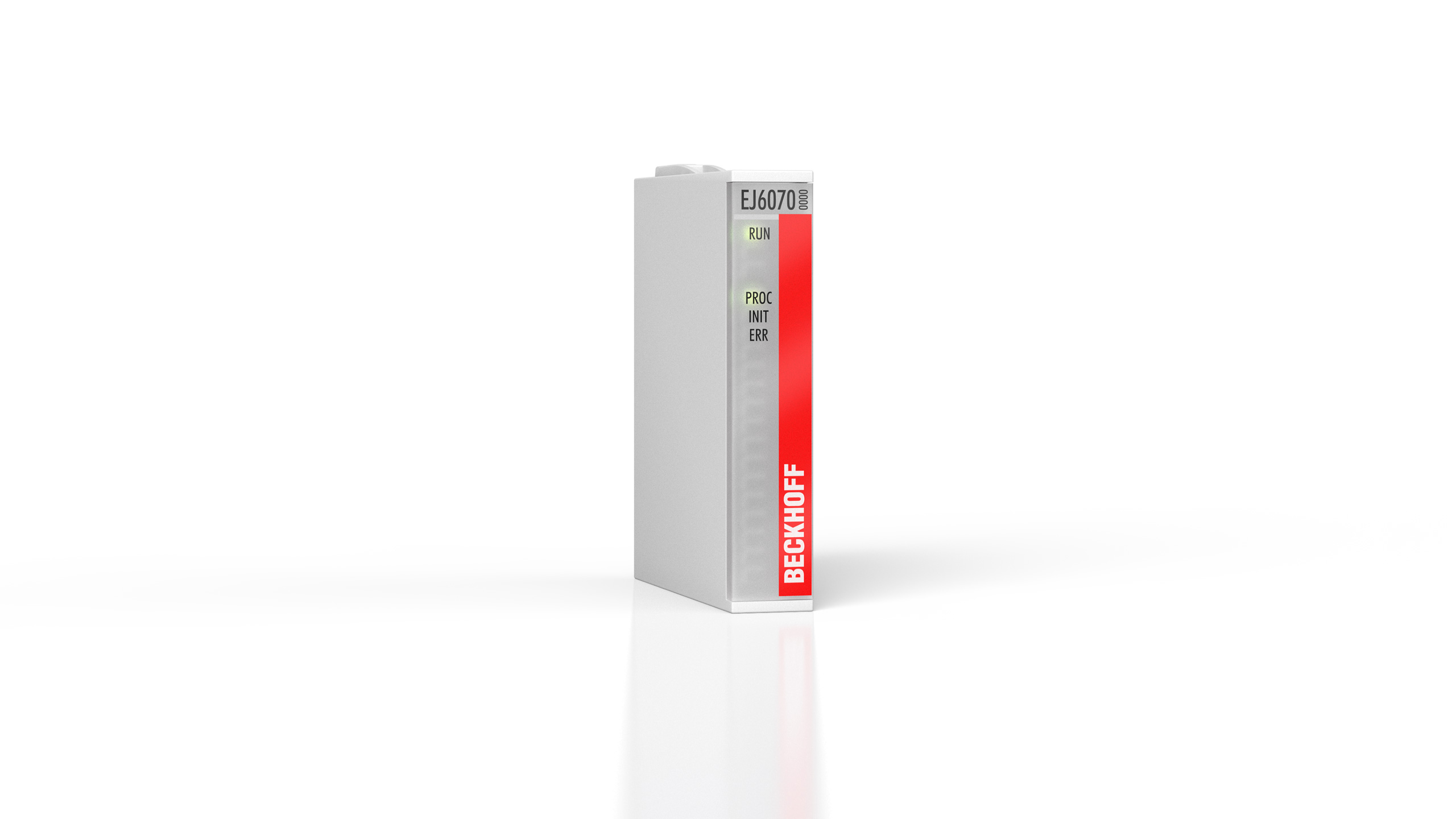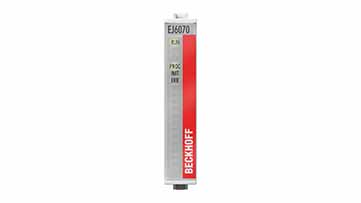 EJ6070 | EtherCAT plug-in module, license key for TwinCAT 3.1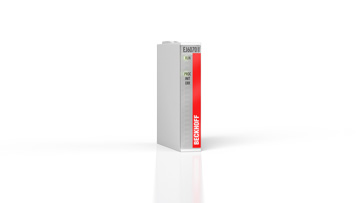 EJ6070 | EtherCAT plug-in module, license key for TwinCAT 3.1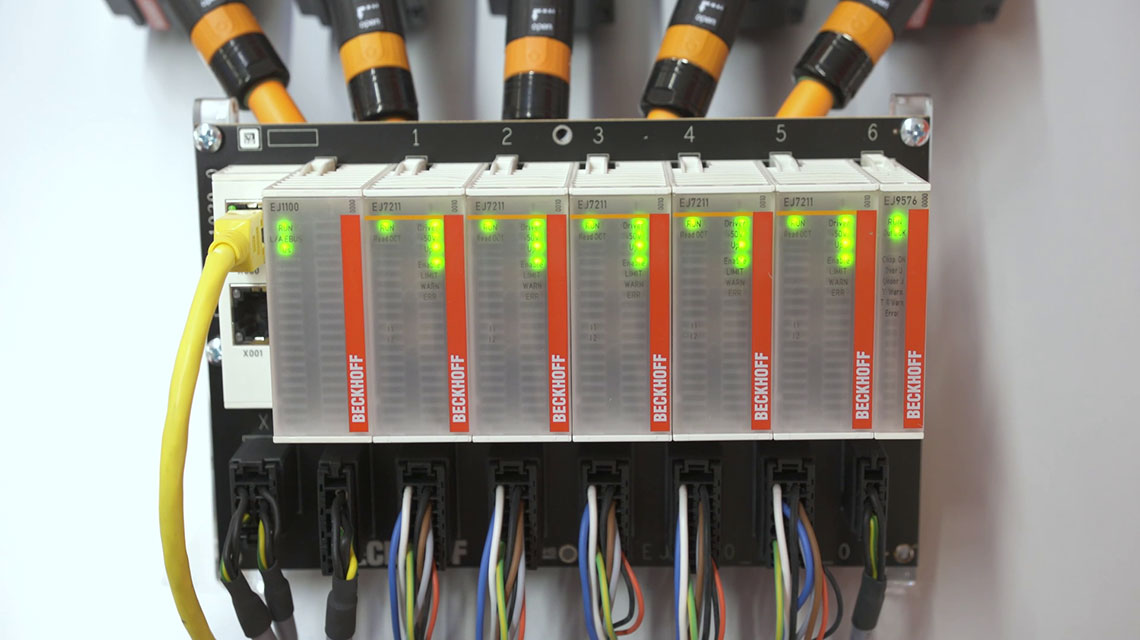 EtherCAT plug-in modules of the EJ series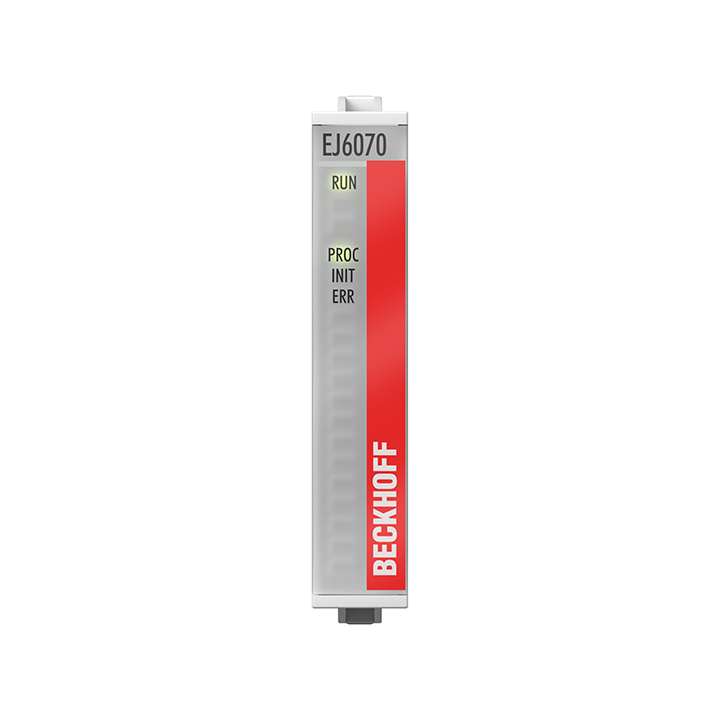 TwinCAT 3.1 offers an option to manage TwinCAT software licenses via the EtherCAT plug-in module EJ6070. The EJ6070 embodies the hardware license key in the modular EtherCAT I/O system. Data transfer takes place via EtherCAT.
The module is equipped with a local data memory for saving TwinCAT 3.1 license files. It is accessed via TwinCAT 3.1. The functionally equivalent C9900-L100 license key USB stick also features this data memory.
Both the EtherCAT plug-in module and the USB stick are available with factory pre-installed licenses: EL6070-0033, C9900-L100-0033.
Note that the EJ6070 and EJ6070-0033 are two different devices in terms of EtherCAT and are therefore not interchangeable in the EtherCAT I/O configuration.
Product information
| Technical data | EJ6070 |
| --- | --- |
| Technology | EtherCAT license key module |
| Memory | 1 Mbyte |
| Current consumption E-bus | typ. 130 mA |
| Distributed clocks | – |
| Special features | transmission of license information via EtherCAT |
| Electrical isolation | 500 V (E-bus/field potential) |
| Weight | approx. 30 g |
| Operating/storage temperature | 0…+55 °C/-25…+85 °C |
| Relative humidity | 95 %, no condensation |
| EMC immunity/emission | conforms to EN 61000-6-2/EN 61000-6-4 |
| Protect. rating/installation pos. | IP20/see documentation |
| Vibration/shock resistance | conforms to EN 60068-2-6/EN 60068-2-27 |
| Approvals/markings | CE |
Housing data
EJ-12-16pin
Design form
EtherCAT I/O plug-in module
Material
polycarbonate
Installation
on signal distribution board
Mechanical coding
EJ plug-in module: signal-specific coding pins on the housing,
signal distribution board: holes in the printed circuit board
Locking
latching lug in circuit board cut-out
Connection method
field wiring: application-specific wiring level on the signal distribution board,
EJ plug-in module: 2 x 20-pin socket strip
Dimensions (W x H x D)
12 mm x 66 mm x 55 mm
| Ordering information | |
| --- | --- |
| EJ6070 | EtherCAT plug-in module, license key for TwinCAT 3.1 |
| EJ6070-0033 | EtherCAT plug-in module, license key for TwinCAT 3.1, factory-installed licenses |