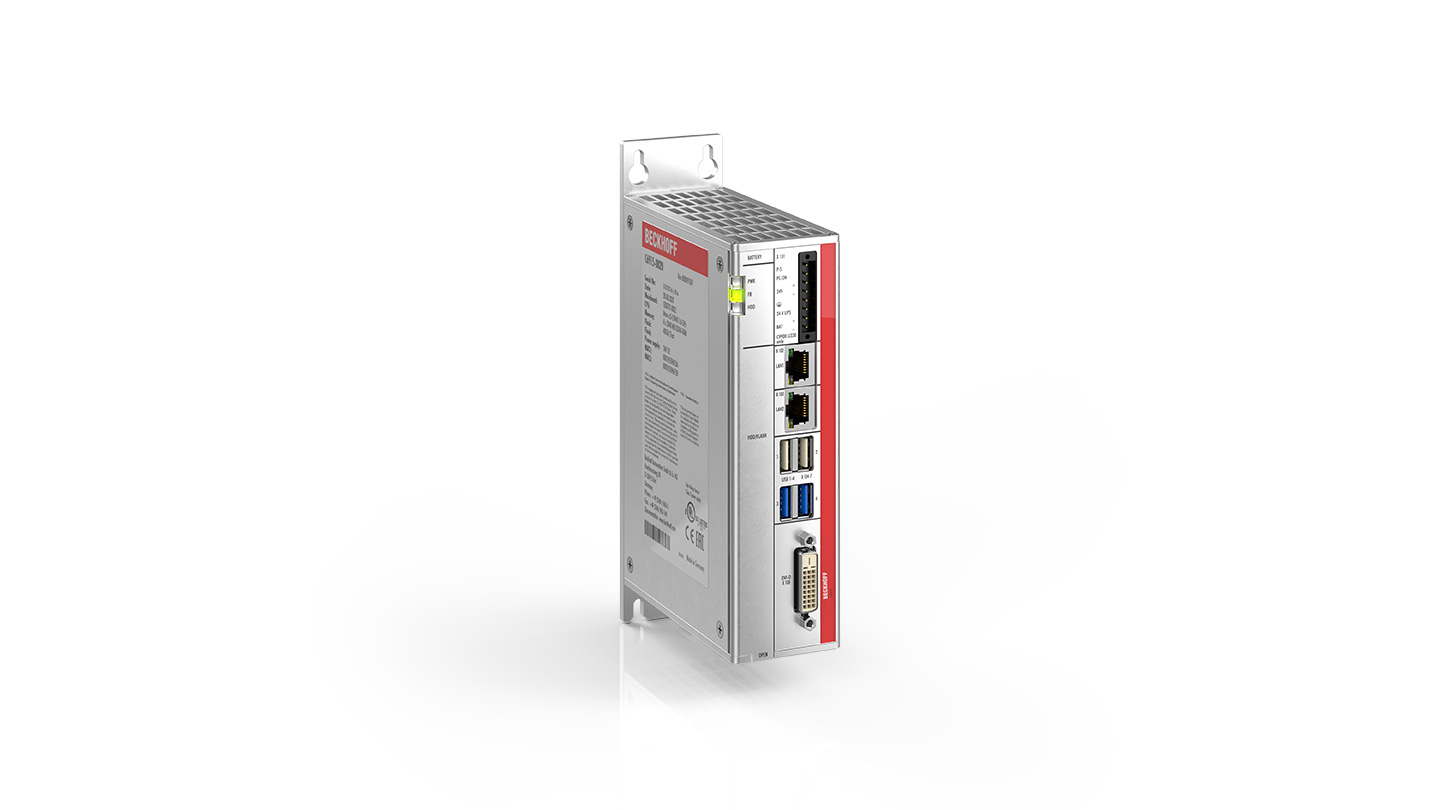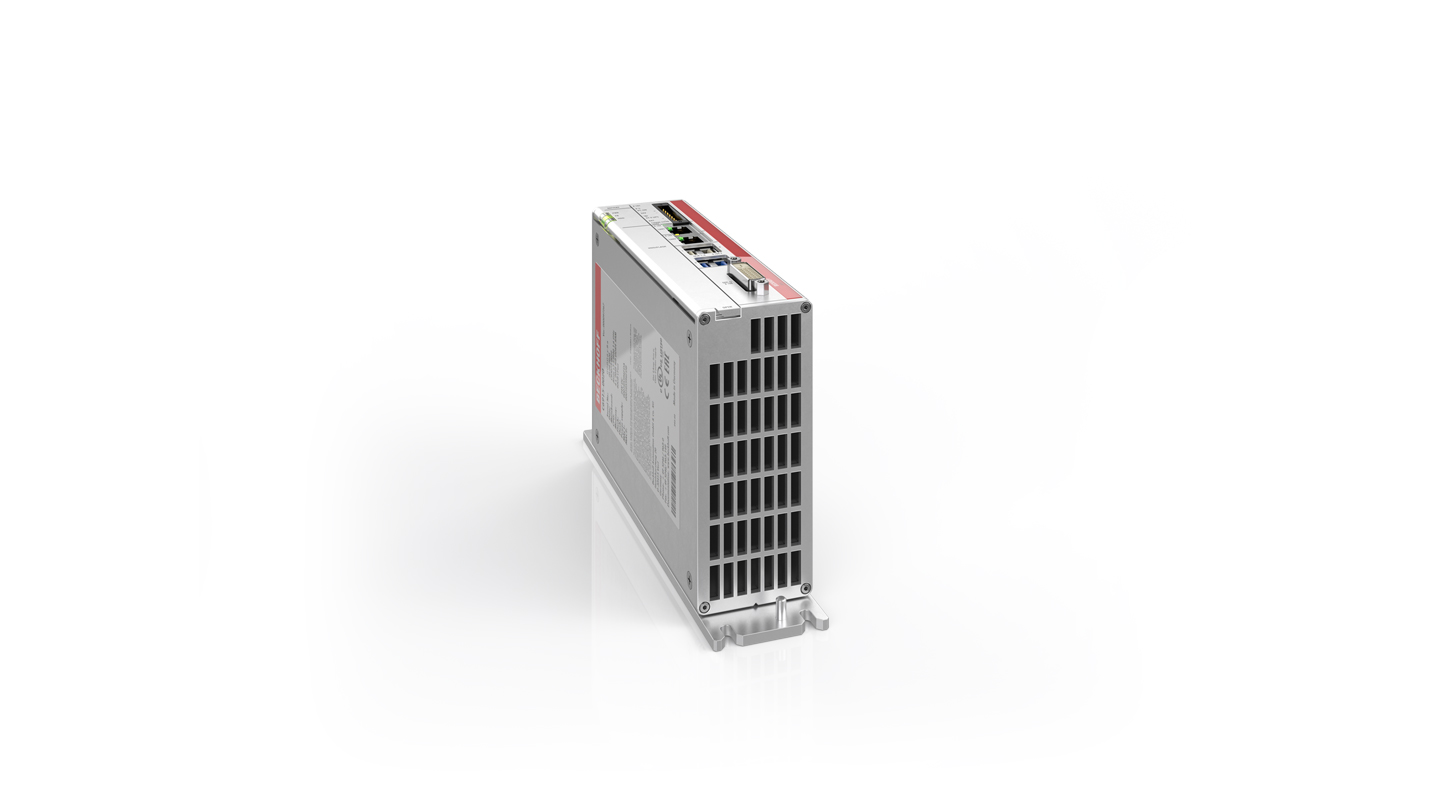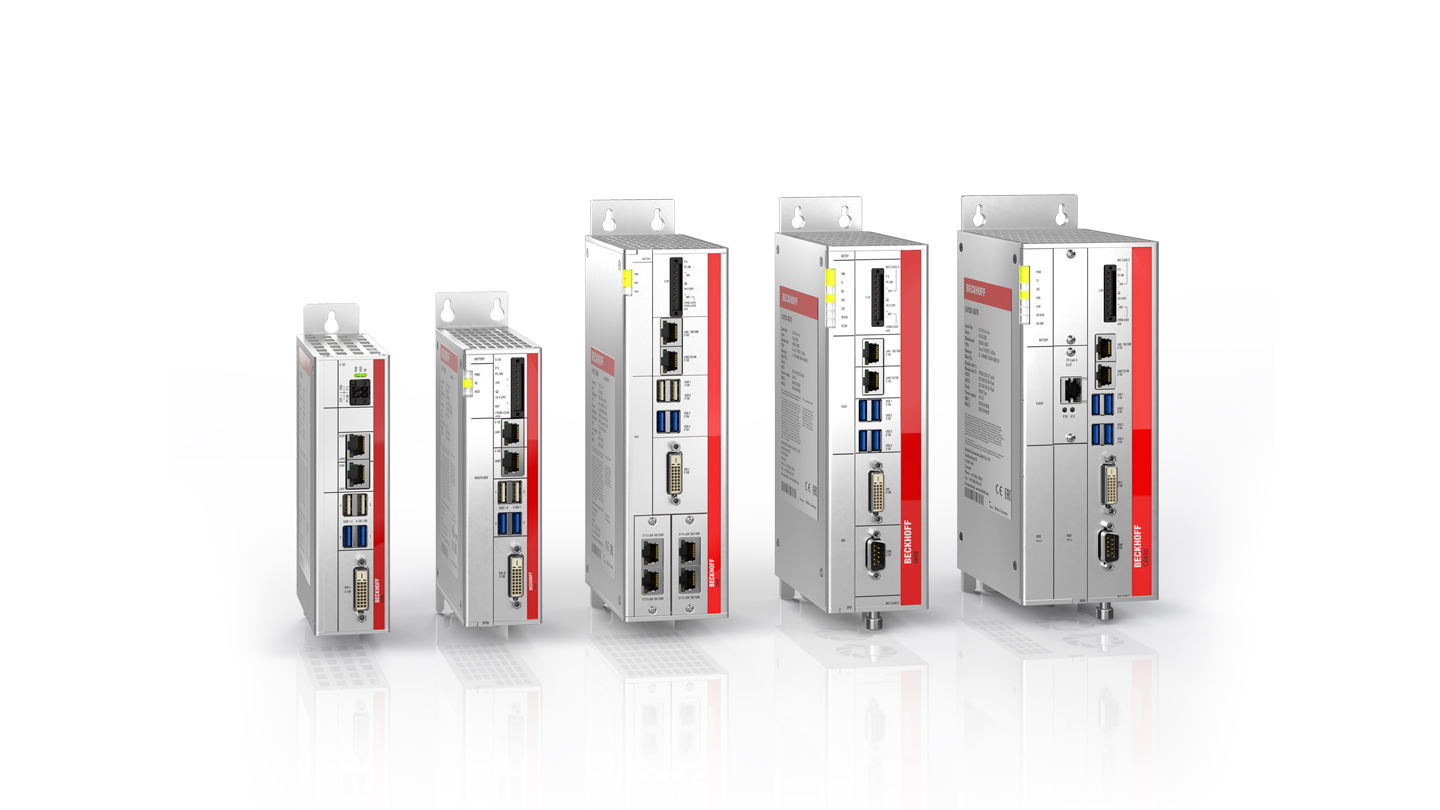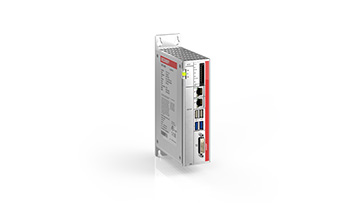 C6915 | Control cabinet Industrial PC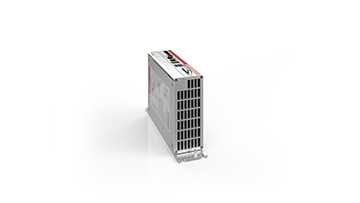 C6915 | Control cabinet Industrial PC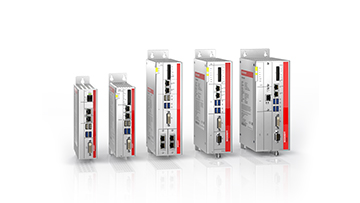 C69xx family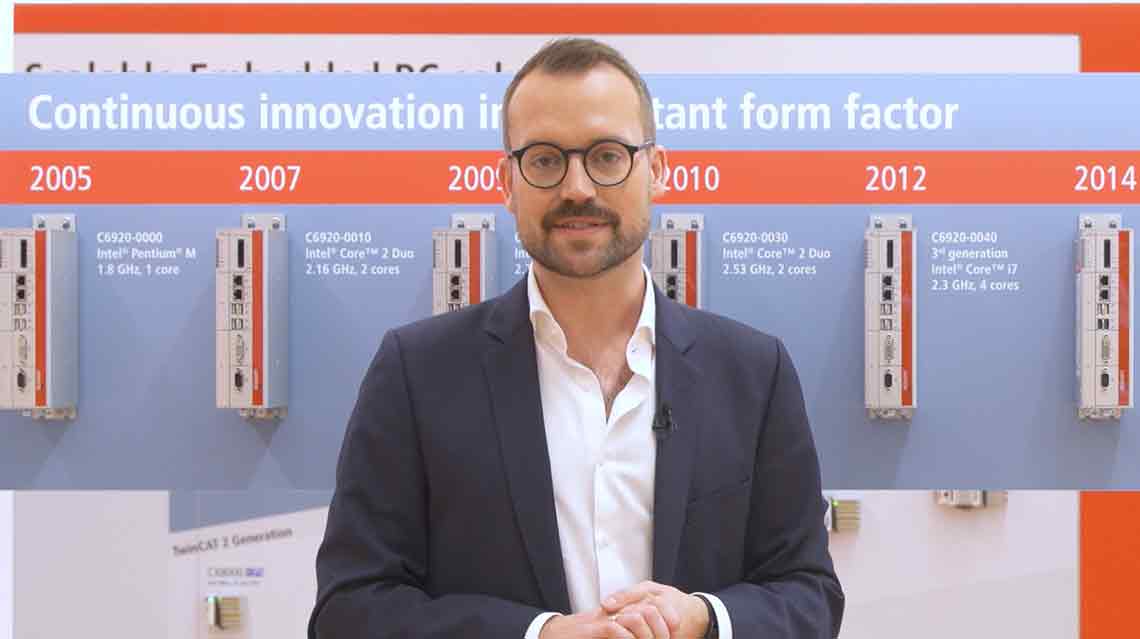 Industrial PC: Long-term availability of all IPC series in the portfolio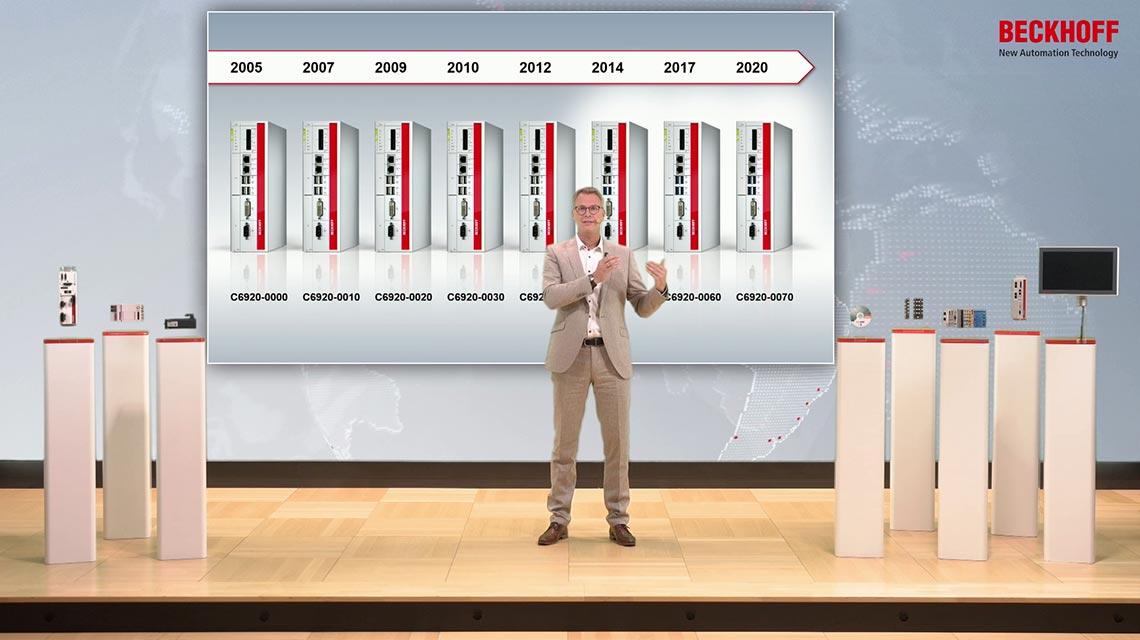 C69xx - The heart of PC-based control technology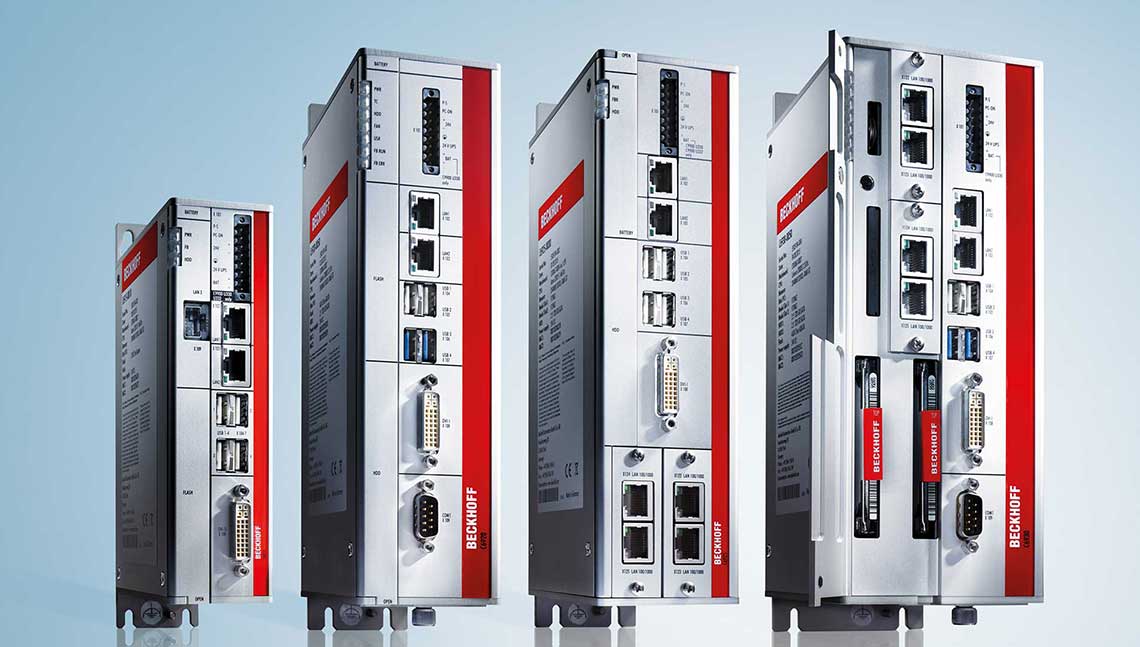 Beckhoff C69xx control cabinet PC series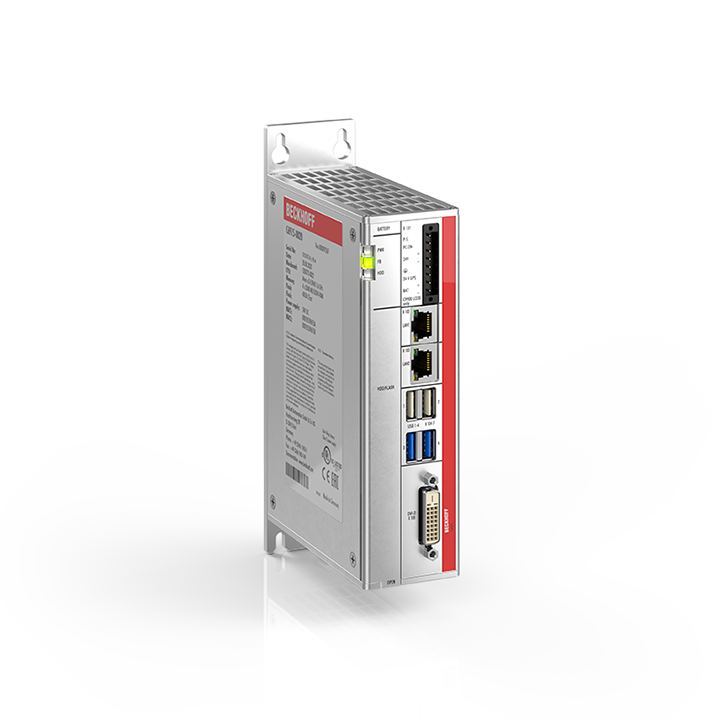 The C69xx Industrial PC series is characterized by its compact design, the robust aluminum housings, and an especially wide choice of components and interfaces.
Equipped with 3½-inch Beckhoff motherboards, C69xx Industrial PCs range from the very small C6905 for applications with medium performance requirements to the C6930, a high-performance platform for highly complex applications in manufacturing systems engineering, using, for example, the TwinCAT automation software.
The fanless, mid-performance C6905, C6915, and C6925 have an Intel Atom® CPU.
C69xx | Industrial PC series for control cabinet installation
Industrial design
The compact aluminum housing of the C69xx Industrial PCs is equipped with a 3½-inch motherboard. All PC connections are on one side of the housing. The PC can optionally be equipped with mounting plates on two sides and fastened with screws in the control cabinet. Installation is possible at the rear panel or on the right-hand side panel.
Highest data availability and data security
The C69xx series PCs are supplied with a 24 V DC power supply unit, optionally with integrated uninterruptible power supply (UPS). A battery pack can be connected externally and installed on a DIN rail close to the PC.
Scalable performance
Cooling fins behind the right-hand side panel enable fanless operation of the PC at temperatures up to 55 °C. The four types of Industrial PCs in the C69xx series differ in their processors and data storage devices.
Cooling of the C6905 and C6915 with Intel Atom® with up to four cores and the C6925 with Intel® Celeron® ULV or Intel Atom® with up to four cores requires no fan. The basic configuration features a flash disk, thus creating PCs without moving parts. A hard disk or a second flash card can be integrated in all of the PCs from this series as an option.
Industrial PCs of this series and a Beckhoff Control Panel with DVI and USB connection make an ideal combination and offer a high-performance control platform for mechanical engineering applications, particularly in conjunction with the TwinCAT automation software under Windows 10 IoT Enterprise, up to the 6th Generation of Intel® Core™ processors also under Windows 7 Professional, Windows 7 Ultimate, Windows Embedded Standard 7, with Intel Atom® also under Windows Embedded Compact 7. Due to its two independent Ethernet interfaces, the C69xx is ideally suited as a compact central processing unit for an EtherCAT control system.
Beckhoff is a pioneer in PC-based automation technology and has been developing and producing its own PC hardware since 1986. The technology know-how that has grown over the past decades is incorporated today into all Beckhoff Industrial PCs. Their principle feature is the use of state-of-the-art components and processors of the highest performance class. Combined with a high in-house production depth, including proprietary motherboard production, long-term component availability, extremely flexible configuration and customer-specific adaptations, Beckhoff presents itself today as one of the world's leading Industrial PC manufacturers.
Variants
Processor
Product status
C6915-0020
Intel Atom

®

, 2 cores (TC3: 40*) or
Intel Atom

®

, 4 cores (TC3: 50*)
regular delivery
C6915-0010
Intel Atom

®

, 1 core (TC2, TC3: 40*),
Intel Atom

®

, 2 cores (TC2, TC3: 40*) or
Intel Atom

®

, 4 cores (TC2, TC3: 50*)
regular delivery
*The TwinCAT 3 platform level defines the exact ordering number for the respective TwinCAT 3 product. Please see here for an overview of the TwinCAT 3 platform levels.