XTS with NCT
XTS movers become processing platforms with NCT
Contactless energy and data transfer to the XTS movers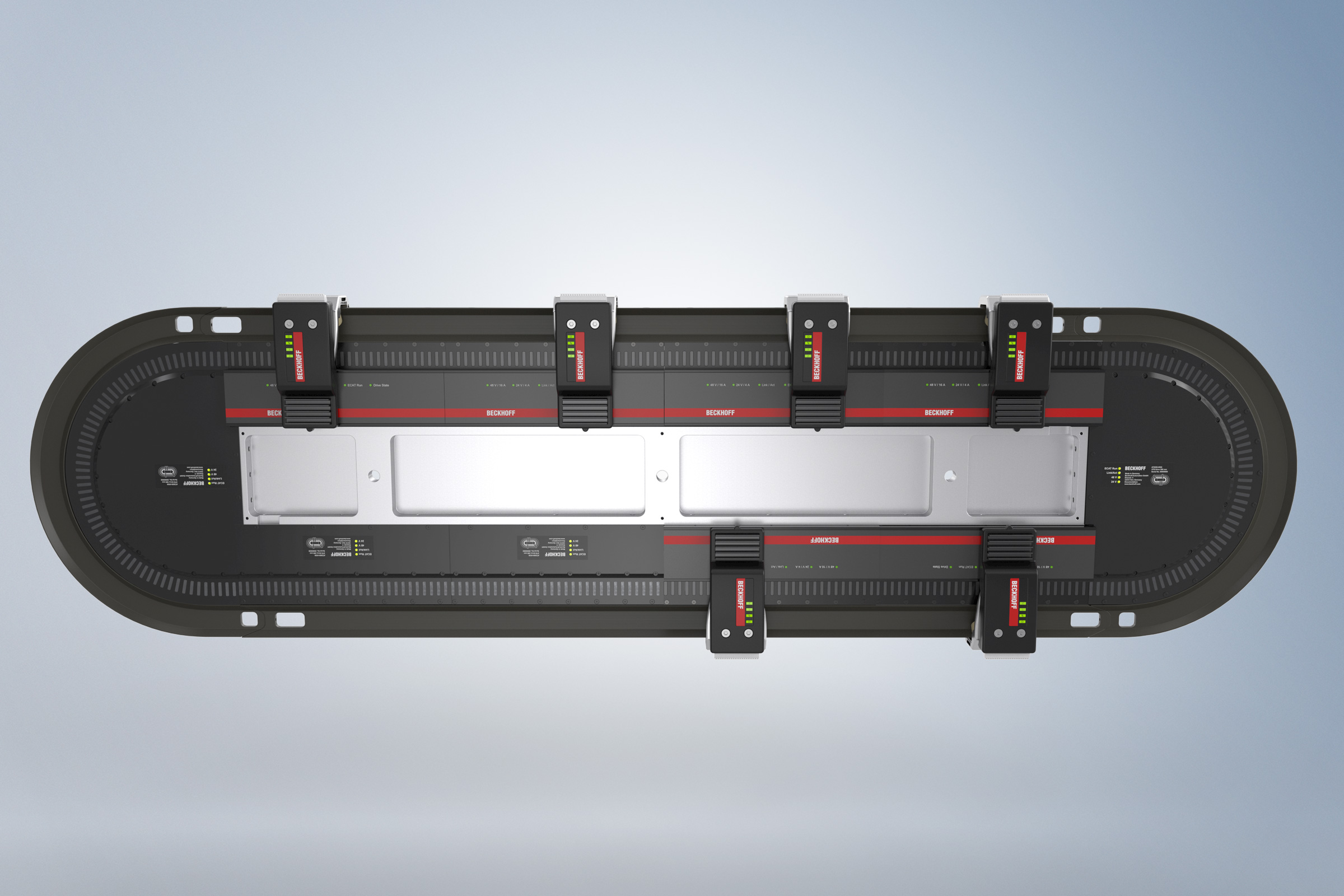 Beckhoff achieves a further quantum leap in terms of machine flexibility with a new type of technology for the XTS: No Cable Technology (NCT) enables contactless, continuous power supply and synchronous real-time data transmission to the XTS movers. The XTS modular system has been expanded to include a special motor module and electronics that can be mounted on the mover. The hardware required for NCT is fully integrated into the motor module, so that the existing functions and compact design are retained. No additional connections or supply lines are required.
With NCT, processing steps and quality control are possible for the first time directly on the mover during the running process. Sufficient power and fast communication with the TwinCAT control system make the connection of sensors and actuators easy. Data communication with each mover is real-time capable and, in conjunction with EtherCAT, synchronizes system-wide events with µs precision so that a specific event can be triggered at an exact position. Especially in the areas of product handling, processing and measuring parallel to transport as well as machine adaptations for quickly changing production batches, NCT offers users new solution possibilities.
XTS function extension with NCT enables new dimension of machine flexibility
With the No Cable Technology extension of the XTS system, production companies can tap into the advantages of highly flexible systems with minimal effort in order to meet current market trends. The increasing number of variants with shorter product life cycles and limited production space require the most versatile use of the machine possible. To meet this challenge, the XTS offers numerous possibilities to replace complex external mechanics with individual movements of the XTS movers, and thus with pure software functionality. In addition to the previous purely passive product transport, NCT enables additional process sequences directly on the mover itself – both during movement and when at a standstill.