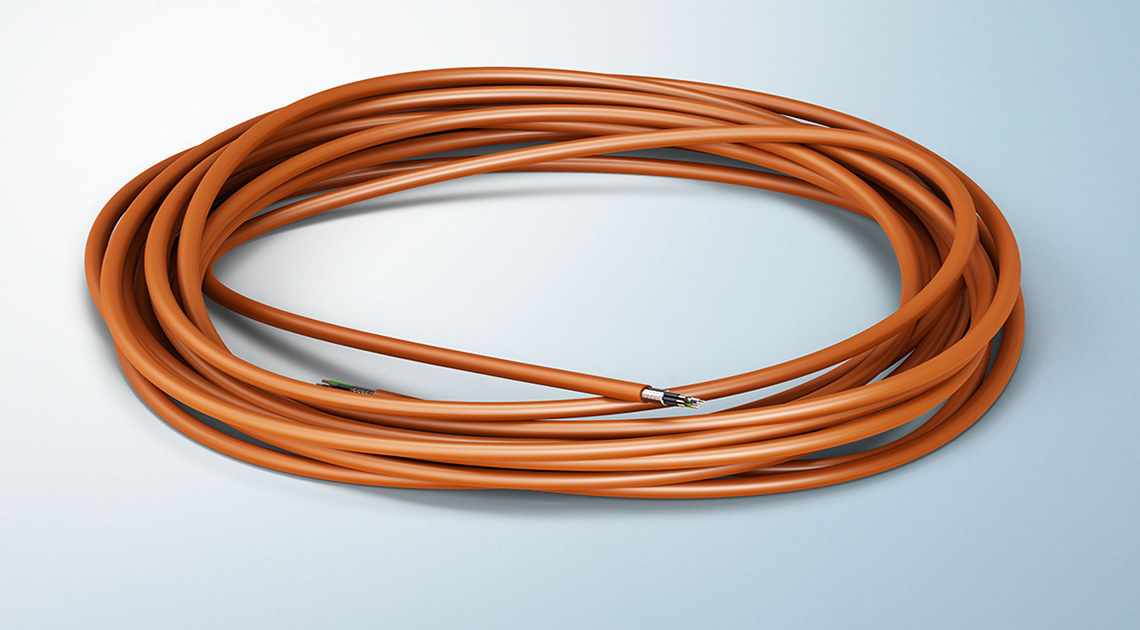 The right cable for every application
Beckhoff offers cables sold by the meter for EtherCAT, fieldbus, power, sensor and hybrid cables in the most diverse combination options for direct assembly in the field. Cables and wires are available as raw material in various forms such as yard cuts or in longer lengths as ring, reel or drum.
Beckhoff specifies and qualifies all cables in-house to ensure permanently stable connection between the devices. In close coordination with the cable design, Beckhoff also offers the option of designing and manufacturing cables that are specially adapted to the application.
With an annual output of more than 1500 kilometers and more than 70 different cable types, Beckhoff is one of the leading suppliers of cables in the automation industry. From highly dynamic robots to static installation in industrial halls or buildings, Beckhoff covers every application with its diversity.
Advantages
suitable for use in drag chains, robots, handling and portal systems as well as in the food, beverage, and cleanroom areas
permanent laying of the cables in cable trays and racks, as well as in open and closed cable ducts
UL/CSA approval for all unfinished cables, including fire protection classes FT1 to FT4
cable sheath made of various materials such as TPE, PUR, PVC, PP, FRNC, and FEP/PTFE
comprehensive expertise from sensor cables to complex hybrid cables
Cables adapted to the application and Beckhoff devices are available from stock.