The EtherCAT Terminal system from Beckhoff is a modular I/O system consisting of electronic terminal blocks. Suitable EtherCAT Terminals are available for all common digital and analog signal types encountered in the world of automation.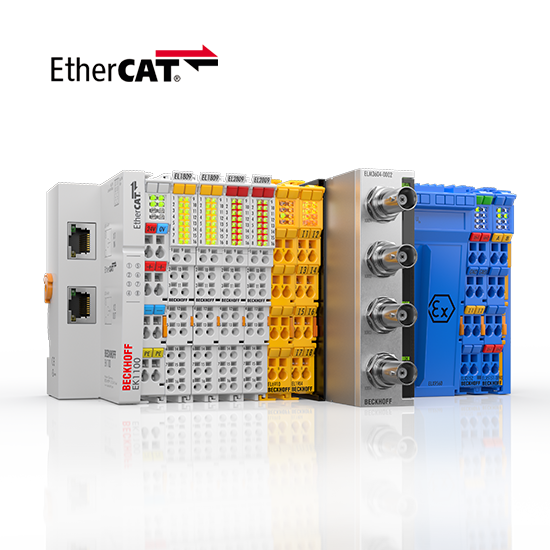 EtherCAT Terminals
The EtherCAT Terminal system provides a comprehensive range of products for all signals in the world of automation.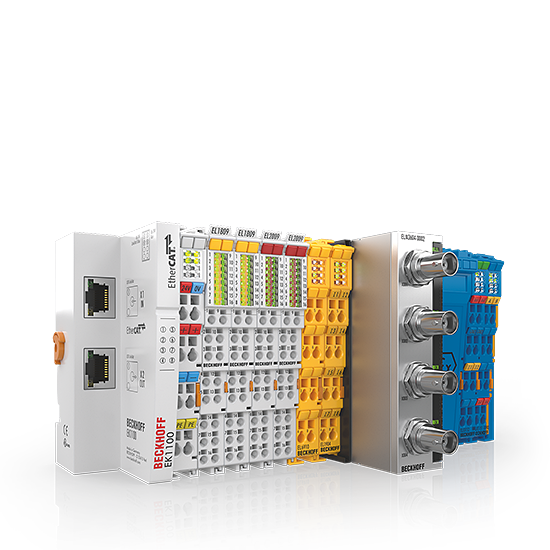 I/O
Use our I/O components to implement simple or complex applications with EtherCAT and other common fieldbus systems.