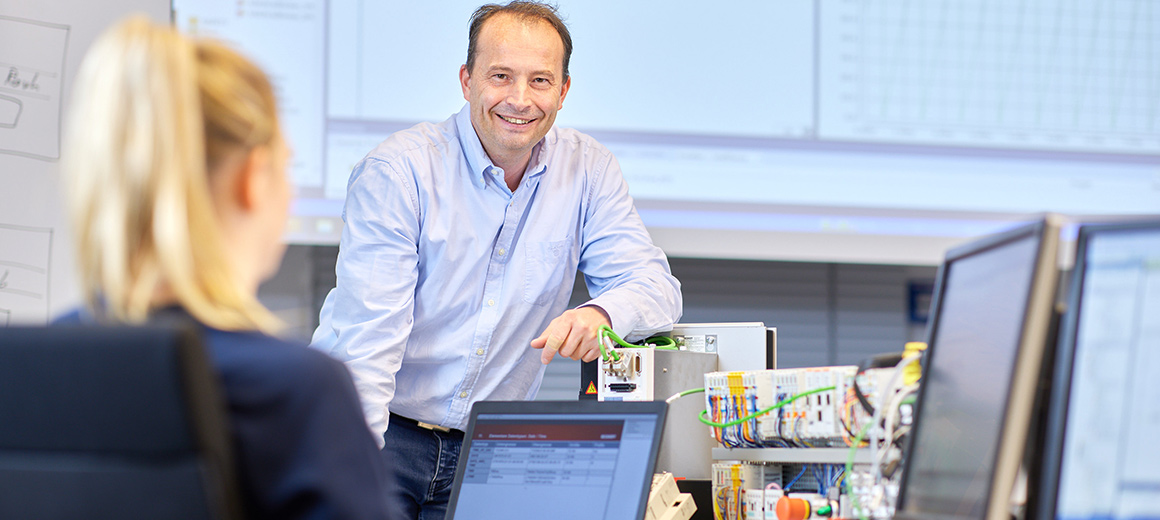 We offer worldwide training courses for our products and technologies, always concentrating on direct local resources for our customers. The majority of these highly educational training courses are held in the respective national language.
The training courses are usually held in our Beckhoff branch offices, but can also be held at the customer's premises after consultation.
Please note that we offer both traditional classroom and online training courses to best suit your needs.
In addition to the standard training courses, we also offer – among other things – training courses with specialized content, based on your individual needs. The content of these trainings will be discussed directly with you. Please get in touch with your local sales contact for more information.
Since we always focus on local contact with our customers, you will find specific training offerings on the respective subsidiary website.
An overview of all our subsidiaries can be found here.