TwinCAT 3 Engineering
Configuration, programming and debugging of applications with TwinCAT 3 Engineering.
TwinCAT 3 Analytics and Scope Reporting Function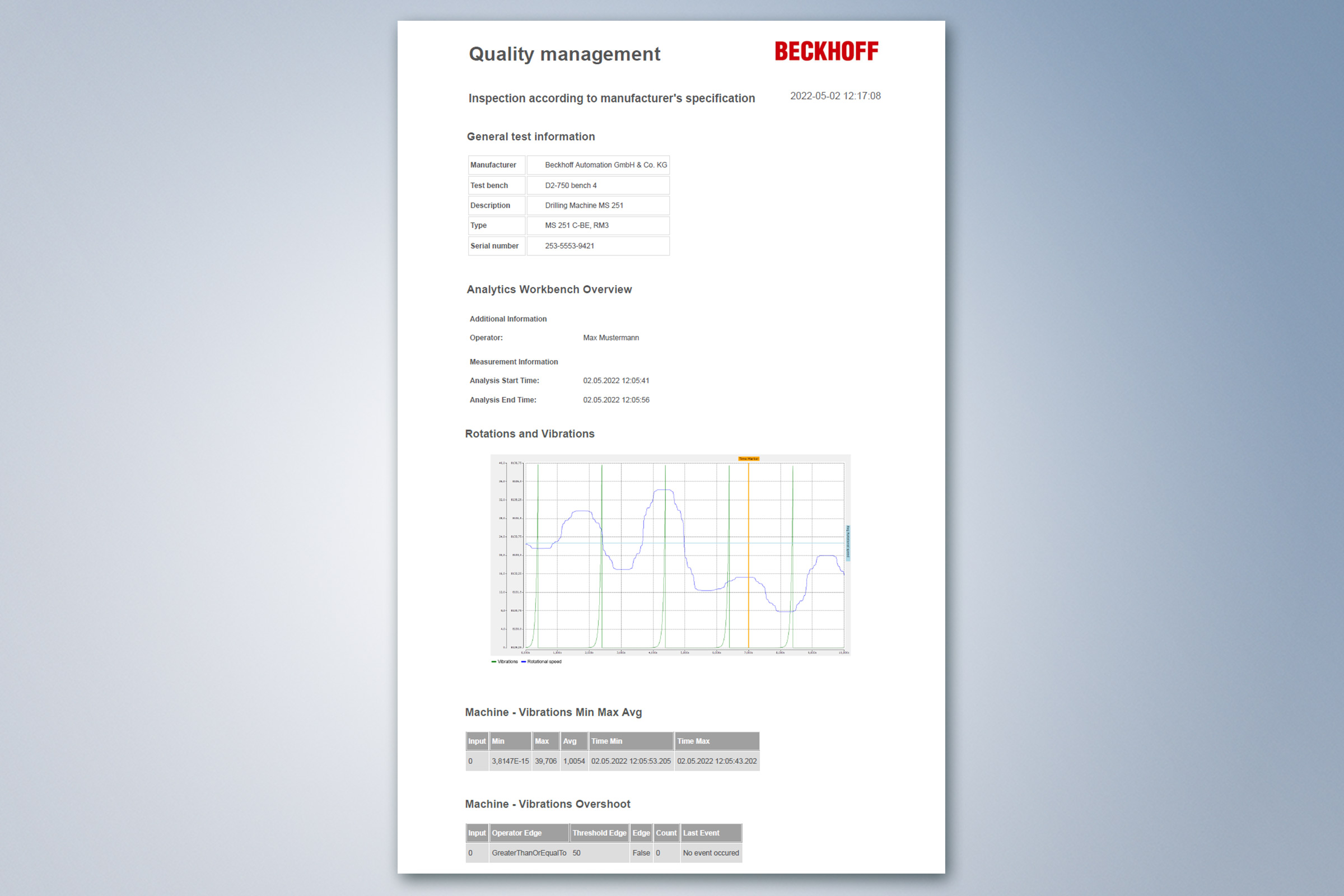 Outputting data to engineering tools or web dashboards is not always the end of the processing chain. In many cases, data for a produced part, a test sequence, or the machine itself has to be stored as a report for a specified time, which is why Beckhoff now offers a Reporting Server that can be accessed from various TwinCAT tools.
TwinCAT Analytics and TwinCAT Scope offer the option to create an on-demand report after an engineering analysis. Alternatively, both tools can be configured to automatically generate runtime reports. In the case of TwinCAT Analytics, this works via the automatic PLC code generation feature in the Analytics Workbench, which can also generate the PLC code for new reports. The corresponding PLC function blocks are available in the Analytics PLC library and can both collect data for the report and also trigger the report. In TwinCAT Scope, reports are generated automatically by trigger events that can be defined by the user.
Not only can the reports be customized with logos and headers, but they are also compatible with PDF, HTML, and JSON target file formats. There is even the option to have them emailed out automatically from Scope and Analytics.