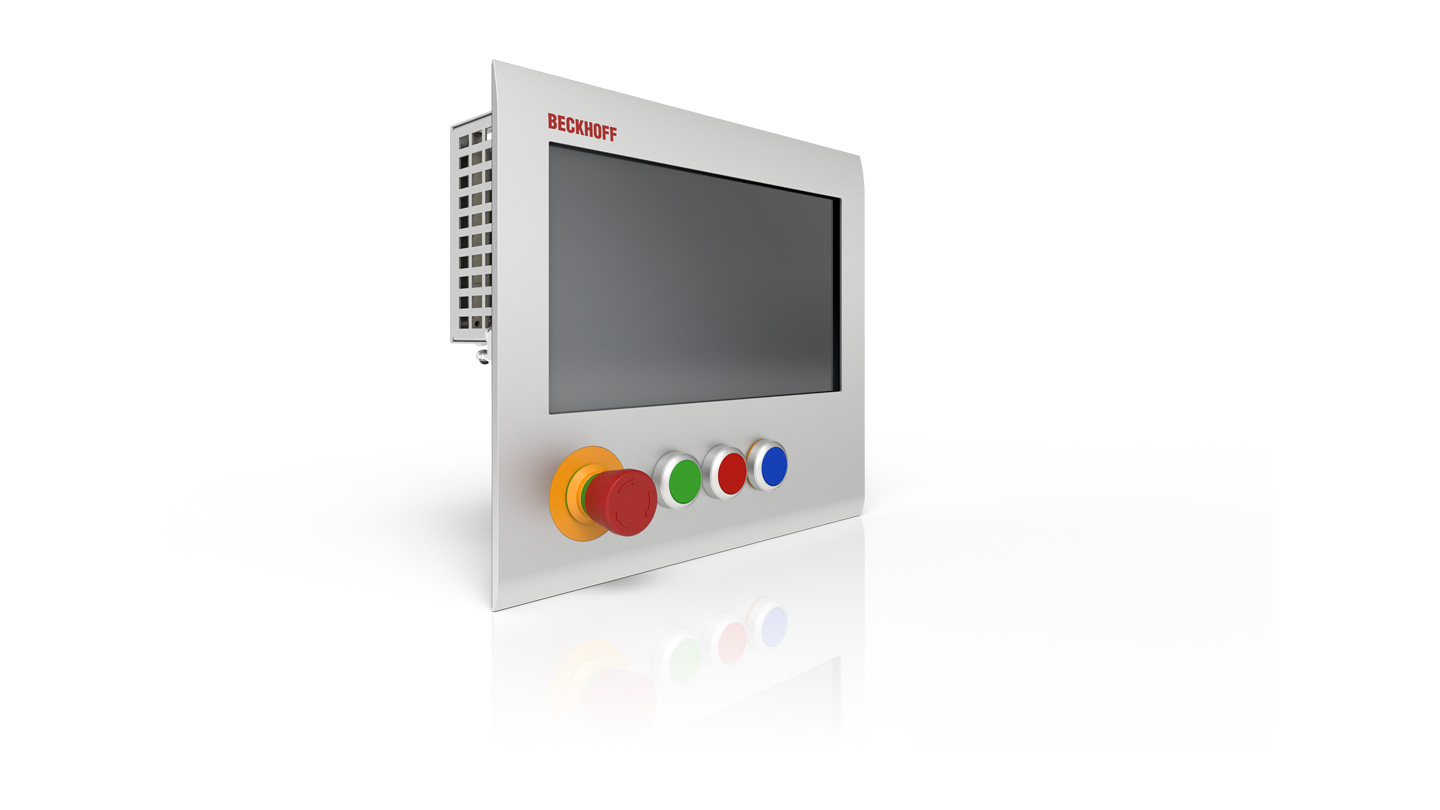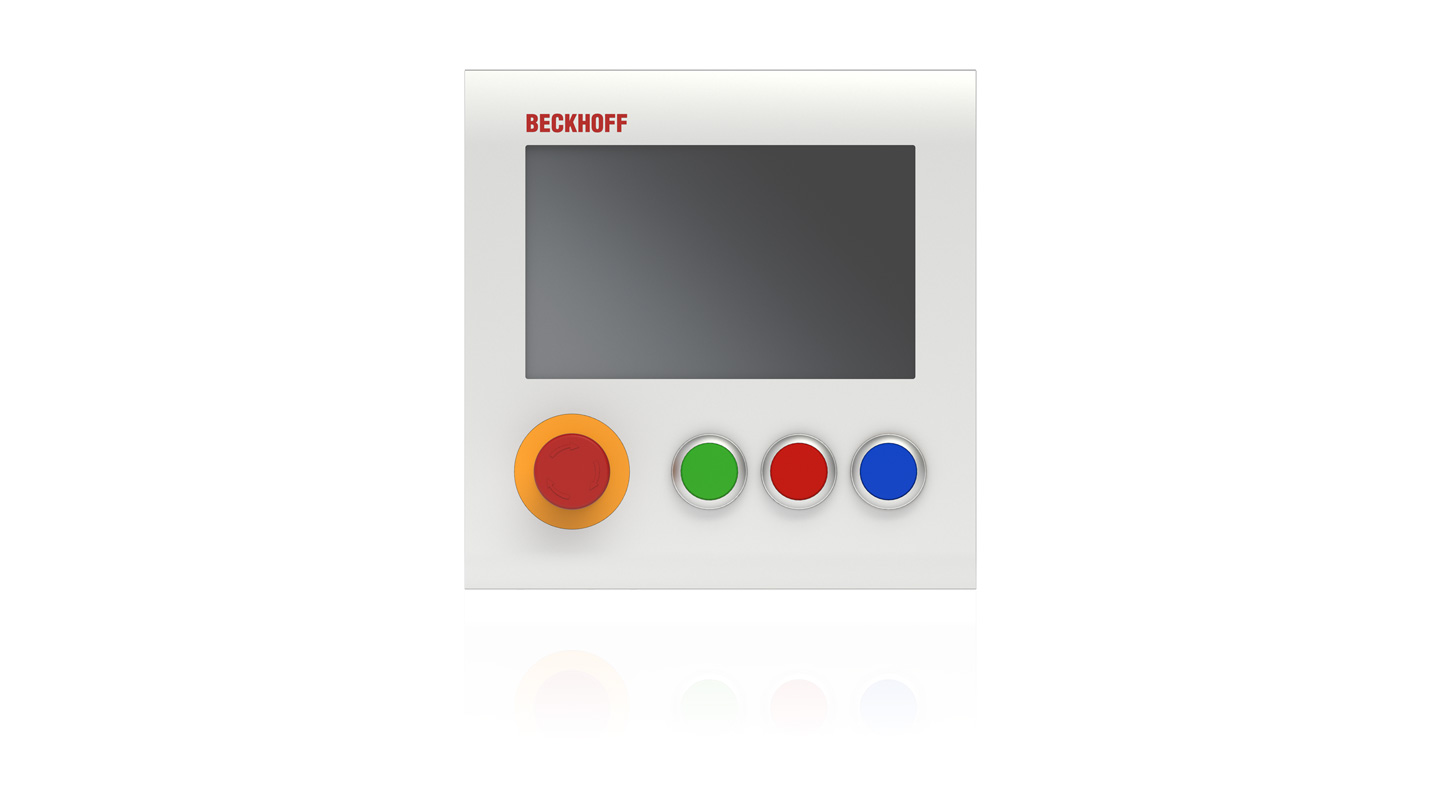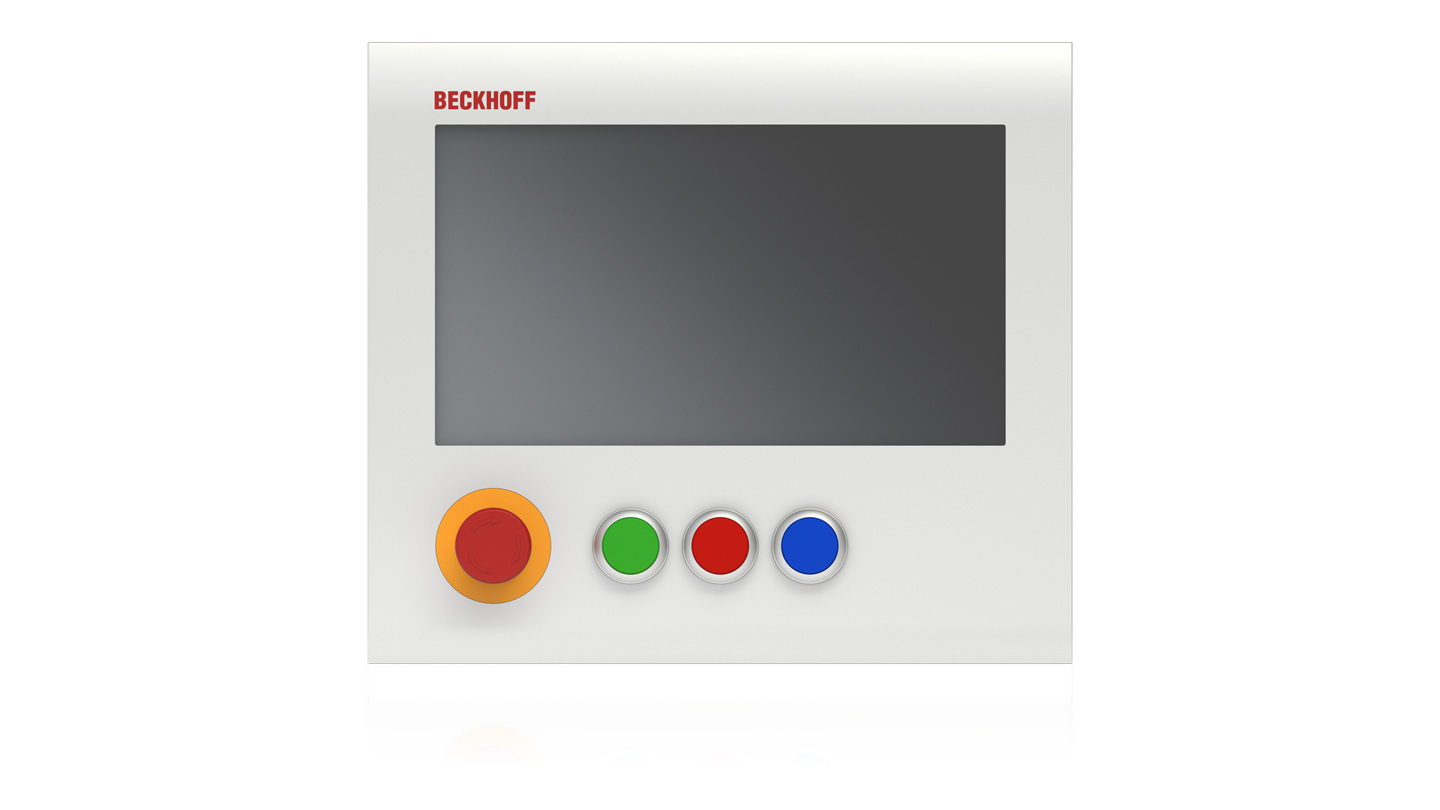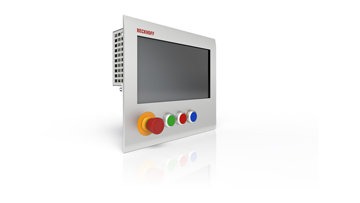 C9900-G07x | Push-button extension for 7- and 10.1-inch Economy built-in panels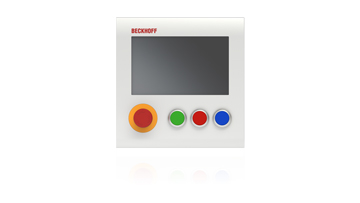 Push-button extension for 7-inch "Economy" built-in panels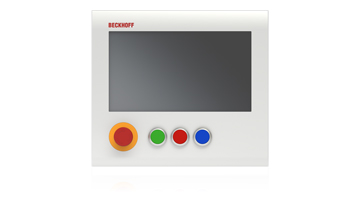 Push-button extension for 10.1-inch "Economy" built-in panels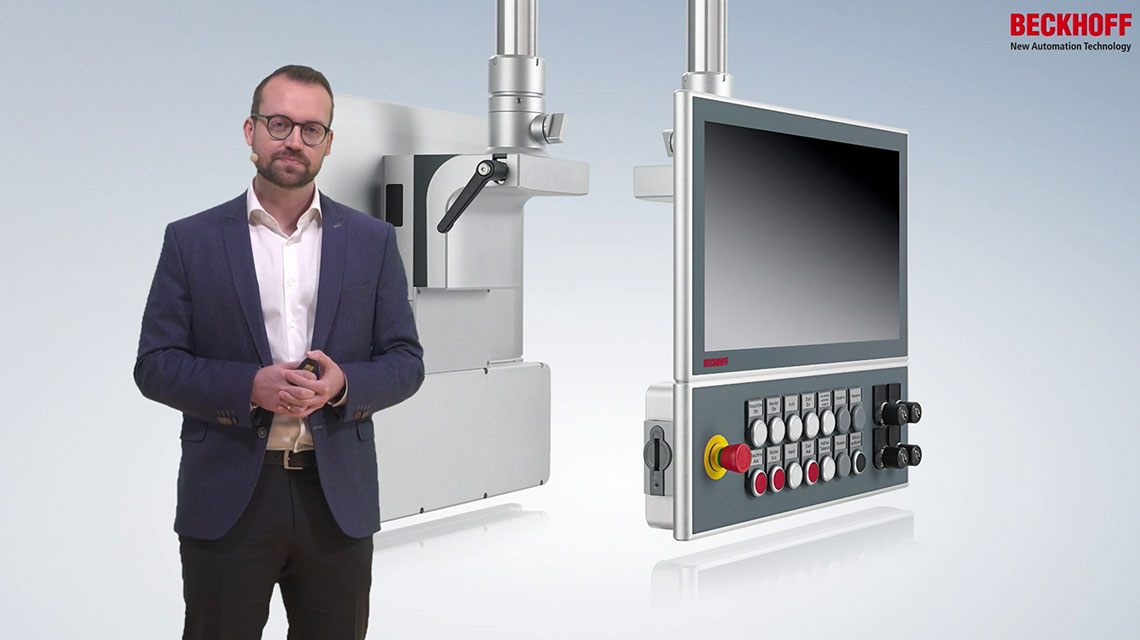 Push button extensions for control panel and panel PCs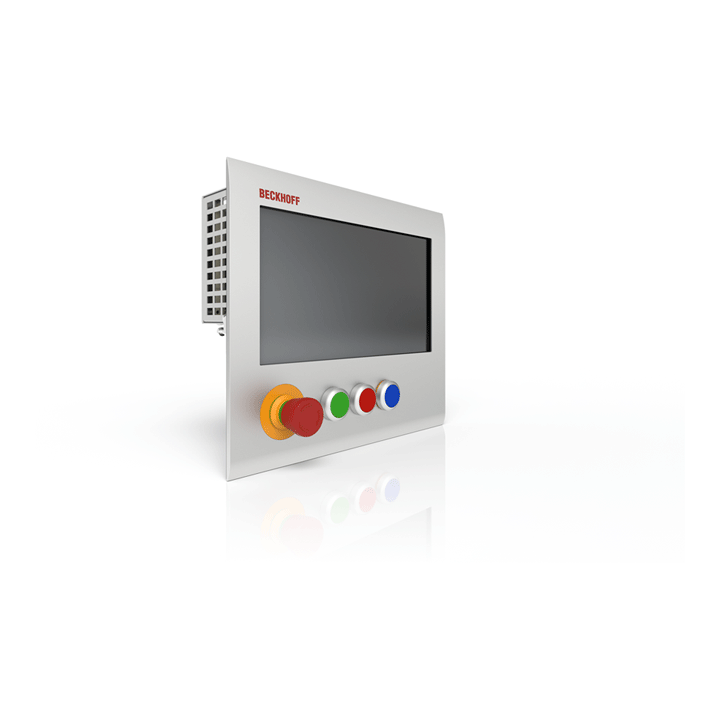 The C9900-G07x push-button extensions supplement the Economy built-in Panel PCs and Control Panels with an emergency stop key and three push-button keys with signal lamp.
The push-button extension can be ordered as an ex factory option for all Control Panels and Panel PCs of the Economy family in sizes 7 inches (CP6606, CP6706 and C6906) and 10.1 inches (CP6600, CP6700 and CP6900).
The C9900-G070 and G9900-G072 push-button extensions can be controlled and queried via USB or alternatively via a terminal strip. In the case of the C9900-G071 and C9900-G073 the entire wiring goes via a terminal strip.
Insert labels for the button caps can be ordered as an option for the individual marking of each button.
Product information
Technical data
C9900-G07x
Type
Push-button extension for 7- and 10.1-inch Economy built-in panels
Labels
for push-button caps for individual marking of each push-button
Key type
push-button keys with signal lamp, type RAFI RAFIX 22FS+, round, 30 mm
Emergency stop key
1 emergency stop key, type RAFI RAFIX 22FS+
Push-button position
horizontal push-button extension below
Communication
– controlled and queried via USB or via terminal strip
– break contacts of the emergency stop button via terminal strip
Connection
via terminal strip
Ordering information
Push-button extension for 7- and 10.1-inch Economy
built-in panels
C9900-G070
push-button extension for CP6x06 with landscape 7-inch display, USB
C9900-G071
push-button extension for CP6x06 with landscape 7-inch display, terminal row
C9900-G072
push-button extension for CP6x00 with landscape 10.1-inch display, USB
C9900-G073
push-button extension for CP6x00 with landscape 10.1-inch display, terminal row