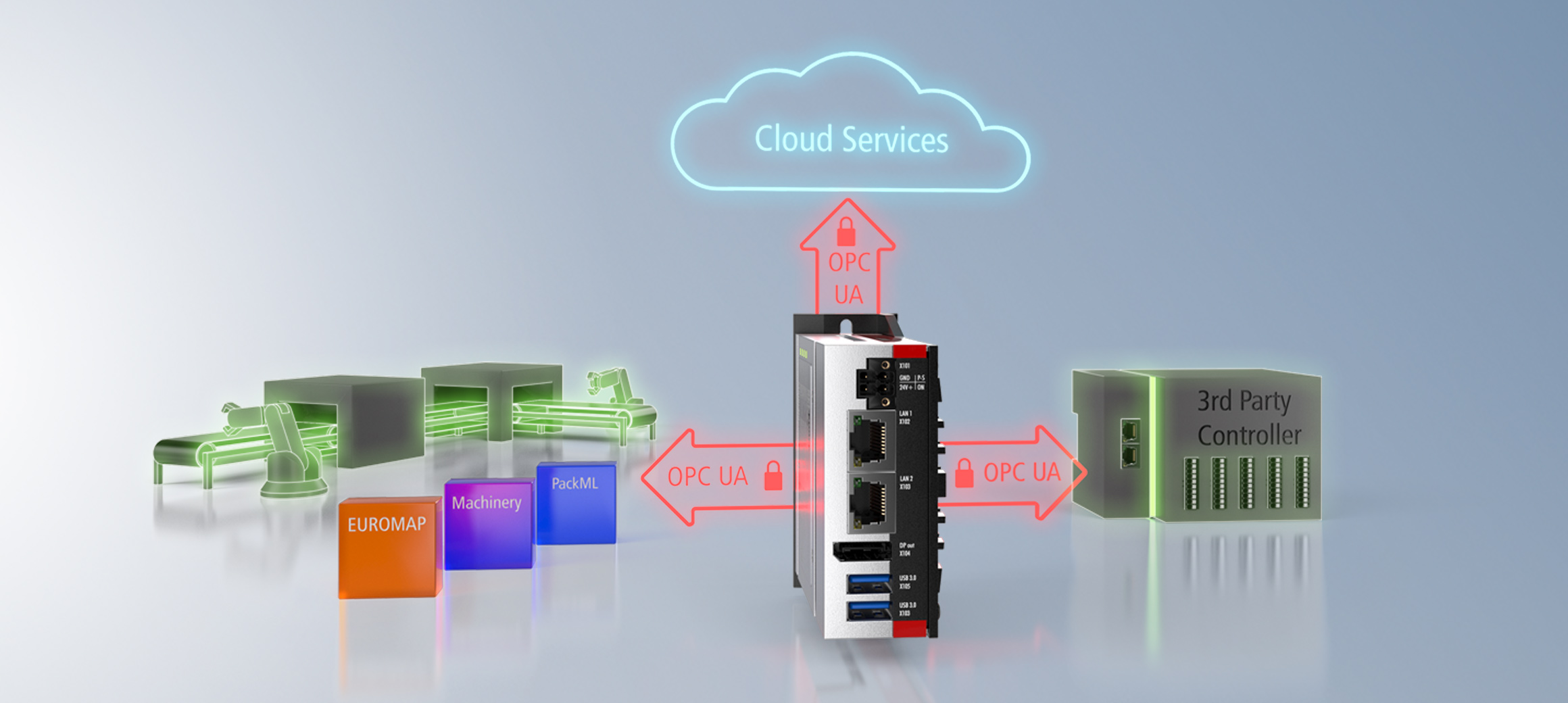 OPC UA from Beckhoff: technology, products, leadership
Beckhoff has been a pioneer in open standards for many years, so that customers can benefit from particularly extensive interoperability between Beckhoff and third-party products. The great commitment in the area of OPC standardization is an essential part of this. Interoperability workshops organized annually by the OPC Foundation, including in Europe, are a central component of the interoperability of many communication systems. This is where specification aspects are tested in practice to increase real interoperability between the OPC UA products of the participating manufacturers.
This means that an interoperability workshop leads to optimization of product development. Changes in the specification are also conceivable if deficits are discovered by different interpretations of the development. Beckhoff is one of the few companies that has its products tested for real interoperability and stability every year in the latest versions and with the latest functions. The findings are then fed into the development and into the specification working groups. At present, Companion Specifications are defined in the different machine construction domains. These are descriptions that contain domain-specific facts, based on the language resources of OPC UA. The reason for this is that an OPC UA client that connects to a machine should be able to understand it as a machine of a particular type by means of the UA representation, regardless of which manufacturer has built the machine.
This means that concrete machine specifications are accessed, rather than a structured list of variables, which is configured differently for each manufacturer. Beckhoff provides comprehensive generic functions in its products. TwinCAT offers an OPC UA interface that meets the corresponding Companion Specifications of the domains. The TwinCAT OPC UA server can load such a description and automatically set up a corresponding namespace. After the customer has carried out a mapping to the symbolism of his PLC program, corresponding live data of the controller is provided according to the Companion Specifications.