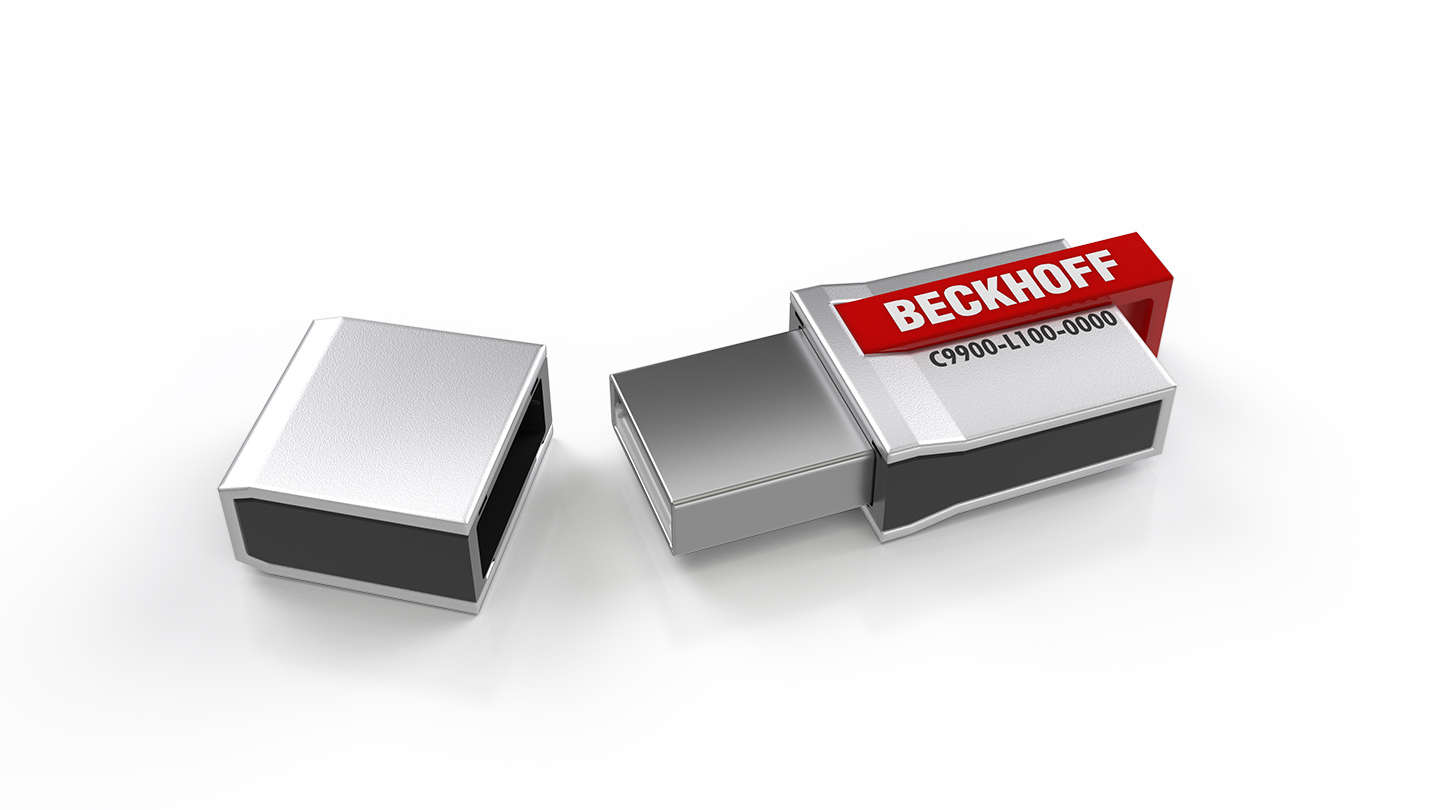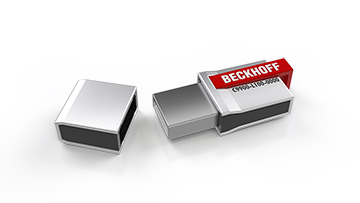 C9900-L100 | License key USB stick for TwinCAT 3.1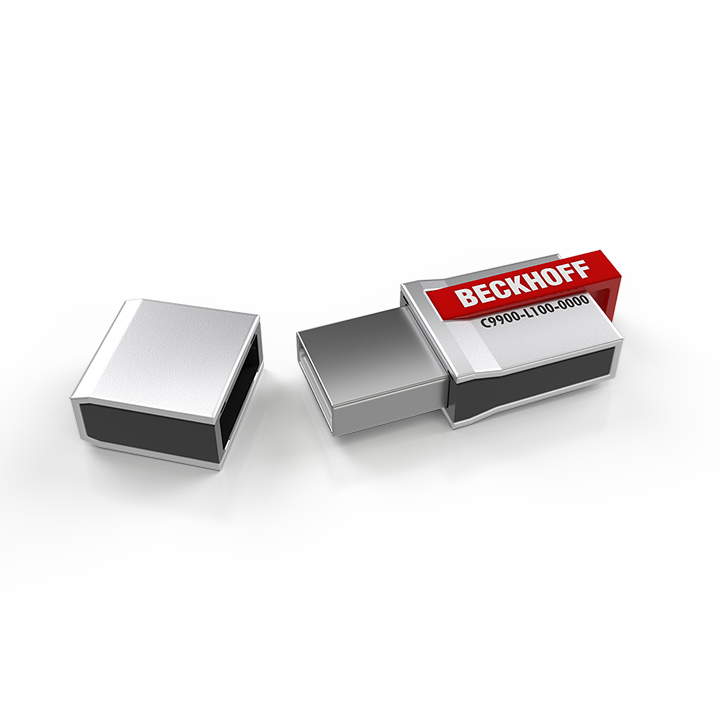 As an alternative to the EL6070 license key terminal, the TwinCAT licenses can also be managed using the C9900-L100 USB stick. Data transfer takes place via USB.
The C9900-L100 license key USB stick is equipped with a local data memory for saving TwinCAT 3.1 license files. It is accessed via TwinCAT 3.1. The functionally identical EL6070 license key terminal also has this data memory.
Both the EtherCAT terminal and the USB stick are available with factory pre-installed licenses: EL6070-0033, C9900-L100-0033.