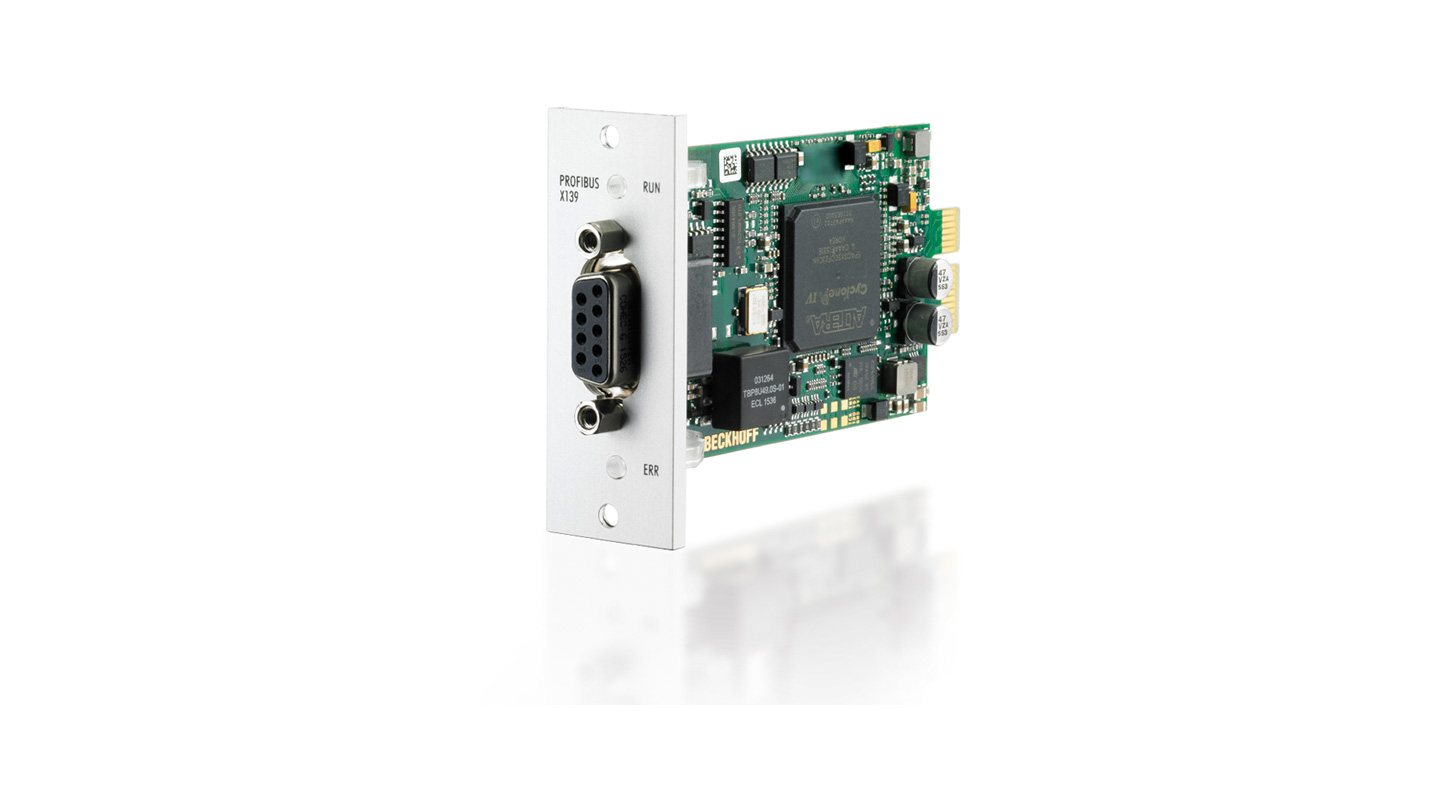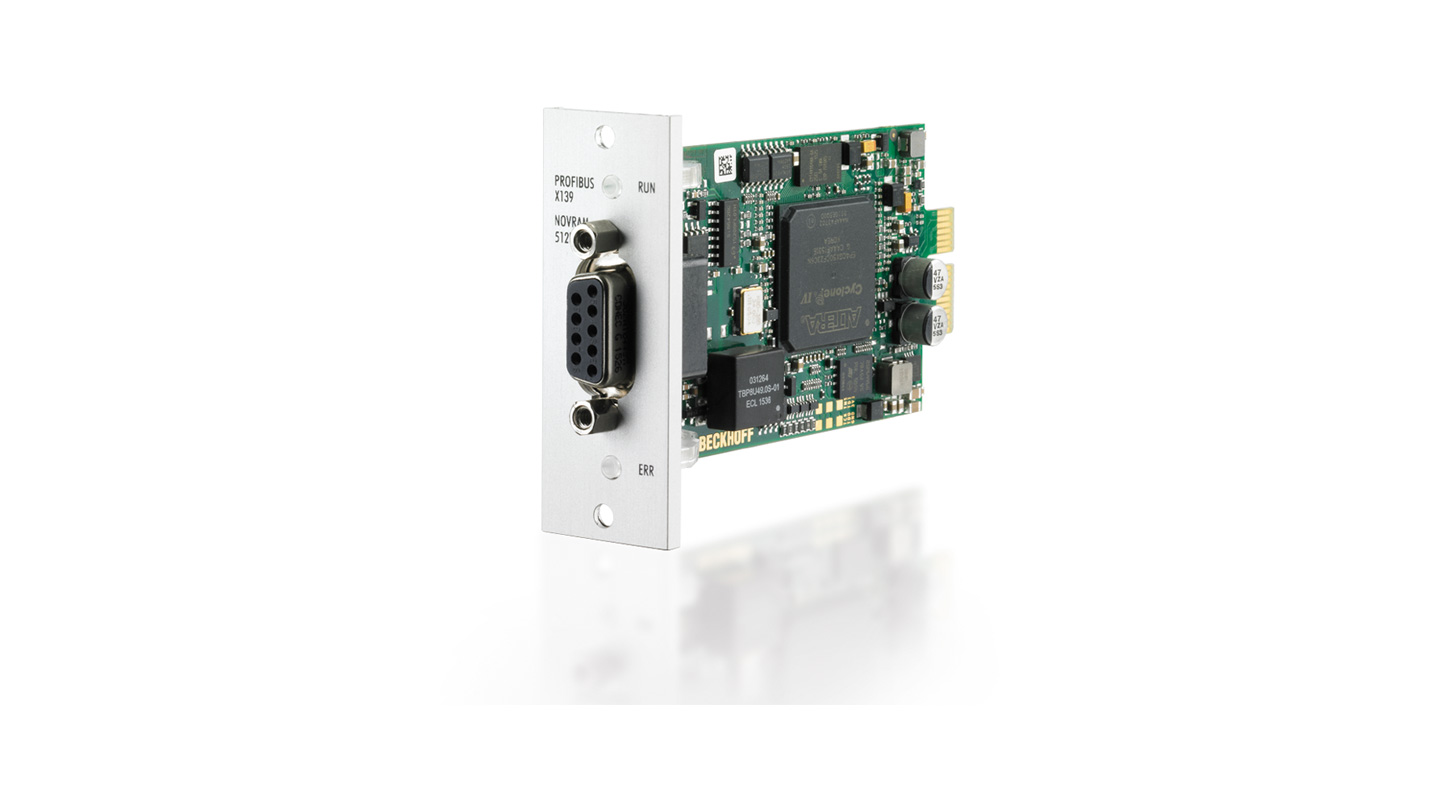 FC3161 | PROFIBUS master/slave PCIe module, 1 channel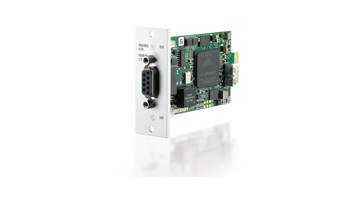 FC3161 | PROFIBUS master/slave PCIe module, 1 channel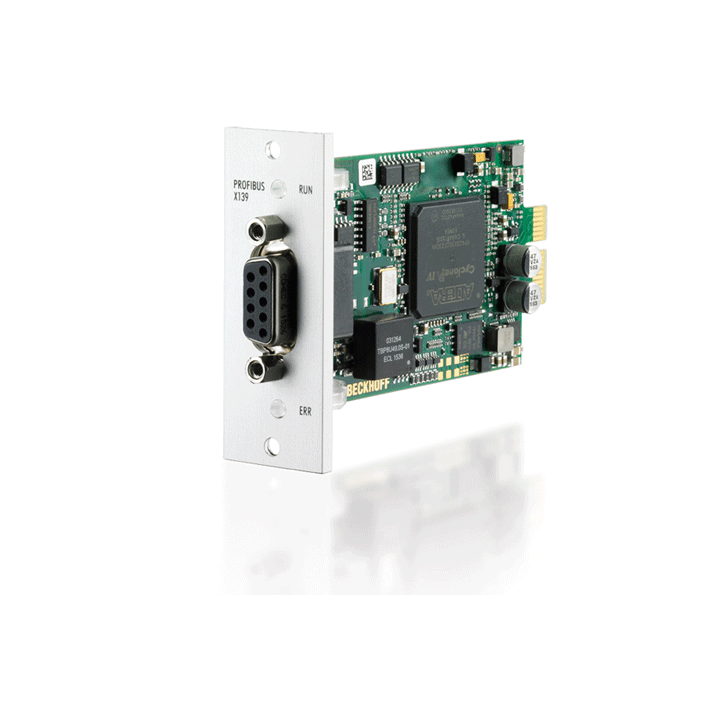 Beckhoff PCIe modules are highly integrated PCI Express plug-in cards and follow the trend towards ever smaller PCs. The function of PC plug-in cards is integrated in a compact format that is suitable for harsh industrial environments.
The PCIe modules for Beckhoff Industrial PCs allow the use of a PROFIBUS master without NOVRAM (FC3161-0000) or with 512 kB NOVRAM for easy data backup (FC3161-0002).
In TwinCAT, PROFIBUS and NOVRAM are available. Other applications also benefit from the diverse features: general PROFIBUS drivers for different Windows versions and convenient configuration tools are included in the TwinCAT I/O software package. High-level language programs use the DLL, Visual Basic applications the ActiveX interface. Applications with OPC interface can access process data and parameters via an OPC server.
Product information
Technical data
FC3161-0000
FC3161-0002
Fieldbus
PROFIBUS DP (standard), PROFIBUS DP-V1
PC interface
PCI Express for Beckhoff PCIe module slots
Number of fieldbus channels
1
Data transfer rates
9.6 kbaud…12 Mbaud
Bus interface
1 x D-sub socket, 9-pin, galvanically decoupled
Hardware diagnostics
2 LEDs per channel
NOVRAM
–
512 kB
Driver
TwinCAT 2.11 R3 and higher