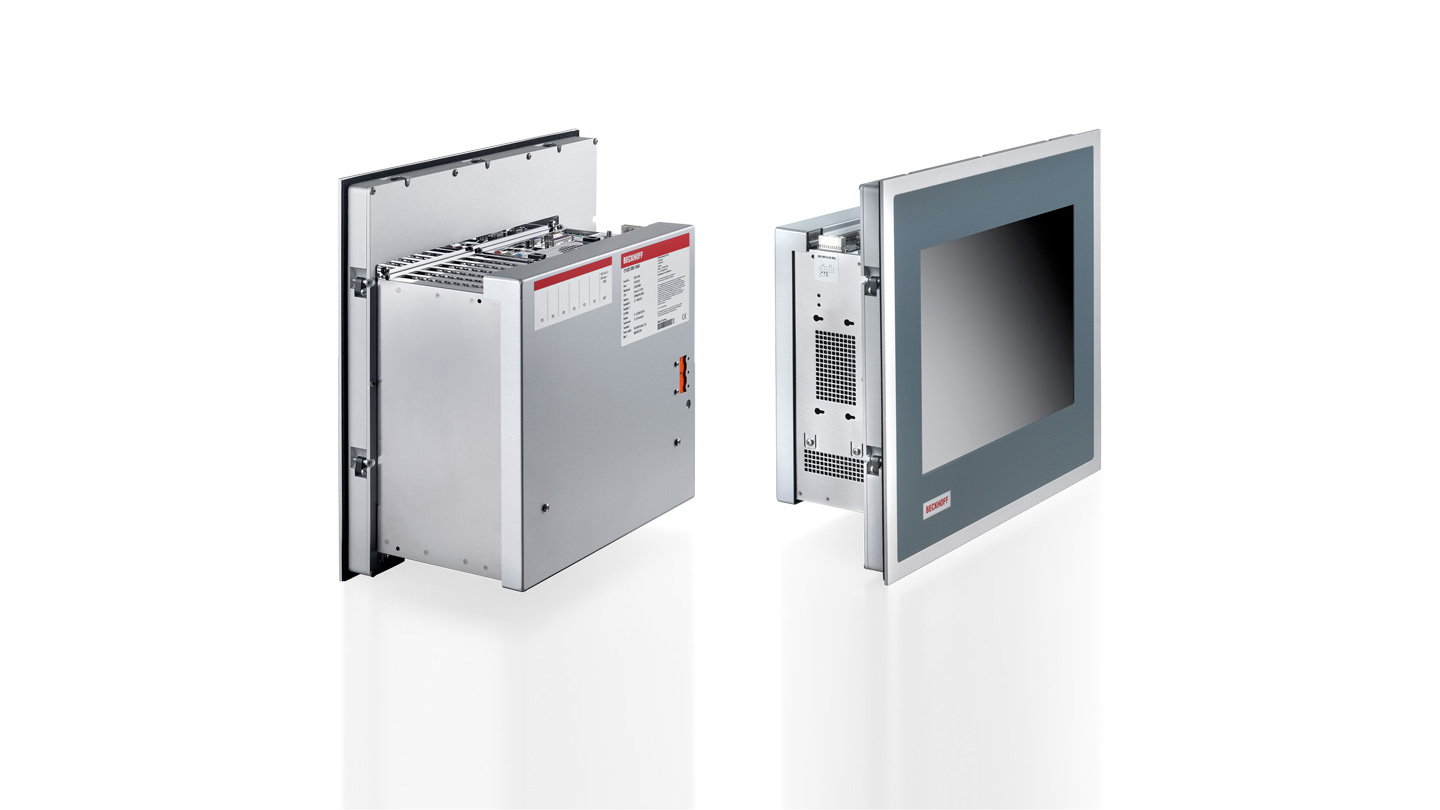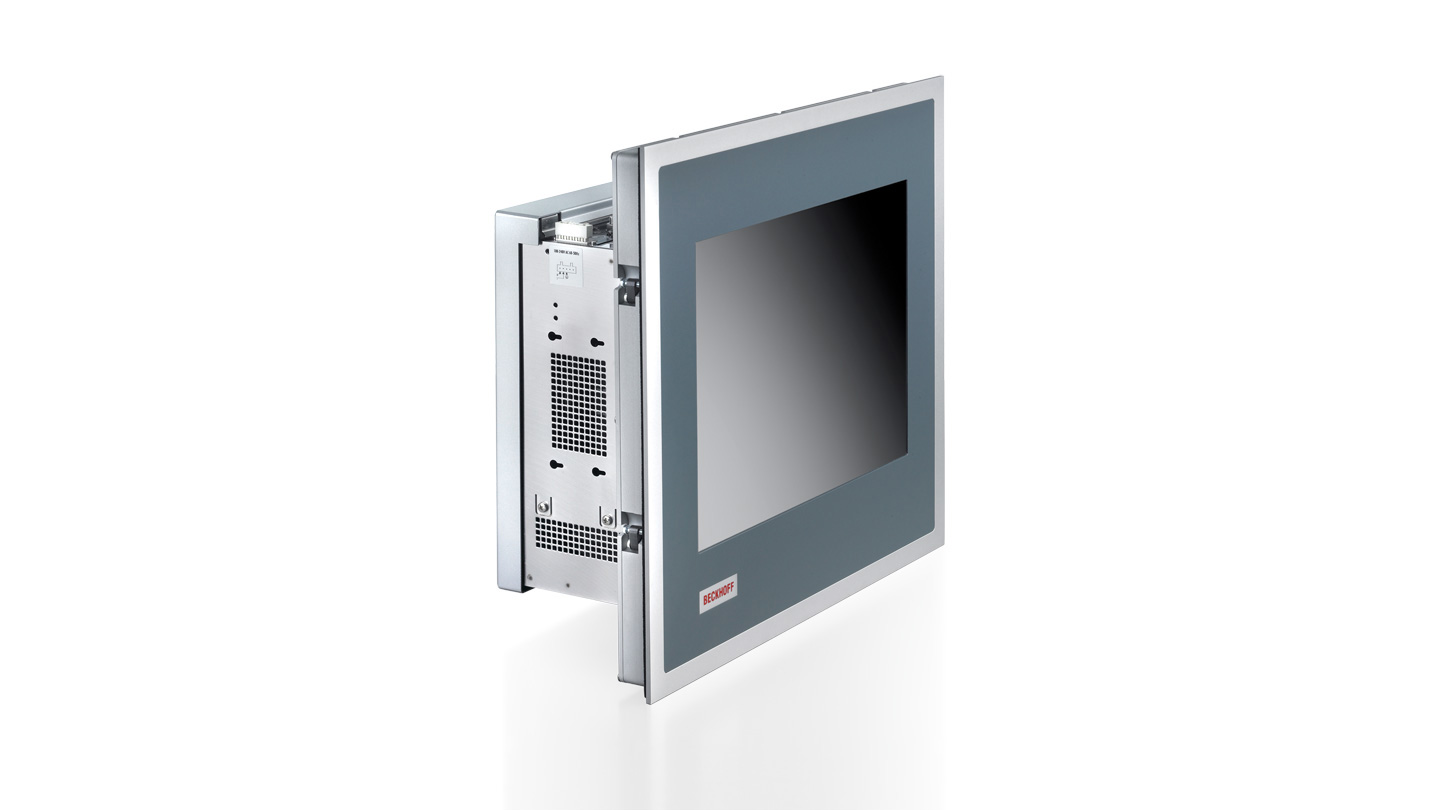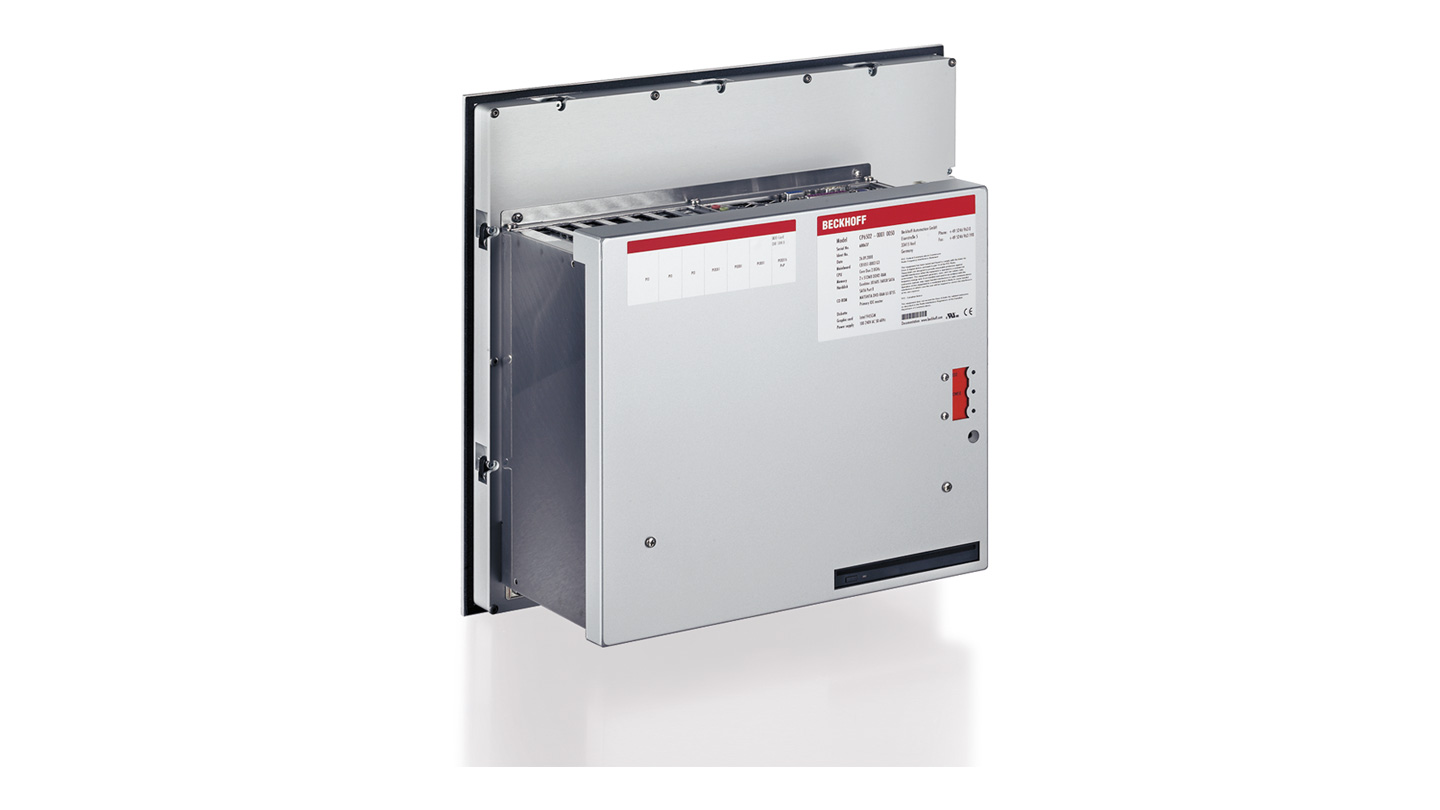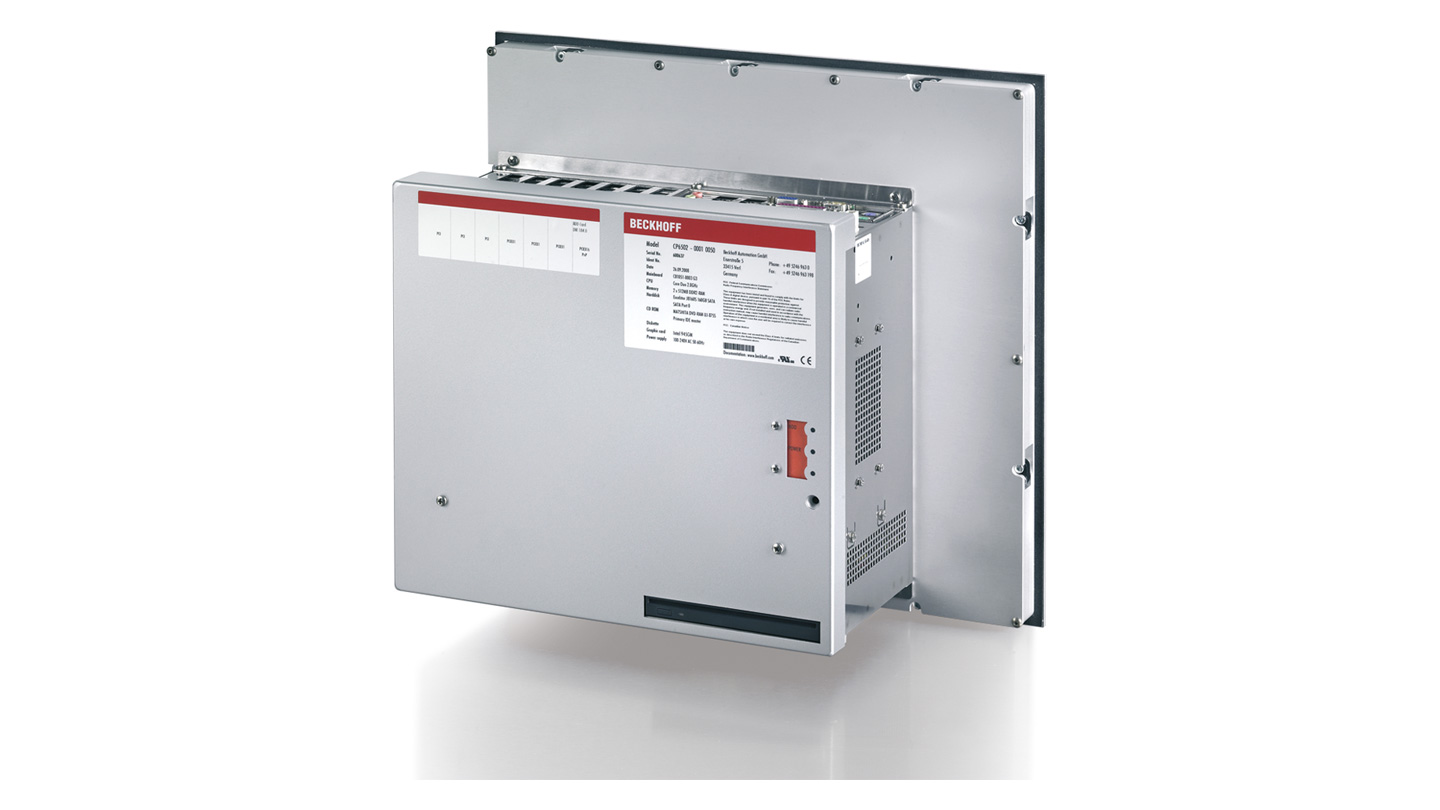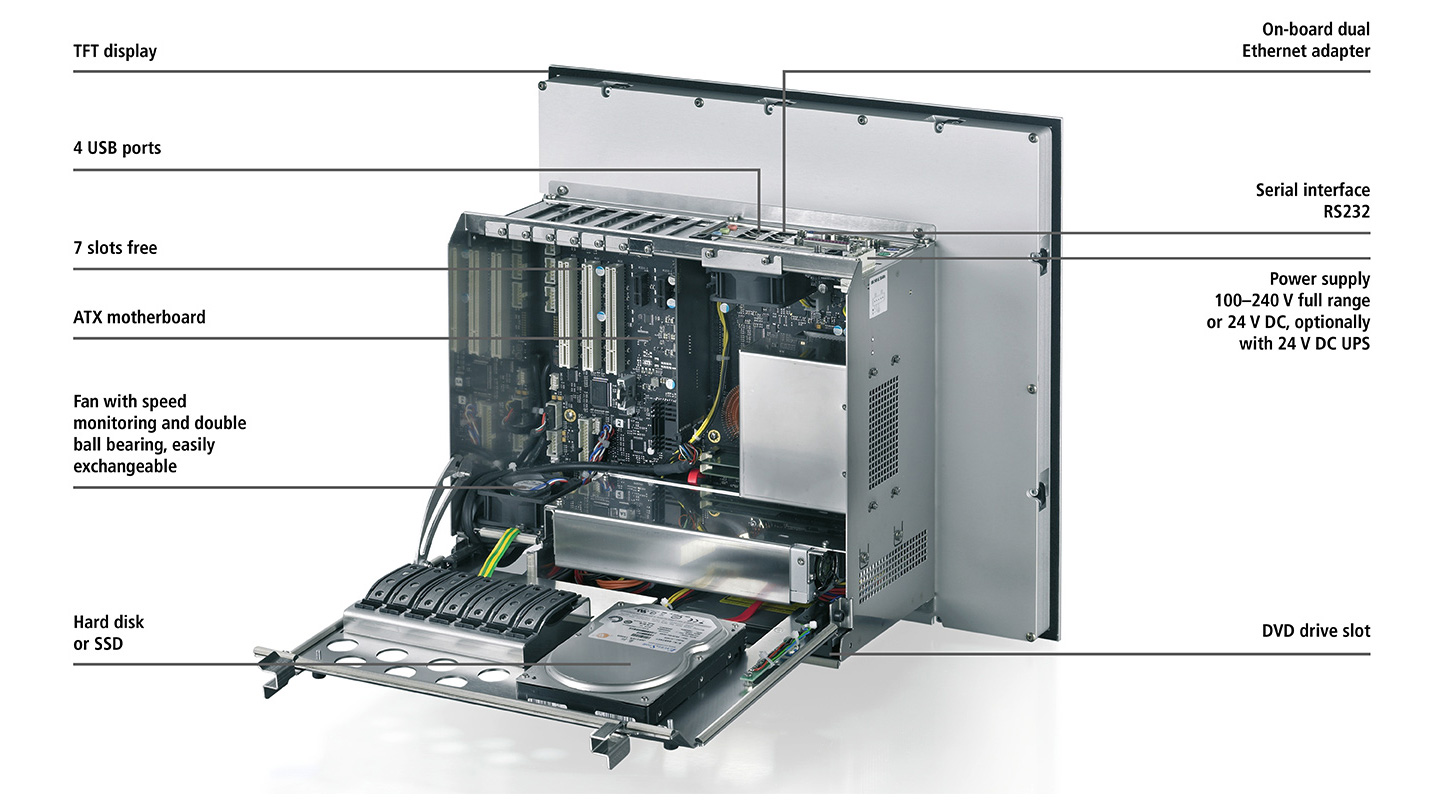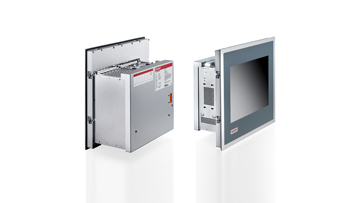 CP65xx-xxxx-0090 | Built-in Panel PC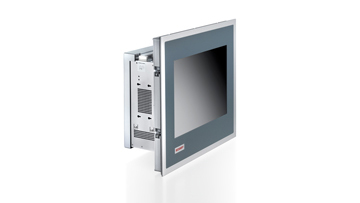 CP65xx-xxxx-0090 | Built-in Panel PC
CP65xx-xxxx-0090 | Built-in Panel PC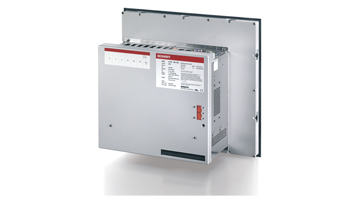 CP65xx-xxxx-0090 | Built-in Panel PC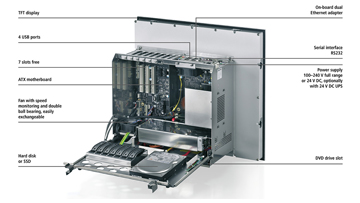 CP65xx-xxxx-0090 | Built-in Panel PC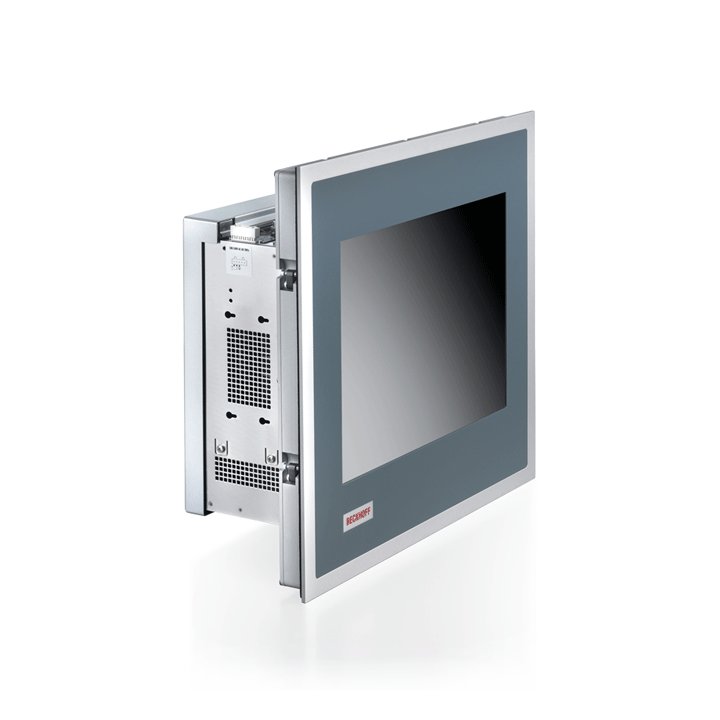 The Panel PC series CP65xx is designed for installation in the front of a control cabinet. A built-in Control Panel with DVI and USB interface is the front of the Panel PC. The correct display size and keyboard are thus available for every application. The CP65xx built-in Industrial PCs represent a powerful platform for machine construction and plant engineering applications, for example with the TwinCAT automation software under Windows 10 IoT Enterprise.
The 7-slot ATX Panel PCs CP65xx can be equipped with 12-, 15- or 19-inch TFT display, as a monitor without keys or with different types of keyboards. A touch screen or touch pad is optionally available. A large number of push-button extensions are also available.
Scalable performance
The CP65xx are equipped with Intel® Celeron®, Pentium® or Core™ i3/i5/i7 processors on an ATX motherboard and have PCI and PCI Express slots. A multi DVD drive can be installed.
Highest data availability and data security
A 100 to 240 AC full range power supply or a 24 V DC power supply is used in the PC. The Control Panel is connected to the PC via DVI and USB. The PC deals with the power supply for the Control Panel. The cables are installed in the PC housing.
Beckhoff is a pioneer in PC-based automation technology and has been developing and producing its own PC hardware since 1986. The technology know-how that has grown over the past decades is incorporated today into all Beckhoff Industrial PCs. Their principle feature is the use of state-of-the-art components and processors of the highest performance class. Combined with a high in-house production depth, including proprietary motherboard production, long-term component availability, extremely flexible configuration and customer-specific adaptations, Beckhoff presents itself today as one of the world's leading Industrial PC manufacturers.
Product variants
Processor
Product status
CP65xx-xxxx-0090
Intel

®

Celeron

®

, 2 cores (TC2, TC3: 50*) or
Intel

®

Pentium

®

, 2 cores (TC2, TC3: 50*) or
Intel

®

Core™ i3, 2 cores (TC2, TC3: 60*) or
Intel

®

Core™ i5, 4 cores (TC2, TC3: 70*) or
Intel

®

Core™ i7, 4 cores (TC2, TC3: 80*)
(6

th

generation)
or
Intel

®

Core™ i3, 2 cores (TC3: 60*) or
Intel

®

Core™ i5, 4 cores (TC3: 70*) or
Intel

®

Core™ i7, 4 cores (TC3: 80*)
(7

th

generation)
regular delivery
*The TwinCAT 3 platform level defines the exact ordering number for the respective TwinCAT 3 product. Please see here for an overview of the TwinCAT 3 platform levels.
Product information
Technical data
CP65xx-xxxx-0090
Options
Device type
Built-in Panel PC
Housing
7 slot ATX housing
Installation
pull-out clamping levers for fast installation without loose parts
Protection rating
front side IP65, rear side IP20
Operating temperature
0…55 °C
Display size/resolution
12" 800 x 600, 15" 1024 x 768 or 19" 1280 x 1024
Touch screen
single-finger touch screen or touch pad
Front keyboard
alphanumerical or numerical PC keyboard in US layout or only function keys, each variant with 10 PLC special keys and LEDs or front laminate without keys, only display
Processor
Intel

®

Celeron

®

G3900 2.8 GHz, 2 cores (TC2, TC3: 50)
up to Intel

®

Core™ i7 7700 3.6 GHz, 4 cores (TC3: 80)
Motherboard
ATX motherboard for 6

th

/7

th

generation Intel

®

Celeron

®

, Pentium

®

, Core™ i3/i5/i7
PCIe/PCI slots
2 x PCIe-x1, 1 x PCIe-x4, 1 x PCIe-x16, 3 x PCI for up to 190 mm long plug-in cards
Memory
4 GB DDR4 RAM
up to 64 GB DDR4 RAM
Ethernet
2 x 100/1000BASE-T on-board
RAID
on-board SATA RAID 1 controller
Hard disks/flash
hard disk, 3½-inch, 1 TB
hard disk up to 4 TB, SSD, CFast
Disk drive
–
multi DVD
Interfaces
4 x USB 3.0, 2 x DVI, 1 x DisplayPort, 1 x RS232, PS/2 keyboard and mouse
8 x USB 2.0, 3 x RS232
Power supply
100…240 V AC
24 V DC, UPS
Operating system
–
Windows 7, Windows Embedded Standard 7, Windows 10 IoT Enterprise
| CP65xx-xxxx-0090 | Built-in Panel PCs |
| --- | --- |
| CP6501-0000-0090 | 12-inch display 800 x 600, without keys |
| CP6501-0001-0090 | 12-inch display 800 x 600, without keys, touch screen |
| CP6501-0020-0090 | 12-inch display 800 x 600, without keys, USB A socket in the front |
| CP6501-0021-0090 | 12-inch display 800 x 600, without keys, USB A socket in the front, touch screen |
| CP6511-0000-0090 | 12-inch display 800 x 600, function keys |
| CP6511-0001-0090 | 12-inch display 800 x 600, function keys, touch screen |
| CP6521-0000-0090 | 12-inch display 800 x 600, numeric keyboard |
| CP6521-0001-0090 | 12-inch display 800 x 600, numeric keyboard, touch screen |
| CP6521-0002-0090 | 12-inch display 800 x 600, numeric keyboard, touch pad |
| CP6531-0000-0090 | 12-inch display 800 x 600, alphanumeric keyboard |
| CP6531-0001-0090 | 12-inch display 800 x 600, alphanumeric keyboard, touch screen |
| CP6531-0002-0090 | 12-inch display 800 x 600, alphanumeric keyboard, touch pad |
| CP6502-0000-0090 | 15-inch display 1024 x 768, without keys |
| CP6502-0001-0090 | 15-inch display 1024 x 768, without keys, touch screen |
| CP6502-0020-0090 | 15-inch display 1024 x 768, without keys, USB A socket in the front |
| CP6502-0021-0090 | 15-inch display 1024 x 768, without keys, USB A socket in the front, touch screen |
| CP6512-0000-0090 | 15-inch display 1024 x 768, function keys |
| CP6512-0001-0090 | 15-inch display 1024 x 768, function keys, touch screen |
| CP6522-0000-0090 | 15-inch display 1024 x 768, numeric keyboard |
| CP6522-0001-0090 | 15-inch display 1024 x 768, numeric keyboard, touch screen |
| CP6522-0002-0090 | 15-inch display 1024 x 768, numeric keyboard, touch pad |
| CP6532-0000-0090 | 15-inch display 1024 x 768, alphanumeric keyboard |
| CP6532-0001-0090 | 15-inch display 1024 x 768, alphanumeric keyboard, touch screen |
| CP6532-0002-0090 | 15-inch display 1024 x 768, alphanumeric keyboard, touch pad |
| CP6542-0000-0090 | 15-inch display 1024 x 768, alphanumeric keyboard, PLC keys on the sides |
| CP6542-0001-0090 | 15-inch display 1024 x 768, alphanumeric keyboard, PLC keys on the sides, touch screen |
| CP6503-0000-0090 | 19-inch display 1280 x 1024, without keys |
| CP6503-0001-0090 | 19-inch display 1280 x 1024, without keys, touch screen |
| CP6503-0020-0090 | 19-inch display 1280 x 1024, without keys, USB A socket in the front |
| CP6503-0021-0090 | 19-inch display 1280 x 1024, without keys, USB A socket in the front, touch screen |
| CP6513-0000-0090 | 19-inch display 1280 x 1024, function keys |
| CP6513-0001-0090 | 19-inch display 1280 x 1024, function keys, touch screen |
| CP6523-0000-0090 | 19-inch display 1280 x 1024, numeric keyboard |
| CP6523-0001-0090 | 19-inch display 1280 x 1024, numeric keyboard, touch screen |
| CP6523-0002-0090 | 19-inch display 1280 x 1024, numeric keyboard, touch pad |
| CP6533-0000-0090 | 19-inch display 1280 x 1024, alphanumeric keyboard |
| CP6533-0001-0090 | 19-inch display 1280 x 1024, alphanumeric keyboard, touch screen |
| CP6533-0002-0090 | 19-inch display 1280 x 1024, alphanumeric keyboard, touch pad |
Options
CP65xx-xxxx-0090
C9900-C611
processor 6

th

generation Intel

®

Pentium

®

G4400, 3.3 GHz, 2 cores (TC2, TC3: 50), instead of Intel

®

Celeron

®

G3900 2.8 GHz (TC2, TC3: 50)
C9900-C612
processor 6

th

generation Intel

®

Core™ i3-6100, 3.7 GHz, 2 cores (TC2, TC3: 60), instead of Intel

®

Celeron

®

G3900 2.8 GHz (TC2, TC3: 50)
C9900-C615
processor 7

th

generation Intel

®

Core™ i3-7101E, 3.9 GHz, 2 cores (TC3: 60), requires Windows 10, 64 bit or Windows Server 2016, instead of Intel

®

Celeron

®

G3900 2.8 GHz (TC3: 50)
C9900-C613
processor 6

th

generation Intel

®

Core™ i5-6500, 3.2 GHz, 4 cores (TC2, TC3: 70), instead of Intel

®

Celeron

®

G3900 2.8 GHz (TC2, TC3: 50)
C9900-C616
processor 7

th

generation Intel

®

Core™ i5-7500, 3.4 GHz, 4 cores (TC3: 70), requires Windows 10, 64 bit or Windows Server 2016, instead of Intel

®

Celeron

®

G3900 2.8 GHz (TC3: 50)
C9900-C614
processor 6

th

generation Intel

®

Core™ i7-6700, 3.4 GHz, 4 cores (TC2, TC3: 80), instead of Intel

®

Celeron

®

G3900 2.8 GHz (TC2, TC3: 50)
C9900-C617
processor 7

th

generation Intel

®

Core™ i7-7700, 3.6 GHz, 4 cores (TC3: 80), requires Windows 10, 64 bit or Windows Server 2016, instead of Intel

®

Celeron

®

G3900 2.8 GHz (TC3: 50)
C9900-R270
memory extension to 8 GB DDR4 RAM, instead of 4 GB
C9900-R271
memory extension to 16 GB DDR4 RAM, instead of 4 GB
C9900-R272
memory extension to 32 GB DDR4 RAM, instead of 4 GB
C9900-R273
memory extension to 64 GB DDR4 RAM, instead of 4 GB
C9900-T902
touch screen pen with wall holder for CP6xxx
C9900-E195
2 USB ports of the motherboard led out in one slot bracket
C9900-E166
2 serial interfaces RS232 of the motherboard led out with 2 D-sub 9-pin connectors in one slot bracket
C9900-E203
1 serial port RS232 from the motherboard led out with one D-sub, 9-pin connector in one slot bracket
C9900-E209
Module to optically link one serial RS232 port of the motherboard, with overload protection, D-sub, 9-pin, to be mounted inside of slot bracket C9900-M568, C9900-M569 or inside a C6640/C6650 at the connector bracket C9900-M571. A bracket is required.
C9900-E210
Module to convert one serial RS232 port of the motherboard into RS485, configured as an end point without echo, D-sub, 9-pin, optically linked, overload protection, to be mounted inside the slot brackets C9900-M568, C9900-M569 or inside a C6640/C6650 at the connector bracket C9900-M571. A slot bracket is required.
C9900-E211
Module to convert one serial RS232 port of the motherboard into RS422, configured as a full duplex end point, D-sub, 9-pin, optically linked, overload protection, to be mounted inside the slot brackets C9900-M568, C9900-M569 or inside a C6640/C6650 at the connector bracket C9900-M571. A bracket is required.
C9900-M568
Slot bracket for one serial port C9900-E209, C9900-E210 or C9900-E211. Can be ordered only together with one module.
C9900-M569
Slot bracket for two serial ports C9900-E209, C9900-E210 or C9900-E211. Can be ordered only together with two modules.
C9900-H755
solid-state disk SSD, 3D flash, 2½-inch, 240 GB, with mounting adapter, instead of 3½-inch hard disk
C9900-H756
solid-state disk SSD, 3D flash, 2½-inch, 640 GB, with mounting adapter, instead of 3½-inch hard disk
C9900-H763
solid-state disk SSD, 3D flash, 2½-inch, 960 GB, with mounting adapter, instead of 3½-inch hard disk
C9900-D192
slot for 1 CFast card, SATA connector, for installation into a plug-in card slot
C9900-H585
40 GB CFast card, 3D flash, extended temperature range, instead of 3½-inch hard disk
C9900-H589
80 GB CFast card, 3D flash, extended temperature range, instead of 3½-inch hard disk
C9900-H626
160 GB CFast card, 3D flash, extended temperature range, instead of 3½-inch hard disk
C9900-H671
320 GB CFast card, 3D flash, extended temperature range, instead of 3½-inch hard disk
C9900-H201
hard disk drive, 3½-inch, 2 TB, instead of hard disk 1 TB
C9900-H202
hard disk drive, 3½-inch, 4 TB, instead of hard disk 1 TB
C9900-B528
BIOS for booting from storage media bigger than 2 TB, UEFI activated, requires a 64 bit operating system
C9900-D118
multi DVD drive slimline, reads CD-ROM and DVD-ROM, reads and writes CD-R/-RW, DVD-R/+R/-RW/+RW 4.7 GB and DVD-R/+R DL 8.5 GB
C9900-P208
24 V DC power supply, instead of 100–240 V AC full range power supply, occupies one serial port
C9900-P209
24 V DC power supply with integrated UPS, instead of 100–240 V AC full range power supply, occupies one serial port
C9900-U330
battery pack for PCs with 24 V power supply and integrated UPS C9900-P209 or C9900-U209, external, for DIN rail mounting, 3.4 Ah, operating temperature 0…50 °C, contains two rechargeable, sealed lead batteries VRLA-AGM
C9900-U120
uninterruptible power supply UPS, external, 230 V
C9900-U122
uninterruptible power supply UPS, external, 115 V
C9900-M623
wall mounting frame for uninterruptible power supply C9900-U120, C9900-U122 and C9900-U124