Peak performance and data-driven automation for smart warehouses
At ProMAT 2023 in Chicago, Beckhoff Automation will showcase its latest fully integrated, adaptive manufacturing technology.
With levitating movers propelled by freely arrangeable motor tiles, XPlanar offers 6 degrees of freedom, replacing some tooling and robotics while maximizing throughput. The eXtended Transport System (XTS) enables fast, flexible changeovers via software and eliminates expensive mechanical components. Alongside these mechatronics innovations, we will present our comprehensive portfolio of advanced automation and EtherCAT solutions designed to enable adaptive manufacturing, digital transformation and IIoT concepts.
The Beckhoff team is looking forward to your visit!
Fast, open and ideal as a fieldbus for intralogistics: EtherCAT
EtherCAT eliminates network limitations in size and topology since the technology is not switch-based. Sorters, conveyors, and other large linear systems can therefore be handled easily with a single network without sacrificing required throughput.
By providing an outstanding performance, flexible topology selection, extensive diagnostics and simple configuration, EtherCAT meets all requirements for intelligent warehousing and distribution logistics.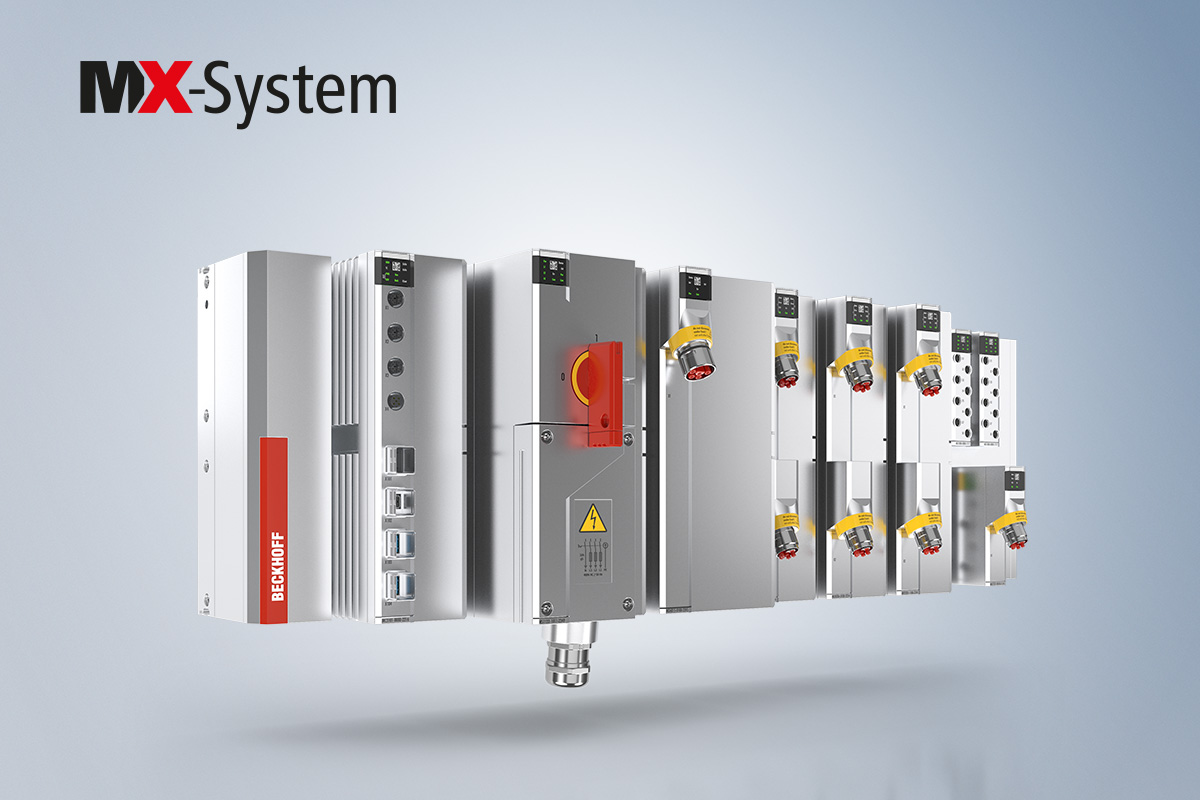 The MX-System: Pluggable system for control cabinet-free automation
Enables completely control cabinet-free automation solutions for the first time in machine and system engineering.
Based on tried-and-tested TwinCAT real-time automation and EtherCAT real-time communication. Systems can be distributed across large equipment networks with our EtherCAT IP67 IO and drive technology and further MX baseplates.
XTS: Maximum flexibility with IP69K, NCT and Track Management
Combines the advantages of linear and rotary motion to transport products individually and dynamically.
New NCT capabilities transform XTS tracks into powerful, highly flexible multi-robot systems with wireless power and communication for myriad end effectors, sensors, etc.
Reduces machine footprint by up to 50% by eliminating mechanical components.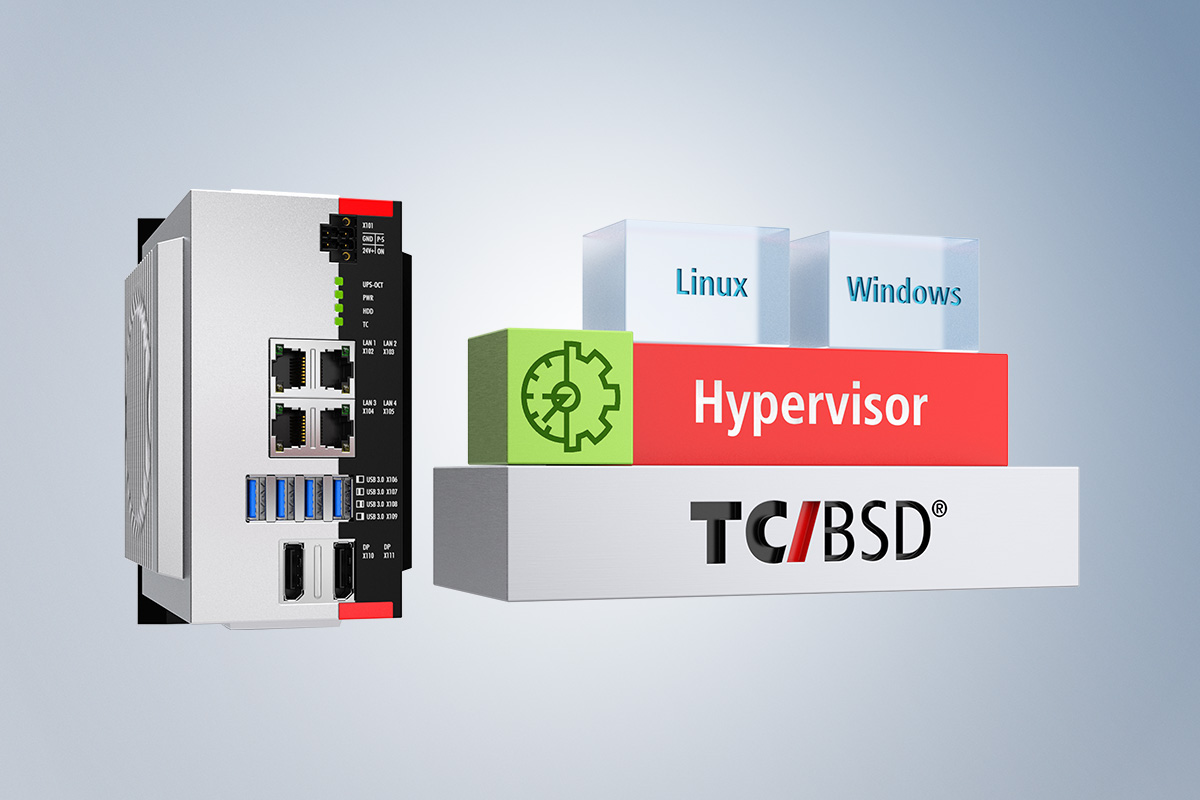 TwinCAT/BSD Hypervisor for virtual machines
TwinCAT/BSD: a powerful and highly secure Unix-based operating system that runs concurrently with TwinCAT on Beckhoff machine controllers
Hypervisor increases availability through integrated virtual machine environments and its ability to deploy multiple different operating systems simultaneously, such as Linux and Windows.
Full retention of Beckhoff system advantages, including multi-core processing capabilities and use of third-party software.
Flexible automation that meets the requirements of demanding warehouse environments
Scalable offering of DIN-mounted automation controllers, from micro-PLCs to high-performance many-core controllers.
In-house designed and produced motherboards and BIOS which support long-term product life cycles.
One control environment across all controllers with flexible OS options, including hypervisor and virtual twin.
At a glance
Location:

Chicago, IL, United States
Date:

20.03.2023 – 23.03.2023
Exhibition center:

McCormick Place
Beckhoff main stand:

Hall South, Booth S1541
Opening hours:

Monday – Wednesday: 10:00 a.m. - 05:00 p.m.

Thursday: 10:00 a.m. - 04:00 p.m.
Link to exhibition: