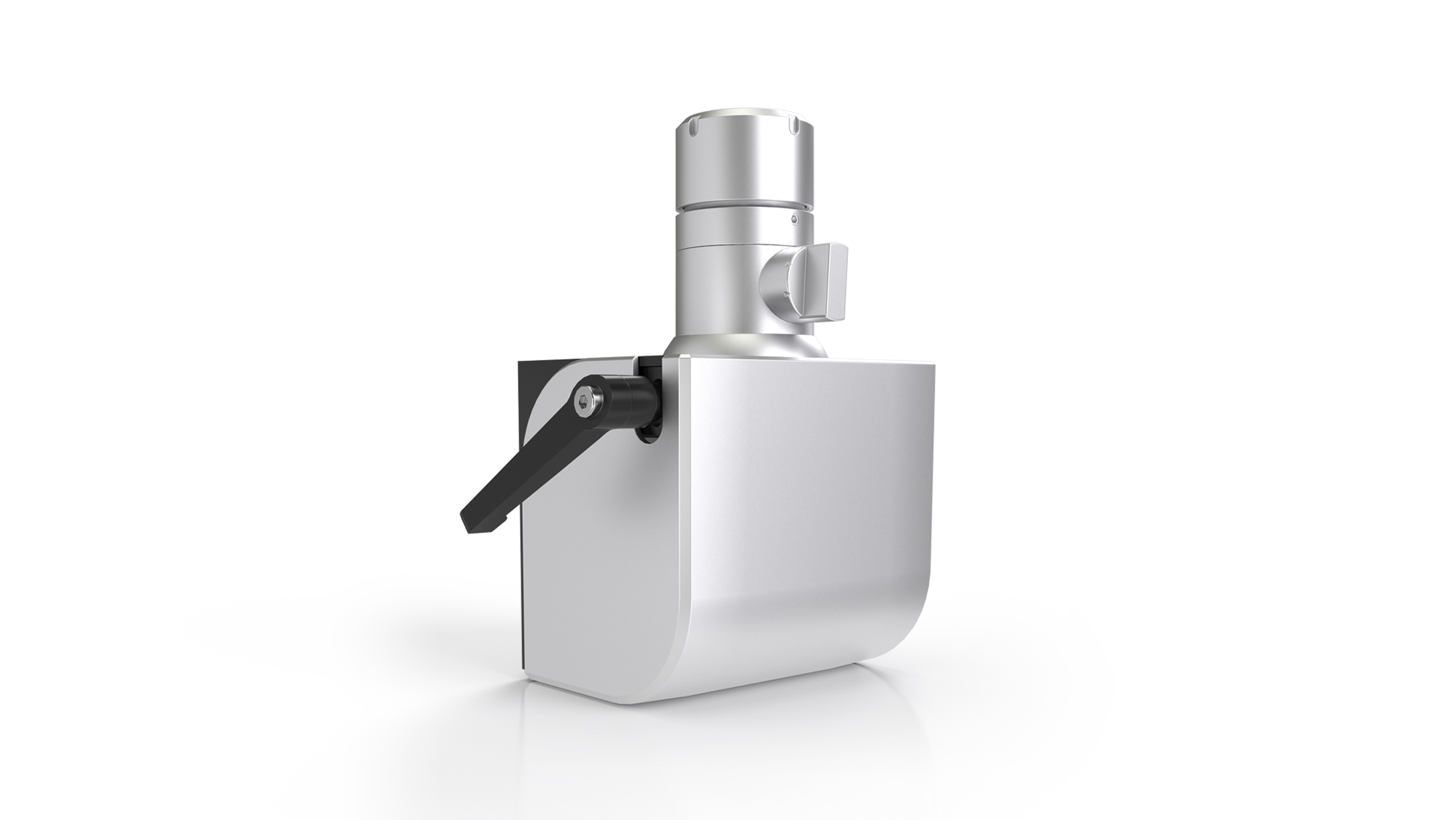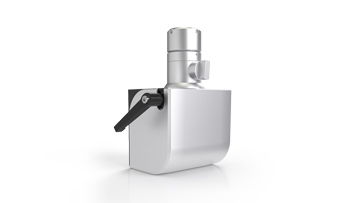 C9900-M76x | Mounting arm adapter for Panel PCs and Control Panels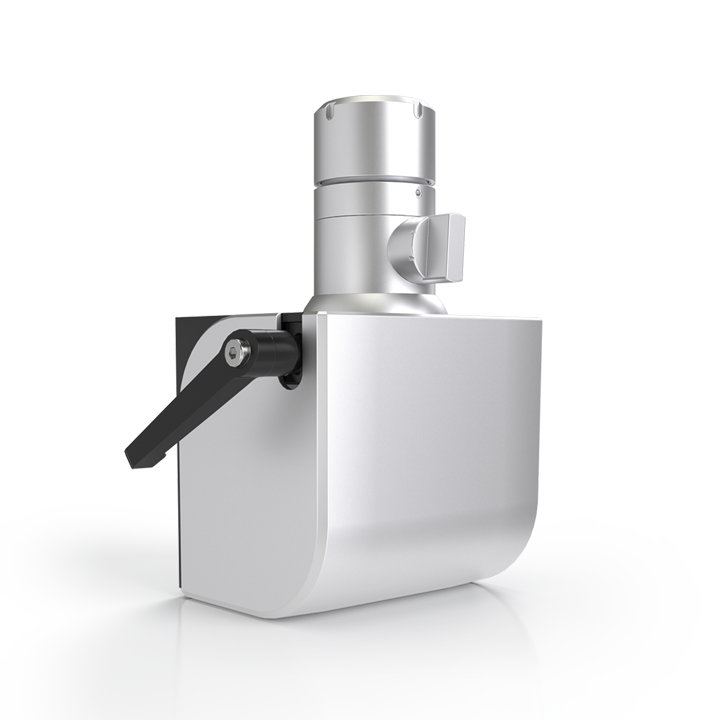 The C9900-M761 and C9900-M763 mounting arm adapters allow mounting arm installation from the bottom or top of a 48 mm mounting arm system. The adapter can be rotated and tilted as usual. The advantage of integrated solutions is that the decision as to whether the installation is to be performed from above or below can be made on site. This means that only one type of panel is required, which gives the machine design maximum flexibility.
The C9900-M761 adapter has a clamping lever that fixes the tilt. This adapter is especially recommended for large display diagonals.
Both adapters are intended for the CP32xx-1600, CP37xx-1600 and CPX37xx Panel PC series as well as the CP39xx Control Panel series.
Product information
Technical data
C9900-M761
C9900-M763
Type
Mounting arm adapter with clamping lever for 48 mm tube
Mounting arm adapter without clamping lever for 48 mm tube
Material
aluminum/ABS
Installation
M6 threaded holes in distance of 100 x 100 mm and 70 x 130 mm
Max. angle of rotation
±170°
Max. tilt angle
±12°
±20°
Payload
25.0 kg
15.0 kg
Torque (M6 screw)
6 Nm
Torque (threaded pin)
3 Nm
Torque (cap nut)
20 Nm
Immersion depth 48 mm tube
34 mm
Tolerance 48 mm tube
-0.1...+0.8 mm
Dimensions (W x H x D)
206.2 mm x 255 mm x 126 mm
156.4 mm x 255 mm x 126 mm
Weight
3.0 kg
2.5 kg
Protection rating
IP40
| Accessories | |
| --- | --- |
| C9900-Z263 | hook spanner size 58-62, for tightening the cap nut of a CP32xx or CP37xx Panel PC and the C9900-M7xx mounting arm adapter |