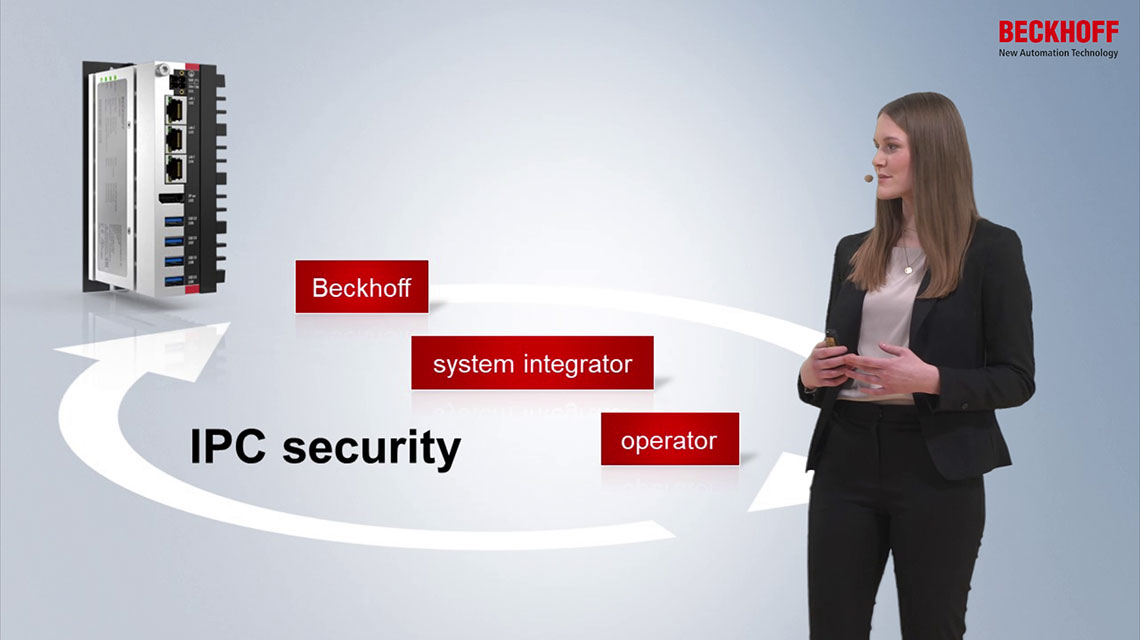 Beckhoff operating systems are available long-term and meet the high requirements of the automation industry.
Operating systems must offer a stable basis for real-time applications in the TwinCAT automation software. Beckhoff therefore only integrates software components in its operating systems that meet these requirements and subjects them to strict test scenarios. Thus, the systems run reliably.
As the operating systems are procured from the so-called embedded channel, they have constant properties and are not subject to function upgrades. The respective availabilities are listed in the tabular product overview. The automated installation processes in the Industrial PC production enable top quality of the operating systems and the fast introduction of system-optimized adaptations.
Stability and real-time capability
Beckhoff has been using Windows operating systems as a stable basis for the TwinCAT automation software for many years. Only tested driver and software components that are regularly subjected to intensive real-time and functional tests are integrated. The drivers used are optimally matched to the Beckhoff hardware. In addition, all settings in the operating system are adapted to the use of TwinCAT. This optimizes the real-time capability of the controller and minimizes downtime on the machine.
Security
Security requirements for Industrial PC operating systems are steadily increasing. The reasons for this are, for example, the new areas of application and use cases in the field of Industrie 4.0, networking, and cloud connectivity. The IPC Security Guideline helps to make operating systems more secure step by step by explaining actions and conducting threat analyses. In addition, Beckhoff communicates known vulnerabilities in the form of Security Advisories and provides instructions – if available – on how to eliminate them on Beckhoff Industrial PCs. Results of regular tests of Microsoft updates related to the functionality and real-time capability of our controller are available to Beckhoff customers on request in the form of update lists. The Beckhoff Security Wizard opens when the windows operation system starts so that the user will get informed of the most important steps to secure the system.
Useful Beckhoff components
Additional Beckhoff components integrated as standard facilitate the operation and maintenance of Industrial PCs and operating systems, thus providing real added value. With the Beckhoff Display Control the user can, for example, change the brightness of the display or set a screen saver and a cleaning mode. With the Beckhoff Device Manager, an Industrial PC can be configured remotely using a web browser. Characteristics of the Industrial PC such as fan speed, CPU usage, and data carrier SMART parameters are visible at a glance and thus facilitate maintenance. Using the Beckhoff Unified Write Filter (UWF) Manager, the operator can use a graphical user interface to control and configure the Windows 10 write filter UWF to protect a partition against write access. In the Windows Embedded Standard 7 operating systems, the Beckhoff IPC FeatureManager makes it easy to install language and component packages.