The XTS Hygienic is the central element of a new system design for the transport of pharmaceutical products at HOF Sonderanlagenbau. The stainless steel version of the intelligent XTS transport system meets all industry standards. It is designed for use in an isolator and can be cleaned with hydrogen peroxide. In addition, XTS enables particularly gentle product transport, which has reduced glass-to-glass contact.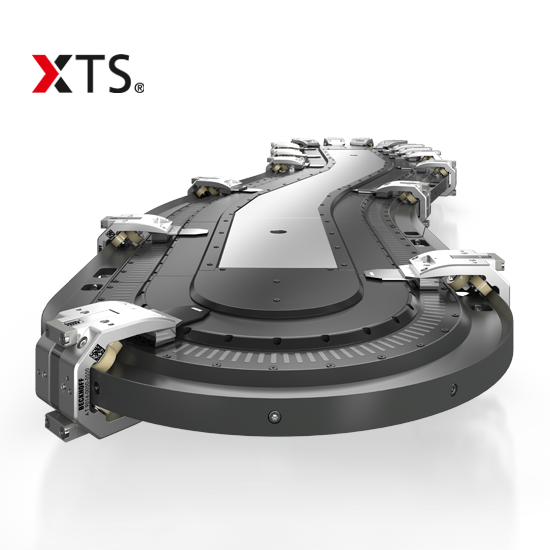 XTS | Linear product transport
As an intelligent transport system, the eXtended Transport System enables flexible motion profiles and new types of machine concept.